For Her Sins ending explained: Everything we know
Let's break down what just happened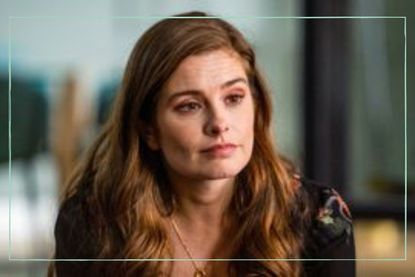 (Image credit: Channel 5)
Goodto Newsletter
Parenting advice, hot topics, best buys and family finance tips delivered straight to your inbox.
Thank you for signing up to GoodTo. You will receive a verification email shortly.
There was a problem. Please refresh the page and try again.
For Her Sins ending explained, as fans watching the thriller's dramatic ending are asking for a little clarification...
For Her Sins has now come to an end, with the Channel 5 thriller following Lawyer and mother Laura as a new friend arrives in her life who isn't what she seems. Newcomer Emily infiltrated Laura's life, gaslighting her and slowly chipping away at her confidence without her even realising what is going on. As Emily poisons her life from the inside, Laura's life no longer feels like her own; but what was going on and what was Emily's agenda? Read on to find out, as we dissect that For Her Sins ending.
Over on ITV, the Maryland ending was an excellent end to the murder mystery thriller starring Suranne Jones. Maryland filmed in a completely different place to where the drama is set and series writer Anne-Marie O'Connor weighed in on why, and her own personal experience with the show's theme of living a double life.
For Her Sins ending explained
The For Her Sins ending reveals that Laura also isn't who isn't who she says she is, and her real name is Catherine.
Laura's mother and boss at her law firm, had also changed her name from Maggie to Ruth - this was all due to a family holiday to Brae Point Cove that had ended in tragedy when Laura was just a child. While on the holiday, the young Laura had befriended a girl called Millie, who turned out to be Emily. The pair had decided to take a boat trip with Emily's brother Jamie, without their parent's permission.
When Jamie threatened to tell their parents, Laura had pushed him in a moment of panic and he'd fallen overboard. She attempted to save him but he quickly sank beneath the water and was drowned. Laura's mum forced her to deny she was even present on the boat, and everybody believed Emily had been responsible for Jamie's death.
Tracking down Laura in later life and realizing she no longer recognized her, Emily was out for revenge. But after trying to kill Laura and her husband Tom, and abducting their daughter Eliza, Emily's plan backfired and she found herself in prison.
A guilt ridden Laura visits Emily in prison, where the pair embark on a conversation discussing how their lives might have turned out if Jamie hadn't died that day. Laura admits to the guilt she has, and always will carry, and Emily tells her "It's not over." The drama ends on the chilling threat of Emily saying "Doesn't matter where you go or who you pretend to be, I'll still be there 'cos I made you feel alive. I set you free. Who's going to do that now?"
Even though she's incarcerated, Emily still holds power over Laura, implying that she always will. Telling her old friend that it isn't over, could allude to the fact that she'll keep trying to destroy her life, and Laura might have to spend the rest of her life looking over her shoulder and paying penance for the crime she covered up as a child.
Where was For Her Sins filmed?
The majority of For Her Sins was filmed in Malta, specifically, Kalanka Bay, Ta' Qali Park, and Corinthia Palace's Athenaeum spa.
Executive producers Jessica Connell and Alison Jackson spoke to iNews about the reasons behind the decision to film there. They began "Our shoot dates were across the British winter and we felt it would add something creatively if we had the opportunity to explore both exterior and interior locations – exploiting the feeling of summer, sunshine, blue skies etc."
They continued to add "We wanted to offset the complexity of this psychological thriller with a visual world that was warm and beautiful – to subvert the genre and move away from the gritty reality of a British winter. Malta offers not only glorious weather but cinematic and inspiring exterior locations that helped us realise our cinematic ambitions. These included the children's park, woodland etc. but also gave us the opportunity to film in the sea with experienced underwater crews."
For Her Sins: Reviews
Both critics and audiences had mixed reaction to For Her Sins.
Philip Cunnington from the Lancashire Post said "This laughable Channel 5 drama had more cliches and plot holes than thrills. ​In a world in which we can't rely on anything – from our politicians, to our public services to the climate – we can always trust Channel 5's stripped dramas to be absolutely dire."
Benji Wilson from the Telegraph shared a similar opinion. He added "For Her Sins was a thriller that hit its plot points with an inflatable clown hammer. Joyner was great as the everywoman – she always is – but the credibility she brought to her character only set the implausibility of that character's behaviour into stark relief. It was almost worthy of parody.
However, one positive audience member said "A far fetched plot but very watchable! Some very good acting especially from the little daughter! This is the sort of show which viewers compare it like marmite."
Another agreed with the critics and said "This serial wasted some opportunities for a good psychological thriller. Emily could just have kept slowly and slyly undermining Laura and destroying her reputation, that opportunity wasn't taken. Laura was supposed to be a high-flying lawyer but was mostly a bundle of nerves and very passive. It was worth watching till the end, just to see what happened, and Jo Joyner and Rachel Shenton were good together. Disappointing even so."
For Her Sins ending: Viewer reaction
Fans taking to social media to share their views of the finale, also had mixed opinions.
One viewer wrote on Twitter "What a s**t ending to FOR HER SINS. Why did Emily get banged up and not Laura - she admitted to pushing her brother???? Was she sectioned as she was blamed for the death? Ffs, lost me."
Another also had questions, tweeting "So the convicted child killer was working as a nanny? ... ok ... And how exactly did Emily get to be the school's emergency contact? Mildly entertaining but took a long time to get to a fairly predictable ending. #forhersins"
So the convicted child killer was working as a nanny? ... ok ...And how exactly did Emily get to be the school's emergency contact? Mildly entertaining but took a long time to get to a fairly predictable ending. #forhersinsJune 8, 2023
See more
One positive viewer said "Totally loved #forhersins even the ending was good which made a change!" With another in agreement adding "Wow. what an ending, deffo left open for another series! The talent from @dollyjoyner and @RachelShenton throughout. The manipulative behaviour from Emily, the needy & co-dependency from Laura. Just incredibly well done both of them, just wow #ForHerSins."
wow. what an ending. deffo left open for another series! the talent from @dollyjoyner and @RachelShenton throughout. the manipulative behaviour from Emily. The needy & codependency from Laura. just incredibly well done. both of them. just wow #ForHerSinsJune 9, 2023
See more
Some viewers also needed the Succession ending explained; the powerful but complex drama will leave a void in many viewing schedules. The Ted Lasso ending was the perfect end to the perfect comedy, and all at Richmond AFC will be missed. Those who made it to the Firefly Lane ending might still be crying - it was one of the saddest ends to a TV show we've ever seen.
Parenting advice, hot topics, best buys and family finance tips delivered straight to your inbox.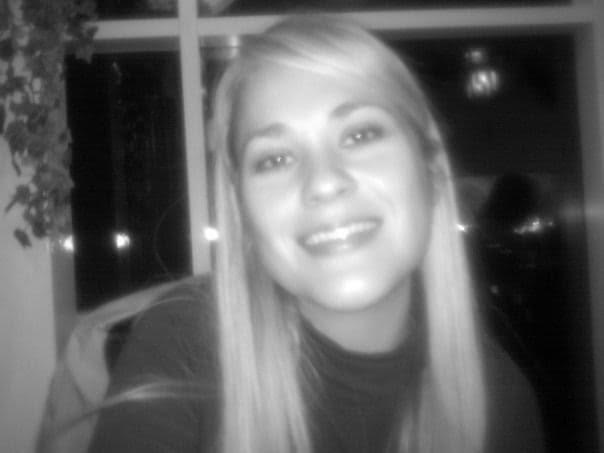 Lucy is a multi-award nominated writer and blogger with six years' experience writing about entertainment, parenting and family life. Lucy has contributed content to PopSugar and moms.com. In the last three years, she has transformed her passion for streaming countless hours of television into specialising in entertainment writing. There is now nothing she loves more than watching the best shows on television and telling you why you should watch them.