Ted Lasso ending explained
So long, Farewell... Oh Ted, why did you have to leave us?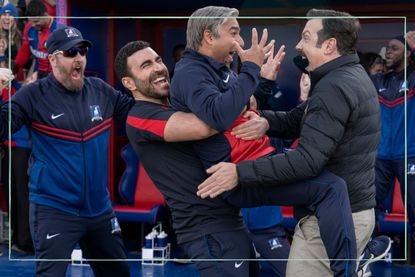 (Image credit: Apple TV/Future)
Goodto Newsletter
Parenting advice, hot topics, best buys and family finance tips delivered straight to your inbox.
Thank you for signing up to GoodTo. You will receive a verification email shortly.
There was a problem. Please refresh the page and try again.
Ted Lasso ending explained - the inimitable coach has returned to Kansas, leaving AFC Richmond and the world, bereft.
After three incredible seasons, Ted Lasso reached a beautiful conclusion on May 31. Although Ted's time on our screen didn't seem long enough, it was actually the perfect amount of time to see some incredible character development, and some arcs come full circle. The show was one of those rare entities that could have you laughing out loud at one scene, and sobbing your heart out the next; the finale managed this switch with dizzying frequency. So, what happened to all of our favorite Ted Lasso characters in the series finale? Let's break it down.
Another recent comedy-drama reaching an epic conclusion was Succession - the Succession ending saw the perfect end to the perfect drama. If you've yet to witness what everyone is talking about and want to know how to watch Succession, we have a handy guide to where you can find it.
Ted Lasso ending explained
Ted Lasso ends with Ted returning home to Kansas, and the characters each getting to say goodbye to him and viewers witnessing how their stories end.
Throughout this season, Keeley became embroiled in a relationship with Jack. When that came to an end, Roy and Jamie went on a mission to win her back, ending up throwing some punches over her in the process. Not a possession to be fought over, Keeley ends up with neither of them. She chooses instead to focus on herself and KJPR, which has now been invested in by Rebecca after Jack and her investors pulled out following Keeley's phone hack leak.
Roy's final moments see him in therapy with Dr Sharon, the psychologist from season 2 (who also made sporadic appearances throughout season 3 - not enough if you ask us!). Jamie is then seen sitting with his father in what appears to be a rehab facility - after years of drinking and bad behavior, his father finally looks to be turning his life around and making amends with his son.
Nate returned to AFC Richmond in his original capacity as kit man, after leaving West Ham. He is there to witness the iconic scene where the team gather for a perfectly rehearsed and choreographed rendition of The Sound of Music's "So Long, Farewell" as a goodbye song for their coach. It's so Ted, so perfect for the show, and if it didn't make you cry we don't know what will. The team react with more enthusiasm when Ted tells them they did a perfect job, than over any win they've ever celebrated.
Nate's story concludes up with Ted asking his opinion on a move during the final match. Going with Nate's advice the team win their match over West Ham, but end up finishing second in the Premier League overall. This could have been foreshadowed - despite rooting for Richmond to finally take home a trophy, the show was always about learning and growing as a people, rather than winning. Giving the evil Rupert as little of our time as possible, he is disgraced at the match after pushing his coach over in front of EVERYONE. He storms from the stadium with everyone pointing and shouting obscenities at him - good.
Nate's also had the reprieve of previously offering Ted a huge apology, and the team all retrieving pieces of the "believe" sign he ripped up. Each hid a piece somewhere on their kit, and they were able to stick them back together and put the sign back where it belonged - above Ted's office (now Roy's as he was announced as the new coach). Nate finally found who he was again, and was able to bask in the feeling of being forgiven by Ted, and happiness at finally finding love with girlfriend Jade.
Rebecca makes the decision to sell 49% of the club to fans. She considered selling it all at one point, but realizes how much she's come to love it and the players, decides she can't possibly leave it behind. Despite several attempts by Rebecca to get Ted to stay at the club, he is determined to get back home and to son Henry. We last see Ted in his happy place - coaching football. It might be Henry's junior league, but Ted looks happy and content. He is also on good terms with former wife Michelle, and the family deserve some happiness.
Coach Beard decides he loves Jane too much to leave England, staging a medical emergency in order to be rushed from the plane before it takes off. He is last seen getting married at Stonehenge, with most of the team there to support him. Colin is out and proud, after publicly kissing his boyfriend at the end of the West Ham win on the the pitch, and they are both in attendance at the wedding - so is Danny Rojas, appearing with two girlfriends in tow.
An always smiling Sam is seen finally realizing his dream of playing for Nigeria, after Rebecca sees off the evil Edwin Afuko, who had paid the Nigerian government millions to prevent this from happening. Trent Crimm publishes his book; Ted asks him to change the title from "The Lasso Way," which he believed wasn't fitting. He tells Crimm "It was never about me," and the finished product is called "The Richmond Way."
Who was the pilot at the end of Ted Lasso?
The pilot is the stranger who rescued Rebecca from the canal when the team were in Amsterdam.
In her final moments, Rebecca was seen finally leaving the airport after accepting Ted wasn't going to stay, and saying a sad farewell. A young girl with a big smile runs towards her, and both beam at each other, before the girl trips and falls. Rebecca rushes to her aid, a pilot also runs to the child to help. The pilot is her father, and also the stranger who Rebecca stayed with in Amsterdam. She hadn't asked his name, choosing to give the special experience they shared an air of mystery.
Family had been a running theme for Rebecca throughout the finale. She had been told by a psychic that she'd have a family, but was devastated when a fertility Doctor told her it wasn't possible. By the end, it appeared that the club and fans would be Rebecca's "family", until the chance encounter with her Amsterdam stranger. We choose to believe fate put him back in her way, and the little girl would become her step-daughter.
Speaking to Deadline on the matter, Waddingham said "Yeah, I think she gets what she deserves. Do we know if it's for life? Who knows? None of us do. But I like the fact that the man that had made her feel sunshine again has walked back in and gone, 'Hey.' She ended up with somebody who, whilst he absolutely adores her, couldn't care less whether she's a big, high-powered businesswoman or not. He just digs who she is."
What did Henry say at the end of Ted Lasso season 3?
Henry said "Be a goldfish" at the end of Ted Lasso season 3. This echoes Ted's advice to his players throughout the entire show.
When coaching Henry's football team, Henry makes a mistake and becomes upset. Gently calling him over, Ted asks him what he should do - Henry replies with "Be a goldfish." Ted uses this phrase due to the short-term memory goldfish have; he wants his players to quickly forget and move on from their mistakes.
To be a goldfish can translate to any aspect of life. Agonising over mistakes can be damaging and is easily done. Reacting to mistakes by learning from them, not dwelling on them and moving on, is just one of the perfect pieces of life advice we will take away from Ted and the show.
Ted Lasso finale: Fan reaction
One fan spoke for everyone when they wrote on Twitter "Ted Lasso Finale was perfect in every single way. Just like the entire show was. All the emotions were felt. An all time show."
Another said "Ted Lasso "The Sound Of Music" performance was my favorite scene of the series finale Episode. The entire episode was sweet, fun, emotional, exciting, amazing. I'm going to miss this awesome bunch."
Ted Lasso "The Sound Of Music" performance was my favorite scene of the series finale Episode.The entire episode was sweet, fun, emotional, exciting, amazing.I'm going to miss this awesome bunch. ❤️#TedLasso pic.twitter.com/oC5WFpgv0qMay 31, 2023
See more
Another fan added "Ted Lasso finale was great. The first feeling I had when the credits rolled was gratitude. What a beautiful, beautiful show and gift to the world. Make art that makes people say "thank you" when it's done."
Related Features:
Video of the Week
Parenting advice, hot topics, best buys and family finance tips delivered straight to your inbox.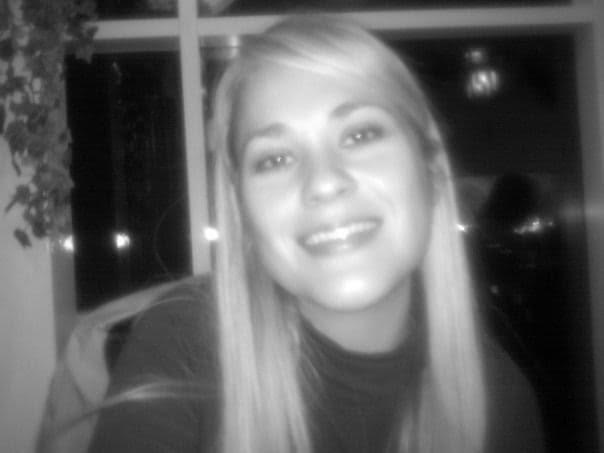 Lucy is a multi-award nominated writer and blogger with six years' experience writing about entertainment, parenting and family life. Lucy has contributed content to PopSugar and moms.com. In the last three years, she has transformed her passion for streaming countless hours of television into specialising in entertainment writing. There is now nothing she loves more than watching the best shows on television and telling you why you should watch them.