Maryland ending explained
Everything that went down in the finale of the ITV mystery series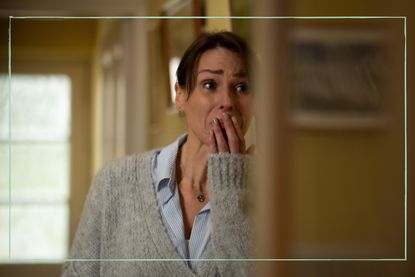 (Image credit: ITV/Future)
Goodto Newsletter
Parenting advice, hot topics, best buys and family finance tips delivered straight to your inbox.
Thank you for signing up to GoodTo. You will receive a verification email shortly.
There was a problem. Please refresh the page and try again.
If you've enjoyed Maryland on ITV and want to delve further into that ending, look no further - let's get down to the nitty gritty.
What do you get when you cross Suranne Jones, Eve Best, Stockard Channing, and an excellent script? Fantastic mystery drama Maryland, that's what. Chalk and cheese sisters Becca and Rosaline were forced to reunite when their mother was found dead in a place nobody knew she had any ties with. Becoming embroiled with their mum's friend Cathy, the pair set about finding what on earth was going on, as disturbing secrets and a double life came bubbling to the surface. The female-centric cast certainly put the perspective of women front and centre, throughout this intriguing 3-part drama. Read on for a full break down of exactly how the mystery reached a conclusion, as we weigh in on the Maryland ending.
New BBC crime drama Annika has also had fans gripped - Nicola Walker made a triumphant post Unforgotten return with this latest outing. Elsewhere on the channel, how the Steeltown murders culprit was caught years after committing his crimes was the subject of another fascinating drama; DNA advances and a chance encounter allowed police to give victims' families a level of closure.
Maryland ending explained
By the end of Maryland, Becca and Rosaline had unravelled Mary's double life on the Isle of Man.
Mary had initially travelled to the island in search of her birth mother, once her adoptive mother had passed away. Finding out she'd inherited a house on the Isle of Man was the catalyst to Mary later setting up another home there - she then began a relationship with Pete and formed a strong friendship with Cathy. She then split her time between her former life in Manchester with husband Richard, and the new secret life on the island. Becca and Rosaline had remained completely unaware any of this was happening in their mother's life.
It also transpired Mary had received a diagnosis of Alzheimer's disease, and when Becca and Rosaline met with Pete, they found he believed Cathy could be involved in Mary's death. Pete explained that he was supporting Mary through her diagnosis, and had vowed to love and care for her until the end - her mysterious death was a shock to him.
Richard wanted to bring Mary's body back to Manchester, but Cathy revealed video footage of Mary asserting she wanted her body to stay on the Isle of Man if she died. Sister Becca and Ros feel they have no choice but to honor these wishes, despite how angry it made their father. Richard decided he needed to get a look at the man his wife was secretly seeing behind his back, taking a drive with Jim to Pete's house. A hurt and angry Richard eventually agreed Mary's wishes must be taken into account, and heads back to Manchester without her body.
How did Mary die?
Mary died of a morphine overdose - she had stolen morphine from end-of-life doula Cathy, who had access to it as part of her role. Mary had used it to deliberately end her life due to the Alzheimer's diagnosis.
Pete had believed Cathy had some part in Mary's death, and he had been right to an extent - although Cathy stood firm that she hadn't deliberately supplied Mary with the drugs, and Mary had stolen them from her. Cathy did look guilty for a time, when it came to light that although she had access to morphine for her doula role, she rarely administered it to patients, offering them cannabis instead. She kept the morphine for her own personal use, which initially made it appear she could have deliberately colluded with Mary in the overdose, instead of getting her appropriate help.
Pete tipped off police that Cathy supplied Mary with the drugs, and Cathy admitted they were hers when police paid her a visit. Speaking to Ros about the police visit, Cathy remained vehemently insisting she had no idea Mary had stolen the morphine or intended to take her own life. Police began a full investigation into Cathy anyway, and Ros - believing she really had nothing to do with her mother's death - said she'd put in a good word for her with investigating officers.
What happened to Becca?
Despite marital difficulties with husband Jim, the end of Maryland saw Becca reconciled with him and returning home with Lauren and Molly in tow.
Previously, Becca had found letters Jim brought with him from Manchester written by Mary. Apparently confirming their mother had chosen to take her own life with no foul play involved, a letter addressed to Becca and Ros explained that she wanted them to be free of having to worry and care for her.
Suranne Jones previously said of her character "You know, she's had to care for her sister, she's had to care for her mum, she's had to care for her family and she's in that kid of comfortable rut. She almost loses herself in that. She doesn't really care much for herself - it's always been about everybody else and she just gets on with it. She discovers herself through this unpleasant experience."
It appears that by acknowledging she previously saw herself as a "ghost" and experiencing this traumatic situation, could have saved Becca's marriage. She could have continued drifting along, putting others first and feeling unfulfilled by not voicing her feelings. Uncovering what happened to Mary gave her the courage to address her unhappy marriage and forge a way to move forward to a better life with Jim - this wouldn't have happened if her mother hadn't died.
What happened to Rosaline?
Ros decided to stay on the Isle of Man and live in the house Mary left behind. She had found a job to apply for, and began a relationship with Jacob
Having spent most of the series concerned about a medical issue, Rosaline also revealed to Becca she'd been awaiting the results of a biopsy and had been told she was in the clear. The health scare had been an apparent resurgence of an old health problem that had plagued Ros as a youngster. She planned to stay on the island indefinitely, and begin plans for Mary's funeral.
Ros and Becca's story had come full circle, and they were no longer estranged but had rebuilt their relationship in solving their mother's death. Eve Best said of Ros "For somebody who's so competent, so intelligent, so ferociously able, to have been so vulnerable at such a young age, and again later on in her life, was very hard. Hating that she had to be 'cared for,' hating feeling that she was somehow failing and inadequate because she needed to be looked after."
She continued "She's shut herself off from Becca in particular, while at the same time craving, her whole life, craving that closeness with her mother and the love of her sister." As with Becca's ability to use their situation to rekindle her marriage, Ros has used it to address the issues she's carried from a young age, finally allowing herself to get close to her sister and find love.
Related ITV Features:
Video of the Week
Parenting advice, hot topics, best buys and family finance tips delivered straight to your inbox.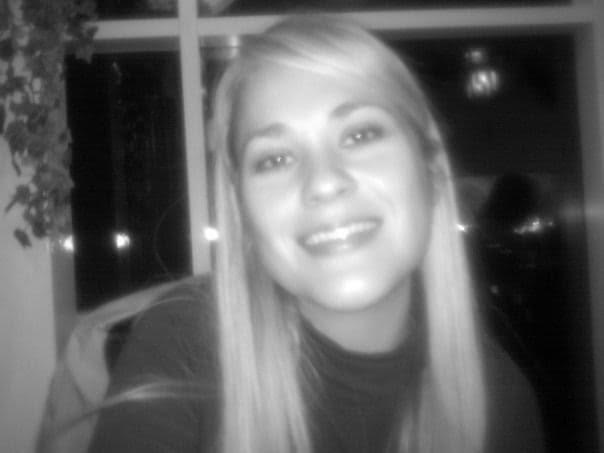 Lucy is a multi-award nominated writer and blogger with six years' experience writing about entertainment, parenting and family life. Lucy has contributed content to PopSugar and moms.com. In the last three years, she has transformed her passion for streaming countless hours of television into specialising in entertainment writing. There is now nothing she loves more than watching the best shows on television and telling you why you should watch them.