Is The Long Shadow a true story? The history behind ITV's new crime drama
We reveal if The Long Shadow is a true story, as the drama retelling the crimes of Peter Sutcliffe lands on ITV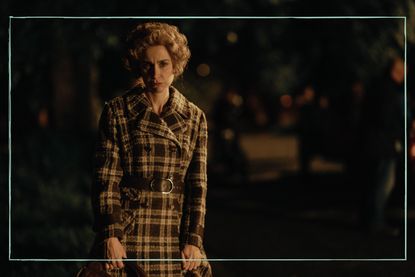 (Image credit: ITV)
TV fans have lapped up the new ITV drama, and many want to know if The Long Shadow is a true story.
The latest true crime drama has arrived on ITV, following the crimes of Peter Sutcliffe - also known as The Yorkshire Ripper - who murdered 13 women in and around West Yorkshire in the 70s and early 80s. Viewers already want to know more about the gripping series - which takes a look at the crimes from the perspective of the victims' families - with many wondering where The Long Shadow is filmed and how Peter Sutcliffe died, once he was brought to justice.
And, much like a recent BBC true crime series had fans wondering if The Sixth Commandment is based on a true story, now viewers of The Long Shadow want to know how true the events of the TV show are. We've taken a look at the facts around Peter Sutcliffe's crimes, to find out if The Long Shadow is a true story.
Is The Long Shadow a true story?
The Long Shadow is based on the real crimes of Peter Sutcliffe - also known as the Yorkshire Ripper - and many of the characters are based on real people. However, some details are fictional and have been added for dramatic effect.
As the disclaimer displayed at the beginning of each episode of The Long Shadow explains: "This is a true story. Some names have been changed. Some scenes and characters have been created for the purposes of dramatisation."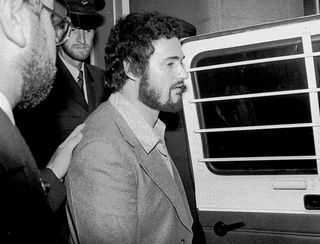 The seven-part drama sheds new light on Peter Sutcliffe's crimes by putting the victims, their families and members of the West Yorkshire Police at the heart of the story.
Toby Jones portrays real-life detective DCS Dennis Hoban, while David Morrissey takes the part of his successor, DCS George Oldfield. Other officers portrayed in the series include Michael McElhatton as Chief Constable Ron Gregory, Kris Hitchen as DC John Nunn, Lee Ingleby as DCS Jim Hobson, Stephen Tompkinson as David Gee, and Jack Deam as DI Les Hanley.
Meanwhile, Sammy Winward plays Sonia Sutcliffe, Peter Sutclifffe's wife, while Katherine Kelly stars as Emily Jackson, Sutcliffe's second victim. Jill Halfpenny appears as Doreen Hill, the mother of Sutcliffe's last victim, Jacqueline Hill, and Scottish actress Gemma Laurie portrays Wilma McCann, Sutcliffe's first victim.
ITV describes The Long Shadow as "The definitive depiction of the desperate five-year hunt for serial killer Peter Sutcliffe, sensitively focussing on the lives of the victims who crossed his path and those of the officers at the heart of the police investigation. With the victims, their families and the survivors at the heart of this series, The Long Shadow brings a new perspective to a well-documented story."
What did Peter Sutcliffe do?
Peter Sutcliffe was a serial killer, who murdered 13 women and attempted to murder seven others between 1975 and 1980, before being arrested in 1981.
He was a HGV driver and first began assaulting women in 1974, but it wasn't until October 1975 that he committed his first murder, killing 28-year-old mother of four Wilma McCann.
In 1976, Sutcliffe killed Emily Jackson and Marcella Claxton, and in 1977 he killed four more women - Irene Richardson, Patricia Atkinson, Jayne McDonald and Jean Jordan. That same year he attacked two other women, Maureen Long and Marilyn Moore, who both survived.
In 1978, Sutcliffe killed Yvonne Pearson, Helen Rytka and Vera Millward, and in 1979 he killed Josephine Whitaker and Barbara Leach.
In 1980, Sutcliffe's final murder victims were Marguerite Walls and Jacqueline Hill, before finally being caught and arrested in 1981 in Sheffield.
Peter Sutcliffe's victims
Wilma McCann, 28, mother-of-four from Scott Hall in Leeds
Emily Jackson, 42 year old mother from Morley in Leeds
Irene Richardson, 28, mother-of-three from Chapeltown in Leeds
Patricia Atkinson, 32, also a mother-of-three and from Manningham, Bradford
Jayne McDonald, a 16 year old shop assistant from Chapeltown, Leeds
Jean Jordan, 20, from Manchester
Yvonne Pearson, 21 year old mother-of-two from Leeds
Helen Rytka, 18, from Huddersfield
Vera Millward, 40, mother-of-seven from Manchester
Josephine Whittaker, 19, from Halifax
Barbara Leach, 20 year old student at Bradford University
Marguerite Walls, 47 year old civil servant from Leeds
Jacqueline Hill, 20 year old student at Leeds University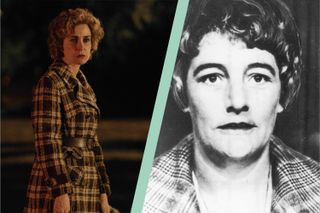 How was Peter Sutcliffe caught?
Peter Sutcliffe was caught when he was stopped in Sheffield by South Yorkshire Police for driving with false number plates. He was in an area known to be Sheffield's red light district, and was with a 24-year-old sex worker called Olivia Reivers at the time.
After being stopped by police, he was transferred to the custody of West Yorkshire Police due to matching a description of the man known as The Yorkshire Ripper. There, officers questioned him about the killings and he finally confessed, saying that he was the voice of God who had sent him on a mission to kill prostitutes.
He was later found guilty of the murders of 13 women and the attempted murder of seven others, and pled not guilty to murder, but guilty to manslaughter on the grounds of diminished responsibility.
He was sentenced to 20 concurrent sentences of life imprisonment, but this was converted to a whole life order in 2010.
Sutcliffe died in hospital from diabetes-related complications while in prison custody in 2020, at the age of 74.
The Long Shadow: Fact vs fiction
As is common among dramatised TV shows, The Long Shadow doesn't entirely stick to the events that took place. However, ITV has said that show was "meticulously researched", and that producers had looked at case files, interview transcripts and police reports to put together the series.
True-to-life moments include two of Wilma McCann's children going to wait at the bus stop their mum normally used after she failed to come home, and Emily Jackson's son discovering his mother had been a sex worker from the evening news.
However, despite the painstaking research, some viewers have spotted errors in the accuracy of the TV show. With the first episode set in 1975, The Long Shadow was caught out with one of their song choices.
Viewers took to social media to point out that Tina Charles' hit 'I Love To Love' wasn't released till 1976, despite appearing in the forst episode of the show.
One user wrote on X - the platform previously known as Twitter - "So disco nerd in me has to say. This is supposed to be 1975 and Tina Charles' hit I Love To Love wasn't released till 1976. Still, giving benefit of the doubt… perhaps the DJ was super cool and had an advanced copy #TheLongShadow".
Another wrote, "I don't want to be one of those ppl, but it's 1975 in #TheLongShadow & they're playing Tina Charles' 'I Love to Love' which wasn't released until January 1976."
If you're after more true crime, we've looked at the whereabouts of Richard Sackler now, the former president of Perdue Pharma and subject of Netflix's Painkiller. Candy Montgomery appeared to get away with murder, as documented in the drama Love & Death. Carl Lentz was once a pastor to celebrities, but why did he fall from grace and where is he now? We take a look.
Parenting advice, hot topics, best buys and family finance tips delivered straight to your inbox.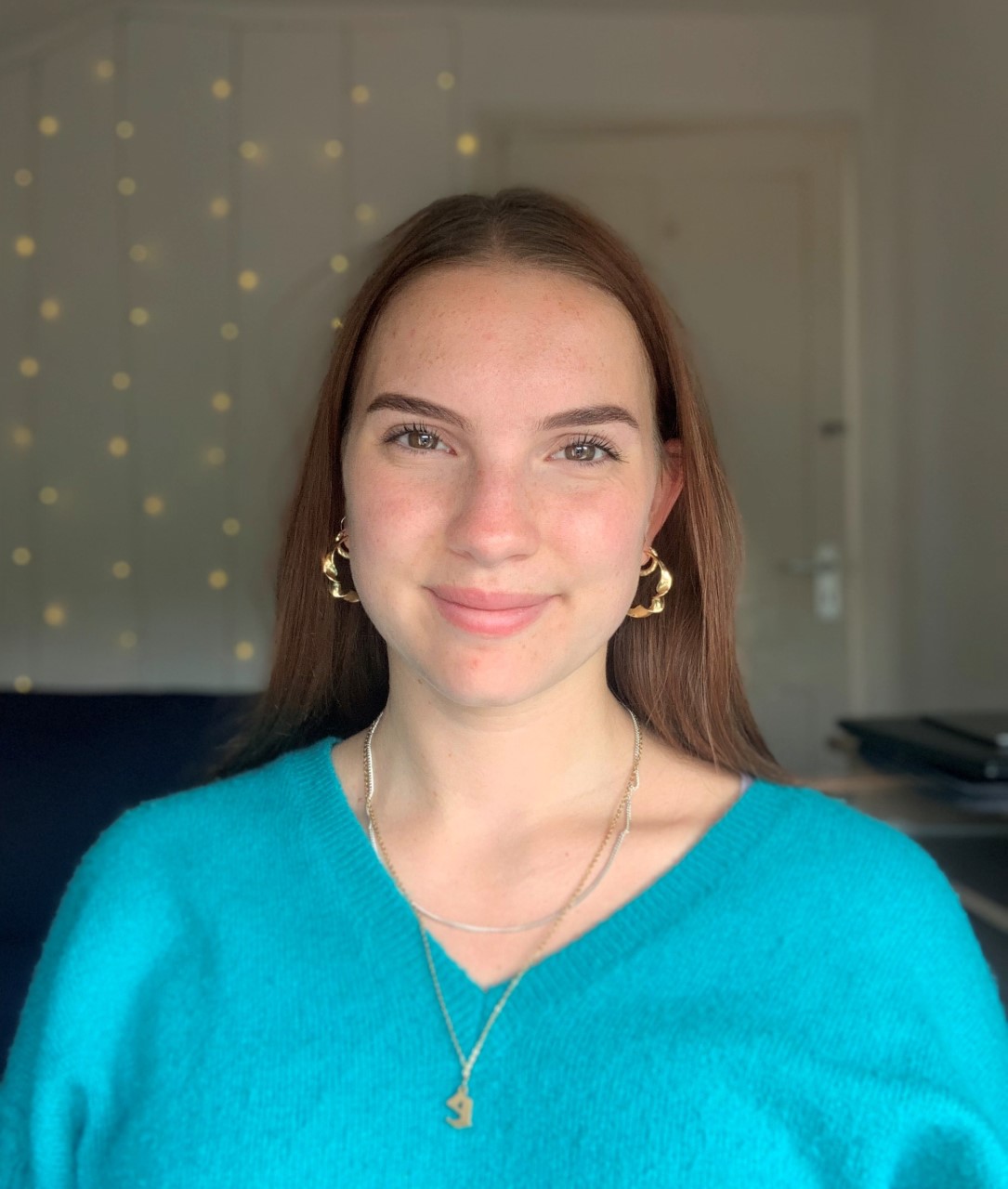 Ellie is Goodto's Feature Editor, having joined the team as a Junior Features Writer in 2022, and covers everything from wellbeing for parents to the latest TV and entertainment. Ellie has covered all the latest trends in the parenting world, including baby names, parenting hacks, and foodie tips for busy families. She has a distinction in MA Magazine Journalism from Nottingham Trent University and a first-class degree in Journalism from Cardiff University, and previously Ellie has worked with BBC Good Food, The Big Issue, and the Nottingham Post, as well as freelancing as an arts and entertainment writer alongside her studies.