Is Gran Turismo based on a true story? Here's what really happened to Jann Mardenborough
The story of a gamer turned racer has fans wondering if Gran Turismo is a real story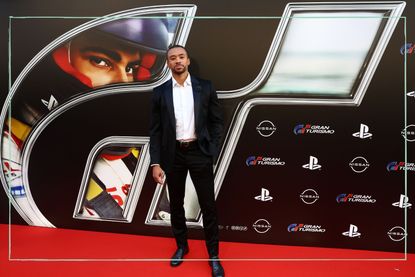 (Image credit: Getty Images)
As the biopic is set to arrive on Prime Video for streaming, film fanatics want to know if Gran Turismo is a true story.
Sony Pictures' Gran Turismo tells a remarkable story that stems from the PlayStation game of the same name, in which a talented video game player becomes a professional racing car driver, thanks to his Gran Turismo skills.
TV fans have recently been asking story behind Netflix's The Fall of the House of Usher, and the origins of Apple TV+ shows Lessons in Chemistry and The Buccaneers. Now, the same is being asked of Gran Turismo - racing car driver Jann Mardenborough even makes an appearance as a stunt driver in the film about his own life - but how much of Gran Turismo is a true story? Be warned, there are spoilers ahead...
Is Gran Turismo based on a true story?
Gran Turismo is inspired by the real-life story of Jann Mardenborough, a gamer who became a professional racer. However, as with all film adaptations, some details have been changed for the dramatisation.
In 2006, Nissan Europe executive Darren Cox (the man who Orlando Bloom's character Danny Moore is based on) came up with the GT Academy. The idea was to turn Gran Turismo players into real drivers, after he realised that the Sony video game could be used as the first step in training a professional drivers. His idea meant that the best Gran Turismo players received real-life training in driving Nissan's race cars.
As well as Jann's journey through the GT Academy, another moment from the film that is based on true events is the racing accident that kills a spectator, causing Jann Mardenborough to consider dropping out of his professional driving career. The incident happened during a race in 2015, when Jann's car became airborne and crashed through the fencing.
In an interview with The Sunday Times, Jann revealed that he had wanted the accident included in the film. He explained, "It's my life; it's part of my story. So I feel it would have been a disservice for the audience for that not to be in there."
He added, "I made sure all of us that were with the production - the producers, Jason the scriptwriter - that that was how it went down. Because it needed to be correct, because somebody lost their life in this accident. And the movie does a great job of that."
The timeline is slightly different however - as in the film the accident happened before Jann competed at Le Mans, but in reality the accident came two years later. In addition, Jann he wasn't part of an all-gamer team when he competed at Le Mans - though he did finish third, which is the same as in the movie.
Other fictionalised elements of the movie include the character Jack Salter, played by David Harbour. Though Jack isn't a real person, the actor told Digital Spy, "Our narrative has its own particular arc to it, its own particular style and its own particular undercurrents of what this guy is doing and who he is. I feel like when you talk to real people, you don't get as powerful an arc."
Who Is Jann Mardenborough?
Jann Mardenborough is a professional racing car driver. He was born in Darlington, County Durham in 1991 and is the son of Steve Mardenborough, a former professional footballer, and Lesley-Anne Mardenborough.
He was a talented player of the Gran Turismo video game, which eventually led to a career as a professional race car driver when he made it to the GT Academy.
After winning a series of competitions with his Gran Turismo gaming skills, Jann Mardenborough earned a spot in the GT Academy. In 2011, Jann beat out 90,000 other entrants.
He wasn't the first GT Academy winner, however. Spanish gamer Lucas Ordóñez came before him in 20018, and French player Jordan Tresson also graduated from the programme in 2010.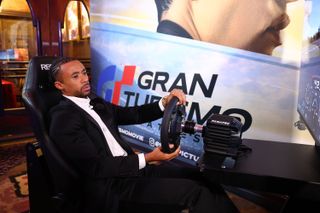 Though Jann was the third European champion of the GT Academy, winning in 2011, he was the youngest, becoming a professional driver at just 19 years old, and had no prior motorsports experience.
The real Jann Mardenborough did not hold the lifelong dram of becoming a racing car driver that is conveyed in the Gran Turismo movie. He previously told The Telegraph, "I just loved cars. Whatever motorsport was on TV at the time, I would watch it. I wasn't aware of all these different races series. When I was older, I started watching different bits of it, but I've still never watched more than two hours consecutively."
After graduating from the GT Academy, Jann went on to have a prolific racing career.
For the truth behind more hit TV shows, you'll never believe the real inspiration behind Apple+ series The Crowded Room. Some Netflix viewers have also been asking whether Dear Child on the streamer has any truth to it - we delve into whether there is or not.
Parenting advice, hot topics, best buys and family finance tips delivered straight to your inbox.