Is The Crowded Room based on a true story? Here's everything we know
The new Apple TV+ series is gripping fans as we see if there's a real-life case behind the new drama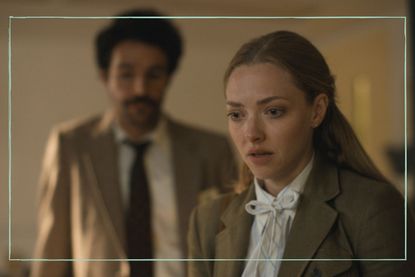 (Image credit: AppleTV+)
Goodto Newsletter
Parenting advice, hot topics, best buys and family finance tips delivered straight to your inbox.
Thank you for signing up to GoodTo. You will receive a verification email shortly.
There was a problem. Please refresh the page and try again.
New psychological thriller The Crowded Room is out now on Apple TV+ and viewers want to know if it's based on a true story.
If you're a true crime junkie and have been fascinated watching The Sixth Commandment on BBC or Painkiller on Netflix, then you can add this series to your 'must watch' list.
With an all-star cast including Spider-Man's Tom Holland, Mamma Mia!'s Amanda Seyfried and Stranger Things' Will Chase, the 10-part drama tells a disturbing story of a man called Billy Milligan and his involvement in a New York City shooting.
Created by filmmaker Akiva Goldsman, the Oscar-winning screenwriter behind A Beautiful Mind, the crime-thriller follows Holland's character as he unravels dark secrets about his past, as we look at whether it's based on a real story...
Is The Crowded Room based on a true story?
Yes, The Crowded Room is loosely based on the true story of Billy Milligan, who was acquitted of a series of disturbing crimes. He was the first person in US history to be found not guilty due to multiple personality disorder (now known as dissociative identity disorder).
Milligan was in a highly publicised court case in Ohio in the late 1970s. In 1977, aged 22, he was arrested for kidnapping, robbing and raping three women on the campus of Ohio State University. He was on parole at the time after being in prison for rape and robbery.
The Apple TV+ Original follows the award-winning 1981 book The Minds of Billy Milligan by Daniel Keyes, and is inspired by the life of Billy Milligan.
The main character in M. Night Shyamalan's 2016 film Split, Kevin Crumb (played by James McAvoy), was also inspired by Milligan.
And more recently his story was told in a 2021 Netflix documentary, Monsters Inside: The 24 Faces of Billy Milligan.
One of the victims identified Milligan from a series of mug shots and he was imprisoned, assigned a lawyer and evaluated by a psychologist. It was during these sessions that he told investigators that it was his other personalities who committed the heinous crimes.
Known as the 'Campus Rapist', Milligan told psychologists that 'Ragen', a 23-year-old man with a Slavic accent had robbed the women, and 'Adalana', a 19-year-old lesbian had raped them. In the course of preparing his defence, psychologists diagnosed Milligan with Dissociative Identity Disorder (formerly known as multiple personality disorder).
His lawyers pleaded insanity, arguing that two of his 10 alternate personalities committed the crimes without his knowledge. On 4 December 1978 Milligan was acquitted, and instead of jail he spent a decade in psychiatric hospitals.
The Apple TV+ 10-part thriller stars and is executively produced by Holland, who plays Danny Sullivan. The fictionalised miniseries loosely follows the story of Sullivan, who is arrested after a shooting in 1979. While the drama is set in New York City, Milligan's crimes took place in Ohio.
Told through a series of interviews with interrogator Rya Goodwin (Seyfried), his dark past unfolds. You can watch the official Crowded Room trailer below...
The Crowded Room cast
The Crowded Room has an all-star cast featuring Tom Holland - who executively produced the drama - Amanda Seyfried, Emmy Rossum and Will Chase. Seyfried's actor husband Thomas Sadoski also stars as Matty Dunne, and Ethan Hawke and Uma Thurman's actor son Levon Hawke plays Jonny.
Holland told The Hollywood Reporter he read The Life of Billy Milligan and was excited about being part of the Apple TV+ series, and working with filmmaker Goldsman.
"I read the book and was really blown away by the opportunity it presented as an actor. I instantly felt safe with Akiva. I trusted him. It was a pretty easy yes from there."
The full cast of The Crowded Room
Tom Holland as Danny Sullivan (previous credits include Spider-Man, The Impossible, Captain America)
Amanda Seyfried as Rya Goodwin (Mamma Mia!, Mean Girls, In Time)
Emmy Rossum as Candy, Danny's mother (Shameless USA, The Day After Tomorrow, Beautiful Creatures)
Will Chase as Marlin Reid (Dopesick, Stranger Things, Nashville)
Sasha Lane as Ariana (American Honey, Conversations With Friends, Hellboy)
Zachary Golinger as young Danny Sullivan (Barry, A Quiet Place I & II, The Survivor)
Henry Eikenberry as Doug (Frankenstein, Euphoria)
Thomas Sadoski as Matty Dunne (The Newsroom, The Last Word, Life in Pieces)
Thomas Parobek as Ezra (Cobra Kai, Love Dogs)
Lior Raz as Yitzak Safdie (Hit & Run, Fauda and Segev)
Nuala Cleary as Eden (Three Birthdays, Law & Order)
Henry Zaga as Phillip (Beyond the Universe, The New Mutants, Trinkets)
Levon Hawke as Jonny (Blackout, The Thicket)
Christopher Abbott as Stan (Catch-22)
Sam Vartholomeos as Mike (Bridge and Tunnel, Star Trek: Discovery)
Emma Laird as Danny's high school girlfriend (Mayor of Kingstown, A Haunting in Venice, The Brutalist)
Who is the character of Danny Sullivan based on?
The character of Danny Sullivan is loosely based on Billy Milligan, who, as mentioned earlier, was the first person in the US to be acquitted of a crime by reason of insanity caused by dissociative personality disorder. Instead of prison he was sent to a psychiatric institution.
Before Milligan went to trial, experts had diagnosed him with 10 different personalities, and they suspected his mental illness was caused by the severe physical and sexual abuse he allegedly suffered at the hands of his stepfather Chalmer Milligan.
Both at his trial and in the Netflix documentary Monsters Inside: The 24 Faces of Billy Milligan, Milligan's mother, brother and sister spoke of the torment and brutality he endured at the hands of his stepfather. Chalmer, who died in 1988, always denied the allegations.
In 1991 Milligan was released from psychiatric care. He died from cancer aged 59 in 2014.
The Crowded Room release date
The Crowded Room was first released on June 9, 2023 and the final episode landed on AppleTV+ on Friday, 28th July 2023. All 10 episodes are now available to stream on the platform.
In other TV news, we reveal the true story behind A Million Miles Away, if The Bear is based on a true story and we've taken a look at The Woman in the Wall too.
Parenting advice, hot topics, best buys and family finance tips delivered straight to your inbox.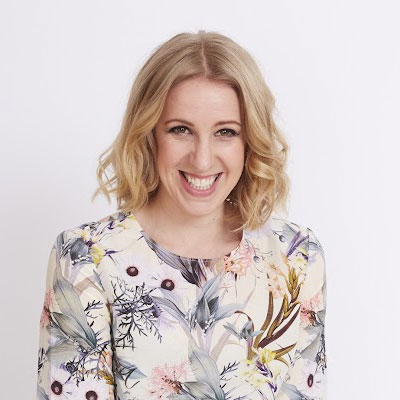 Freelance parenting writer
Maddy Biddulph is a freelance journalist specialising in lifestyle and family-focused content. With 25 years in consumer media, she has worked as a writer and editor for some of the bestselling newspapers, magazines and websites in the UK and US. As a mum of two art-obsessed daughters, Daphne and Esther, Maddy is always looking for parenting hacks to make life easier. She is also a Level 3 personal trainer, and creates energising workouts for busy mums who need some me time.