Is The Woman in The Wall based on a true story? Everything we know about the BBC drama
The Magdalene Laundries were real, but are the characters from the series?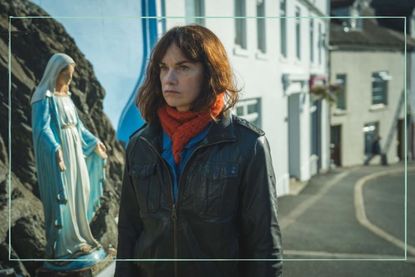 (Image credit: BBC/Motive Pictures/Chris Barr/Future)
Goodto Newsletter
Parenting advice, hot topics, best buys and family finance tips delivered straight to your inbox.
Thank you for signing up to GoodTo. You will receive a verification email shortly.
There was a problem. Please refresh the page and try again.
Is The Woman in The Wall based on a true story? Here's everything we know about the harrowing BBC drama starring Ruth Wilson.
When Lorna Brady (Ruth Wilson) finds a corpse in her house, she has no idea how it got there. As a teenager, Lorna had become pregnant and was forced to give birth hidden away in a convent. With her baby daughter immediately snatched away from her, the resulting trauma and bouts of sleepwalking mean she has no idea who the dead woman is, or if she could have killed her. Detective Colman Akande is soon trailing her, and hiding secrets of his own, becomes embroiled in Lorna's life as she searches for her daughter's fate. With protagonist Lorna being sent to one of Ireland's infamous and real Magdalene Laundries as a result of her teen pregnancy, viewers are wondering if The Woman in The Wall is a true story - while others already gripped on the series want to know when The Woman in the Wall will be on TV next, and where the series was filmed.
We've also delved into the true story behind Netflix's Painkiller, which documents the horrifying events surrounding America's opioid crisis. The Sixth Commandment true story left viewers deeply troubled when a dramatization of events aired recently. Tom Holland gives a mesmerising performance in The Crowded Room, which is based on unbelievable true events.
Is The Woman in The Wall based on a true story?
Although The Woman in The Wall isn't a true story, the lives of those ruined by incarceration in Ireland's Magdalene Laundries are very real.
The town of Kilkinure where events in the series take place, has been created by writer and executive producer Joe Murtagh, who took inspiration from his Irish family roots for the show. Murtagh said "My family is from Mayo, the county in which the fictional Kilkinure is set, and it deeply frustrates and saddens me that it feels so few people have heard of the Laundries that existed across Ireland."
He added "I hope that by making something that has the familiarity of a genre piece we are able to shed some light on the awful things that occurred within these kind of institutions and introduce this history to the wider public, so that nothing like it may ever happen again."
Sam Lavender and Simon Maxwell, Executive Producers for Motive Pictures also spoke of Murtagh's script and the importance of the story behind it. "Joe Murtagh has crafted a brilliantly inventive and emotionally powerful exploration of the personal and collective traumas experienced by the survivors of the Magdalene laundries and Mother & Baby Homes," they said. Praising those involved with the production, they continued to express excitement at bringing a "profoundly relevant story to audiences around the world."
What is the Magdalene Laundries scandal?
In the 1760s, the first Magdalene Asylum opened to house "fallen women," or those who were sexually promiscuous or had become pregnant outside of marriage.
The women were incarcerated in the institutions and required to work without pay, largely undertaking laundry and needlework. The prisoners suffered psychological and physical maltreatment at the hands of the nuns in charge, and those who gave birth in a Magdalene Institution would have their child immediately taken from them, and never learn of their fate.
Alongside so-called "fallen women," it was often common to find daughters of unmarried mothers, those considered a burden to their families, and those who had been sexually abused, held alongside unmarried mothers. Inmates were often confined in an institution for decades, isolated or never allowed contact with their family or the outside world.
The last remaining Magdalene Laundry closed on October 25, 1996. The official figure of the number of women imprisoned has been given at 10,000, but due to poor record keeping, the figure is likely to be much higher. Many died during their time within the brutal walls, even as late as 1985, women and girls were dying in largely unregulated centres.
A mass grave was found at a Donnybrook laundry, with poor records not accounting for many of those found buried at the site. An investigation into the institutions was opened, and a compensation fund set up for the remaining survivors.
The Woman in The Wall: Cast
Ruth Wilson as Lorna Brady
Daryl McCormack as Detective Colman Akande
Simon Delaney as Sgt. Aidan Massey
Philippa Dunne as Niamh
Mark Huberman as Michael Kearney
Hilda Fay as Amy Kane
Abby Fitz as Young Lorna
Lynn Rafferty as Anna
Frances Tomelty as Sister Eileen
Alexandra Moloney as Lesley
Chizzy Akudolu as Lola Akande
Fiona Browne as Margaret Brady
Eimear Morrissey as Louise Byrne
Charles Abomeli as Tayo Akande
Ruth Wilson spoke to What To Watch about how researching the role affected her. She told the publication "The subject matter is so sensitive. There are oral histories and testimonies and a great book called The Light in the Window [by June Goulding], which was illuminating. I also went to Tuam in Western Ireland [the site of a former mother and baby home where a mass grave was found], and that was moving."
On showing survivors the sensitivity they deserve, Wilson added "I didn't [meet them], you don't want to put them back through their trauma. But we had a consultant, Katherine O'Donnell, who works with them and we talked to her a lot. And it was interesting working alongside people in our crew and cast who had direct attachments to this. You realise how wide it spread and how many people it touched."
We also have the true story behind excellent but frenetic series, The Bear. If you're wondering if there's any truth behind ITV's The Confessions of Frannie Langton, we have the answers. Viewers have also been asking for the truth behind Netflix's Witness Number 3, as they're gripped by the terrifying thriller.
Parenting advice, hot topics, best buys and family finance tips delivered straight to your inbox.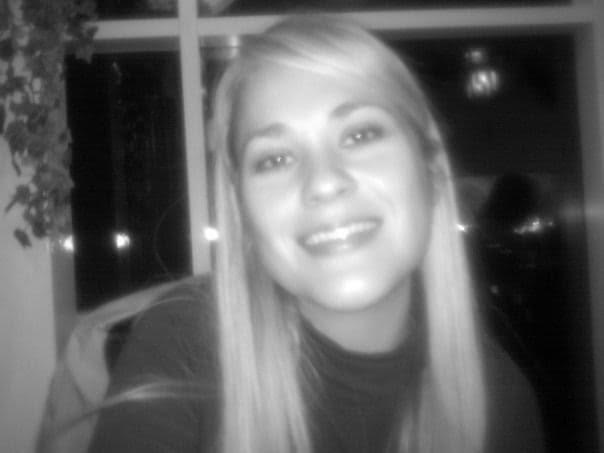 Lucy is a multi-award nominated writer and blogger with six years' experience writing about entertainment, parenting and family life. Lucy has contributed content to PopSugar and moms.com. In the last three years, she has transformed her passion for streaming countless hours of television into specialising in entertainment writing. There is now nothing she loves more than watching the best shows on television and telling you why you should watch them.