Matthew McConaughey shares why he wants his kids to keep 'secrets' from him
The actor encourages his kids to have their own space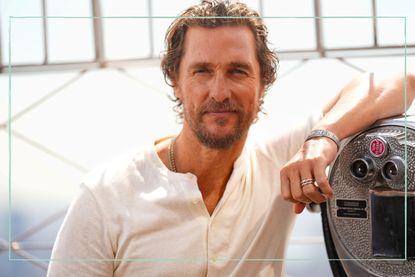 (Image credit: John Nacion/Getty Images)
A-list actor Matthew McConaughey has opened up about his unique parenting style and revealed why he encourages his three kids to keep 'secrets' from him and his wife.
Celebrity parenting styles are always intriguing, spotlighting the many different ways people chose to raise their kids. Whether they're fans of permissive parenting, lean more towards gentle parenting, champion the benefits of therapeutic parenting, or prefer to rely on tiger parenting, it's always interesting to see the arguments each celeb has for their preferred style.
Matthew McConaughey, best known for his roles in many of the 2000s most popular rom-coms, has now opened up about his own parenting style and shared why he isn't a fan of 'helicopter parenting.' Instead, the actor shared that he encourages his three kids, sons Levi, 15, and Livingston, 10, and his daughter Vida, 13, to keep 'secrets' from him and his wife, Camila Alves.
In an exclusive interview with E! News, he revealed, "You start to see and make sense of the world through the lens of having children. And evidently I have some dreams through that lens as well."
One of those dreams is that his kids can have their own 'private lives.' He told the publication, "We're trying to maintain access to them and their life. Every child needs that. Every child needs a journal or a diary that they can trust. 'Mum and Dad aren't going through that, that's mine, and [they're] not sharing everything with us'."
He added that he wants his kids to have 'secrets' and private moments, saying that he hopes his approach makes his kids think, "Well, cool, I've got my own private stuff, so that allows me to share more with you [the parents] when I want to."
The actor also shared that him and his wife are gearing up to have the 'sex talk' now their kids are in their teenage years. He said, "We're starting those discussions, and I think they come with the teen years.
"I'm heady on that one. I've got that, because I've talked to a lot of my other friends, mothers and fathers that are at that same time with their children.
"They're like, 'What do you say? What do you? Where do you go?' And there's not, that I know of, many safe, cool places to go to have those essential talks about one's body, about one's attraction to another, about what a first kiss is like."
And while he's planning how to teach his kids what he knows, the actor also shared that his kids continue, everyday, to teach him things as well. "Levi continues to teach me consideration. He's an extremely considerate young man and I appreciate that about him," he said.
Vida, his only daughter, has taught Matthew the importance of 'forgiveness,' he said as he called her the family's 'peacemaker.'
Speaking about Livingston, the father shared how he teaches him about 'the power of absolute singular focus.' He said of his 10-year-old, "When he's got a project, whether it's a sport or homework or drawing, he zeroes in and the rest of the world is gone".
With all the life lessons, Matthew believes the most important one to show and teach his kids is 'love.' He said, "One of the best lessons we can give our kids, as a father, is show them how I love their mother. And a lot of times that does mean, 'No, the door's shut and you're not welcome in.' A lot of times it does mean that mum and dad need their time."
He continues, "When you're cooking in the kitchen, how you treat each other, how you disagree, how you show affection—applause, 'giddy-ups,' 'attaboys,' 'love ya, babes.' Those are really great lessons that our kiddos, whether they let you know they see them there or not—you didn't give them advice, but they saw it and they will clock it.
"We disagree and you call it a fight or whatever you want to call it. But look at us the next morning. We didn't go to bed holding a grudge, or we will carry on with our responsibilities to each other, even though it's the ol' 'I love you but I don't like you right now.' My mum used to say that, it's a good one.
"There are times where that can be true, but the love's still there."
Parenting advice, hot topics, best buys and family finance tips delivered straight to your inbox.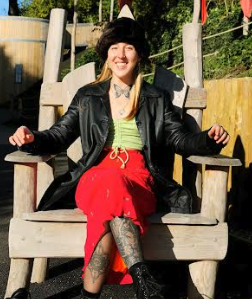 Royal News and Entertainment writer
Charlie Elizabeth Culverhouse is royal news and entertainment writer for Goodto.com. She began her freelance journalism career after graduating from Nottingham Trent University with an MA in Magazine Journalism, receiving an NCTJ diploma, and earning a First Class BA (Hons) in Journalism at the British and Irish Modern Music Institute. She has also worked with BBC Good Food and The Independent.