Where is Maxine Carr now and how long did she go to prison for?
Where is Maxine Carr now? Viewers want answers after watching a crime drama re-release from her perspective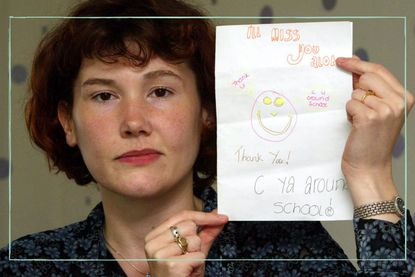 (Image credit: Reuters/Alamy/Future)
A dramatisation re-release of the 2002 Soham murders has people asking where is Maxine Carr now?
It seems people trawling the internet for answers about those convicted of horrendous crimes is at an all time high, like where is Alex Murdaugh now and Andrew Tate's release date.
In 2002, schoolgirls Holly Wells and Jessica Chapman were tragically murdered by their school's caretaker Ian Huntley who, facilitated by his girlfriend Maxine Carr, went to extreme lengths to cover up the killings.
Now, Netflix has re-released Channel 5's original drama Maxine which tells the story of her involvement through her lens, reigniting interest in the murder cases more than two decades on.
Maxine is now available to stream from 5 October, but where is Maxine Carr now? How long did Maxine Carr serve in prison and what was she charged with? Read on for all the information about Maxine.
Where is Maxine Carr now?
After her release from prison in May 2004, Maxine Carr was issued with a new identity and has life-long anonymity for security reasons.
It has been reported Maxine Carr married in 2014 and is living in a seaside town that can't be named because of the high court lifetime anonymity order.
Carr is one in four former UK prisoners protected by such an order. Other convicted criminals include Mary Bell, Robert Thompson and Jon Venables.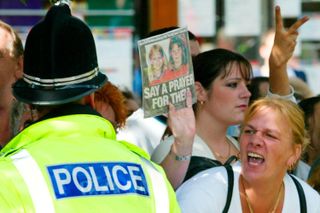 What did Maxine Carr do?
Maxine Carr provided Ian Huntley with a false alibi for the night he murdered Holly Wells and Jessica Chapman, deliberately lying to the police about her whereabouts.
The school caretaker aroused suspicion following several unusual interactions with reporters. During one interview, Maxine – the girls' teaching assistant – was asked how she thought the girls might react to a stranger. Ian overrode her to answer, giving a very specific answer to the question.
According to the BBC, he said that Holly would probably get in the car and go quietly, but Jessica would put up a fight and struggle. It is thought his answer depicted exactly how the girls did react when he attempted to lure them into his house, and how he answered so specifically.
Maxine originally told police she had been with her boyfriend, Ian, at home in Soham on the night of the murder. However, it later transpired she had been to a pub and then back to her own home in North Lincolnshire during that time. It is thought that Maxine initially genuinely believed in Ian's innocence.
She put the fact that he'd been cleaning the house – something he never did – down to him having an affair and tidying up after another woman, not down to disposing of evidence. She loved him and championed his innocence, until it genuinely began to look like he'd committed the crime, and she backtracked on the alibi she'd provided.
What was Maxine Carr charged with?
Maxine Carr was charged with attempting to pervert the course of justice in August 2002, and was later charged with two counts of assisting an offender.
In total, Maxine served half of her 42-month sentence and was released on probation from Foston Hall prison in Derbyshire in May 2004.
According to Grimsby Live, Maxine had a troubled upbringing, and a difficult relationship with Ian. She met Ian in a Grimsby nightclub when she was 22, he 25, and she moved into his flat one month later. Maxine's sister told Grimsby Live that Ian was violent and controlling towards her, often hitting and punching her.
Ian was offered a job as a caretaker at a secondary school in Soham, Cambridgeshire, in 2001. Maxine, harbouring dreams of becoming a teacher, went with him and secured a job as a teaching assistant at St Andrew's Primary School where Jessica and Holly were pupils.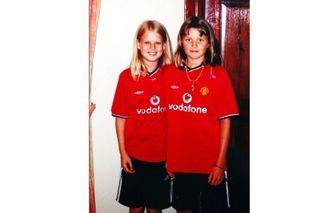 How long did Maxine Carr go to prison for?
Maxine Carr served 21 months of her 42-month sentence in prison. She was released on probation from Foston Hall prison in Derbyshire in 2004, with a new identity, and legal orders give her lifelong anonymity.
Is there a film about Maxine Carr?
There isn't a film about Maxine Carr, but a three-part crime drama series has been re-released by Netflix (originally premiering on Channel 5 in October 2022) called Maxine.
Netflix's synopsis reads: Accomplice, or another victim? This true-crime drama series examines the grisly 2002 Soham murders through the lens of the killer's fiancé, Maxine Carr.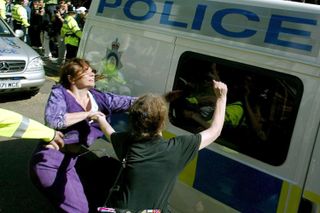 Did Maxine Carr have kids?
According to various reports, Maxine gave birth to a baby boy in a safe house in 2011, but given the precise terms of the lifetime anonymity order, her son can never know her real identity, and the details of how she provided Ian Huntley with a false alibi to police.
Interested in the man behind the Soham murders? Find out where is Ian Huntley now. Inventing Anna was another Netflix drama miniseries that left viewers wondering more about her story, so where is Anna Delvey now? Find out all there is to know about the criminal mastermind.
Video of the Week
Parenting advice, hot topics, best buys and family finance tips delivered straight to your inbox.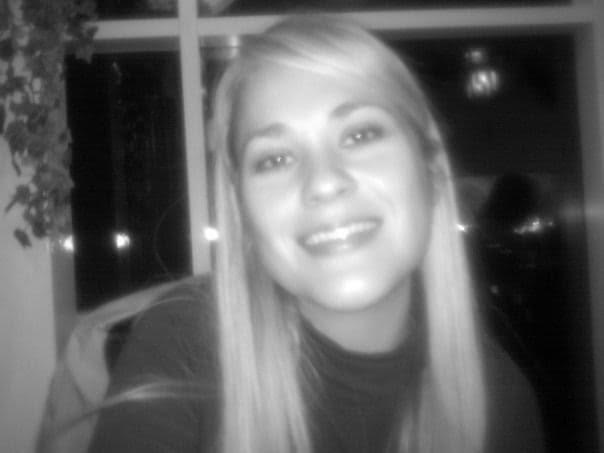 Lucy is a multi-award nominated writer and blogger with six years' experience writing about entertainment, parenting and family life. Lucy has contributed content to PopSugar and moms.com. In the last three years, she has transformed her passion for streaming countless hours of television into specialising in entertainment writing. There is now nothing she loves more than watching the best shows on television and telling you why you should watch them.