Take Care of Maya: Where is Maya Kowalski now?
We take a look at her whereabouts after a devastating family incident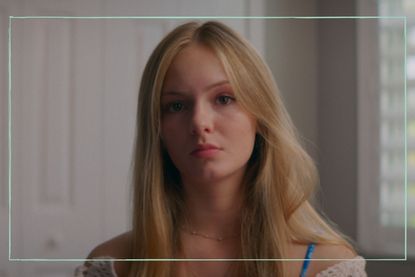 (Image credit: Netflix/Future)
Goodto Newsletter
Parenting advice, hot topics, best buys and family finance tips delivered straight to your inbox.
Thank you for signing up to GoodTo. You will receive a verification email shortly.
There was a problem. Please refresh the page and try again.
Maya Kowalski now gets to tell her side of the story, after a devastating incident destroyed her family for ever. As Netflix airs Take Care of Maya, we reveal where Maya is now.
Maya Kowalski was admitted to Johns Hopkins All Children's Hospital in 2016 at the age of 10, sparking a series of incidents that would change her family for ever. As the medical team fought to form a diagnosis for her unusual symptoms, the Kowalskis found themselves at the centre of abuse allegations with Maya eventually placed in state custody. Their story ends in tragedy, and now Maya and the rest of the Kowalski family want to tell it in their own words, for Netflix documentary Take Care of Maya. We take a look at exactly what happened to Maya and where she is now, after the revelations she makes in a documentary said to change the way you look at children's healthcare forever.
Another recent Netflix documentary looked at the tragic life of Anna Nicole Smith, including the death of her son - we took a look at the whereabouts of her daughter Dannielynn now. Another documentary on the streamer looks at what happened to Malaysia Airlines flight MH370, and if it was ever found. Meanwhile, The Deepest Breath has also got TV fans talking, and many want to know where Alessia Zecchini is now.
What happened to Maya Kowalski?
Maya Kowalski had been suffering from a set of mysterious and debilitating complaints, when her family eventually rushed her to Johns Hopkins All Children's Hospital in Florida, on October 7, 2016. She was complaining of crippling stomach pain and ended up in ICU. A few days later, Maya woke to find her mom at her bedside, who gave her a kiss and said she'd be back the following day - Maya sadly never saw her again.
As Doctors grappled with Maya's symptoms they became convinced her mom, Beata, was suffering Munchausen syndrome by proxy and deliberately causing her daughter's symptoms for attention. Trained nurse Beata had raised alarm bells when she'd asked doctors to administer ketamine to her daughter - the only treatment they'd found effectively treated her pain. Staff were concerned by this unusual request, calling in Dr. Sally Smith from child protective services to review the case.
Despite a psychological evaluation concluding that Beata wasn't suffering Munchausen syndrome by proxy, Dr. Smith continued to push for Maya to be removed from her family. A week after Maya's family rushing her to hospital believing they were acting in her best interests, she was placed in state custody and her family denied access to her for more than three months.
Following this period spent away from her daughter, Beata sadly took her own life. According to People, an email written by Maya's mom read "I'm sorry. But I no longer can take the pain of being away from Maya and being treated like a criminal. I cannot watch my daughter suffer in pain and keep getting worse." Five days later, Maya's father was granted back custody of his daughter and she returned with him to their family home.
The Kowalskis have now filed a lawsuit against Johns Hopkins, due to begin in September 2023. Maya has been diagnosed with the rare and poorly understood neurological condition CRPS, or complex regional pain syndrome. She and her family state they are telling their side of the story in the documentary for Beata, and the devastating series of events that led to disastrous consequences for the family.
What is complex regional pain syndrome?
According to the National Institute of Neurological Disorders and Stroke, CRPS is a broad term describing prolonged pain and inflammation following an injury to an arm or leg. The disorder can be acute and short term, or chronic - meaning symptoms last longer than six months. Spontaneous or excess pain following something as small as a light touch can occur, along with other symptoms such as skin color changes, temperature, or swelling below the site of injury.
The condition can improve over time and eventually go away. However, severe or prolonged cases such as Maya's, can be disabling. Sometimes no cause can be found, and there are no available treatments to cure symptoms rapidly. Physical therapy, psychotherapy, and some medications are usually used in combination for the condition, although with symptoms and their severity differing from person to person, finding effective treatment strategies can be difficult.
Where is Maya Kowalski now?
Maya still lives in Florida with her father Jack and brother, Kyle. She is now 17-years-old and still suffers with symptoms related to her illness.
One of the only reasons the case has successfully made it to court, is because of Beata's nurse training. She knew that detailed notes were imperative to effective nursing, and began documenting her daughter's symptoms and treatments when they began in 2015. The family attorney, Greg Anderson, told People "The only reason that we are able to bring this case [to trial] where every other attempt [of a similar case] in history has failed is because Beata documented everything and read everything."
Sadly, Maya has very few memories of the mother who fought so hard to get her appropriate care. She said of Beata "I remember small things but not full stories. She was always the type of person to try and make me feel better….she went the extra mile to make people smile."
For more on Netflix, you might want to check out our guide to the best kids films on the streamer. If it's a little romance you're after, there's a brilliant selection of romantic movies on Netflix and other platforms - we have listed our favourites. For handy tips on how to save money on Netflix, Amazon and Disney+, we have you covered.
Video of the Week
Parenting advice, hot topics, best buys and family finance tips delivered straight to your inbox.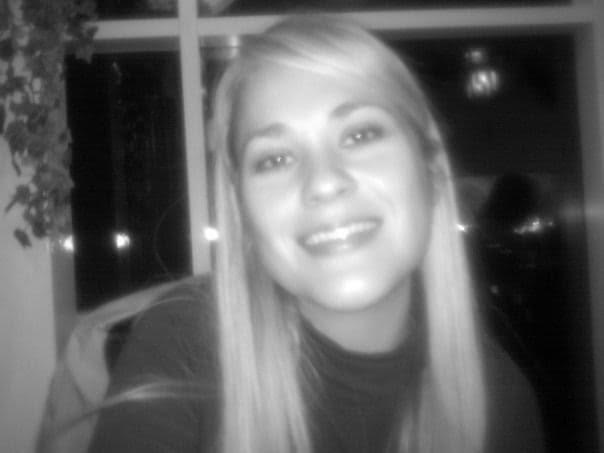 Lucy is a multi-award nominated writer and blogger with six years' experience writing about entertainment, parenting and family life. Lucy has contributed content to PopSugar and moms.com. In the last three years, she has transformed her passion for streaming countless hours of television into specialising in entertainment writing. There is now nothing she loves more than watching the best shows on television and telling you why you should watch them.