Norland Nanny shares top tips for common parenting dilemmas - and we bet Princess Kate loves #3
An expert lifts the lid on her go-to methods for tackling these common parenting dilemmas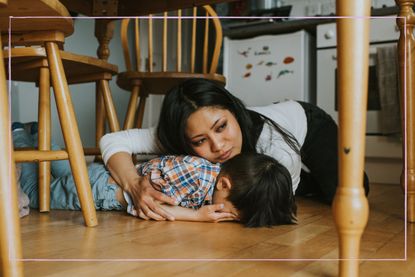 (Image credit: Getty Images)
A Norland Nanny has shared her top tips to help parents navigate these common child dilemmas and we bet Kate Middleton loves #3.
Kids might be extra good in the run-up to Christmas with the hope that Santa brings them some of the Top Christmas toys but even the best chocolate advent calendars cannot guarantee a tantrum-free countdown to the big day and a Norland Nanny has shared some of her top parenting tips for how to tackle some common situations.
The Prince and Princess of Wales use a Norland Nanny to help look after their children Prince George, 10, Princess Charlotte, eight, and Prince Louis, five.
Speaking to CNBC, Alice has a decade of experience working as a Norland Nanny and she has shared what she's learned over the years when it comes to tackling common parenting problems.
And you might just be surprised how easy the techniques are to implement...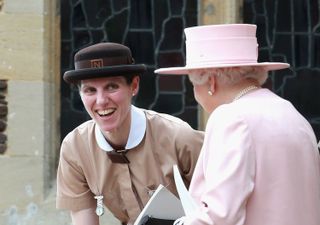 Norland Nanny tips
"Don't compare other babies" - Alice advises "One really, really important tip for any … parent is every child is different and grows and learns at different speeds. Just go with what works for you to keep the child happy and healthy. It's very easy, especially for a first-time parent with a baby to think oh, well, my baby isn't crawling yet. Why are all of these other mums telling me that their baby is crawling?" she said. "But one child who isn't crawling might be able to build a tower of blocks sitting up."
"Put your hand on their tummy... but try not to speak" - Alice warned, "If they're not getting enough sleep in the day, they're probably not going to be sleeping at night. What I would always say is, go in, 'shhh' them, put your hand on their tummy to let them know you're there, but try not to speak to them."
"It's not the right time to be talking about it" - Alice said if the child is having a tantrum, "I'm on the floor around them … to give them some comfort while they're going through it. With a child who has started to communicate verbally, they don't want to listen to what you have to say, that's not the right time to be talking about it," she said. Instead, she suggested, speak to them afterward, when they're in a calmer frame of mind.
Redirect their behaviours instead of saying 'NO' - "If they are throwing a ball at the wall, and you really don't want them to be marking the wall … [you can say], 'why don't we play a game of who can get this ball in the saucepan?' Redirecting the same behaviours instead of a constant 'no, don't do that,' I have found in my experience, children will respond much better to this."
Let them choose their outfits - Alice believes that giving them a choice "gives them the feeling of control. But really, you're saying [these are] the warm weather outfits that you can wear, so you're keeping them safe, while allowing them to be in control."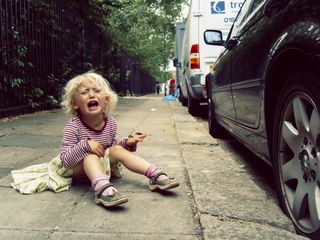 Bad behaviour comes from 'frustration or curiosity' - Alice advises, "Ask 'How do you think that made this other child feel when you bit him?' They don't necessarily have the words to say how that made them feel. But then you say … I think that probably made him really sad, that probably really hurt him, I don't think you would like it." She also encourages parents to divert the behaviour appropriately, if they feel like biting again, say "Maybe let's get an apple that you can bite into or a pillow or a block."
Avoid labelling a child as 'naughty' - "If they are in that moment where they just cannot regulate their emotions, you say, right, I understand you're upset. I'm going to do something else. When you've had time to calm yourself down … we can talk," Alice said.
Limit screen time with short bursts - Alice suggested, "Why don't you play that game for five minutes, and then we will turn it off."
Find out what your child is doing at school - "So you can say [for example]: 'Let me know how the painting goes when I pick you up. I can't wait to hear about this.'" Alice also said to plan a fun activity after their first day or week at school as a treat.
In other family news there's why I regret gentle parenting my son, and these best gifts for new dads.
Parenting advice, hot topics, best buys and family finance tips delivered straight to your inbox.