When does Owain Wyn Evans start on Radio 2?
He will be taking over as the new Early Breakfast show host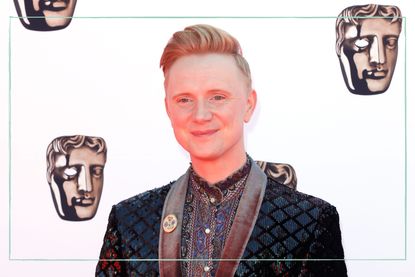 (Image credit: Getty Images)
When does Owain Wyn Evans start on Radio 2 is the question being asked by many morning radio listeners, following Vanessa Feltz's departure in July 2022.
The BBC announced in October 2022 that weather presenter, drummer and occasional Radio 2 presenter Owain Wyn Evans would be getting a show all of his own. And while at the time many wanted to know why is Vanessa Feltz leaving Radio 2 (opens in new tab), attention has now turned to her replacement, with listeners to the Early Breakfast show keen to find out when does Owain start on Radio 2?
There were plenty more shake ups on the channel over the summer too, leaving fans asking more questions of their favourite presenters such as why is Steve Wright leaving Radio 2 (opens in new tab) and when does Scott Mills start on Radio 2 (opens in new tab)?
When does Owain Wyn Evans start on Radio 2?
Owain Wyn Evans will start on BBC Radio 2 on Monday 13 February, when he will take over as the new Early Breakfast show host from the BBC Cymru Wales broadcast centre in Cardiff. The show will air from 4am - 6.30am Monday to Friday.
The move is significant as it marks the first time a Radio 2 weekday programme has moved out of London, meaning Ammanford-born Owen will be returning to Wales from his current home in Manchester.
When speaking about his move to the early morning radio show, Owain said: "When I asked my parents for a pair of turntables and a mixing desk from a DJ shop in Llanelli when I was 13 I never allowed myself to dream that one day I'd have my own show on Radio 2! I can't wait to help kick start the day on Early Breakfast live from Cardiff. Bore da darlings as we say in Wales!"
Helen Thomas, Head of Radio 2, said: "I'd like to welcome Owain to the Radio 2 family. His deep connection with Wales is obvious and I'm delighted he will be broadcasting live from Cardiff every weekday morning. His warmth and wit make him the perfect host to set up the day for our listeners right across the country."
Why is Owain Wyn Evans not on Radio 2 at the moment?
Though Vanessa Feltz stepped back from BBC Radio 2's Early Breakfast show back in July 2022, Owain is not due to start presenting the show until February 2023.
In the mean time, the Radio 2 Early Breakfast show is being presented by Nicki Chapman, who also hosts BBC Two's Escape to the Country and is a mainstay of the BBC presenting team at The RHS Chelsea Flower Show.
She has been a regular presenter on Radio 2 over the years, and has sat in for Vanessa Feltz on the Early Breakfast show previously, and often sits in for Zoe Ball on the Breakfast Show.
What did Owain Wyn Evans do before?
Before landing the role on BBC Radio 2's Early Breakfast show, Owain presented the weather on BBC Breakfast, and he has had many other TV and radio credits during his career.
Owain has worked as a television and radio presenter for over 20 years, and recent career highlights include drumming on Strictly Come Dancing, taking part in BBC's reality TV competition Freeze the Fear with Wim Hof, and joining Welsh TV presenter Carol Vorderman on her BBC Radio Wales show.
When you're plunging into an ice lake with Wim Hof at 7 but it's Kylie night on Canal Street at 9… #FreezeTheFear pic.twitter.com/oOxv0CbcfMApril 12, 2022
See more
Owain began his broadcasting career when he was 18 as a children's news presenter at BBC Wales, before moving on to become a weather presenter for BBC Look North (Yorkshire), BBC North West Tonight and, from February 2021, BBC Breakfast.
He has also played the drums since the age of seven, and Owain gained international recognition when he produced a video of himself drumming to the BBC News theme tune during lockdown in 2020. The video was viewed tens of millions of times all over the world.
Owain then went on to complete a record-breaking 24-hour Drumathon for Children In Need, which raised over £3.8m - making it the most successful 24-hour challenge in the 41-year history of BBC Children In Need.
Has Owain left BBC Weather?
Yes, Owain left BBC Weather in November 2022 and presented his final weather forecast from BBC North West on Tuesday 15 November.
BBC North West Tonight shared a video of Owain in which he thanked fans for their support during his time on the programme.
He said in the video: "I just wanted to say, thank you so much for all of your support over the past three years that I've been working here on North West Tonight. I've had the most incredible time.
"It's been a weird one hasn't it? Because a lot of that time kind of encapsulates the lockdowns. When I was doing my weather forecasts at home, with Franny my cat in the garden."
He closed the video by saying: "Our viewers here in the North West are really special.
"The amount of love and support that I've had really since day one, has just been absolutely sensational.
"So thank you so much. I will really miss doing the weather here in the North West. I'm going to miss Rog. I'm going to miss everyone on the team. And of course I'm going to miss you as well."
Video of the Week
Ellie joined Goodto as a Junior Features Writer in 2022 after finishing her Master's in Magazine Journalism at Nottingham Trent University. Previously, she completed successful work experience placements with BBC Good Food, The Big Issue and the Nottingham Post, and freelanced as an arts and entertainment writer alongside her studies. In 2021, Ellie graduated from Cardiff University with a first-class degree in Journalism.