Where is Caroline Watt now? Here's what we know about Rebekah Vardy's agent
Her absence from the Wagatha Christie trial has left many wondering where Caroline Watt is now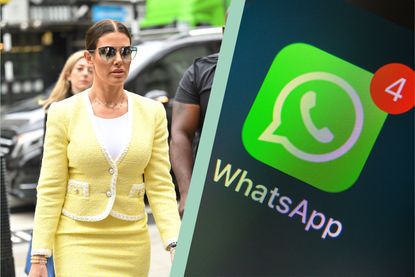 (Image credit: Getty / Alamy)
A new documentary detailing Coleen Rooney's side of the story has unearthed more questions about the infamous 'Wagatha Christie' trial, with some viewers wondering where Caroline Watt is now.
Coleen Rooney: The Real Wagatha Story has arrived on Disney+, reminding viewers who won the 'Wagatha Christie' case - the bizarre legal battle that came as a result of Rooney's month-long investigation into who was leaking stories about her to the press. Her amateur detective work culminated in an Instagram reveal with the conclusion being: "It's......Rebekah Vardy's account." But after Vardy took Rooney to court for libel, another party became involved in the feud. Vardy's agent, Caroline Watt, was also dragged into the proceedings by her own client, who suggested she might have been the one leaking the stories.
And while Coleen's new documentary has TV fans wanting to know where Coleen Rooney lives and how many kids she has with Wayne, viewers also want to know more about others involved in the infamous legal battle. We take a look at where Caroline Watt is now...
Where is Caroline Watt now?
Caroline Watt's current whereabouts are unknown, however reports emerged in August 2022 that the talent agent was in talks to tell her side of the story in a one-off documentary (another one?!).
The MailOnline previously reported that she was being pursued by streaming giants Discovery, Netflix and Apple. They add that she has been offered up to £300,000 to tell her side of the story, but these reports remain unconfirmed.
Meanwhile, it has been widely reported that Caroline Watt's mental health suffered as a result of media scrutiny during the trial, with a source telling The Sun: "Caroline was at the very heart of this case. Anything she says would be explosive and potentially very damaging for both Becky and Coleen.
"Caroline's mental health was hit hard by the stress of the court case. She never courted fame and was behind the scenes for a reason. To find herself at the centre of the case, the subject of ridicule and criticism, was extremely difficult to take."
In an interview with Talk TV following the trial, Rebekah Vardy was asked about her relationship with Caroline. She said, "It's really uncomfortable to talk about someone that has been made so ill by this, from a mental health perspective. So unwell.
"You know, she's had threats, she's had lots of different things. She's been attacked by the legal team, by Coleen's legal team in ways that should never have happened."
What did Caroline Watt do?
Caroline Watt used to be Rebekah Vardy's agent. At the time of the trial, Watt had been Vardy's agent for seven years and the pair were also close friends.
She started representing Rebekah Vardy around the time her husband, Leicester City striker Jamie Vardy, rose to fame in 2015, and helped to secure her appearance on I'm A Celebrity… Get Me Out Of Here! in 2018.
She was initially an employee of talent agency The Frontrow Partnership, but in 2018 she left to form her own PR business, taking Rebekah Vardy, her main client, with her.
Caroline Watt became involved in the feud between Rebekah Vardy and Coleen Rooney when Vardy blamed her for leaking stories to The Sun, though she did not call on her as a witness.
Rooney's lawyers asked to search Caroline Watt's phone for WhatsApp conversations which could prove who was leaking the stories, but a pre-trial hearing was told that evidence from Caroline Watt's phone was not available because the device had fallen into the North Sea while she was on a boat on holiday in 2021 - an incident which occurred shortly after the court ordered that her phone should be searched.
During the trial, the judge said Rebekah Vardy chose not to call her agent to give evidence partly because she knew her evidence "would be shown to be untrue." She said, "It is likely that the WhatsApp chat between herself and Mrs Vardy, as well as exchanges with journalists, was available on Ms Watt's phone when she was advised very shortly after the reveal post that such evidence must be preserved."
She added: "In my judgment, it is likely that Ms Vardy deliberately deleted her WhatsApp chat with Ms Watt, and that Ms Watt deliberately dropped her phone in the sea."
Justice Steyn concluded, "The evidence… clearly shows, in my view, that Mrs Vardy knew of and condoned this behaviour, actively engaging in it by directing Ms Watt to the private Instagram account, sending her screenshots of Mrs Rooney's posts, drawing attention to items of potential interest to the press, and answering additional queries raised by the press via Ms Watt."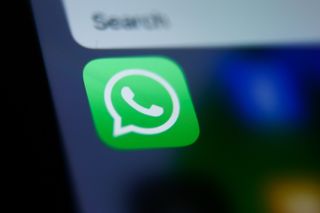 Why wasn't Caroline Watt in court?
Caroline Watt was missing from all court proceedings due to illness. Vardy's lawyer, Hugh Tomlinson QC, told the court in a hearing that a consultant forensic psychiatrist had produced a report concluding that Watt was not fit to provide oral evidence at the trial.
He said, "The claimant served a witness statement of Caroline Watt with the intention of calling Ms Watt to give oral evidence at the trial.
"The claimant's solicitors were, however, aware that Ms Watt was in a fragile state and had been expressing serious concerns about giving evidence.
"In these circumstances, it is clear that Ms Watt cannot be called to give evidence."
Meanwhile, Coleen Rooney's barrister, David Sherborne argued: "The defendant has serious concerns about the lack of any opportunity to cross-examine Ms Watt on her statement given the real concerns about its truthfulness and reliability and the central importance of her role in the allegations complained of."
He added: "Ms Watt is now saying that she is too ill to attend court to be cross-examined on the events and allegations concerning her, although she was and is able to provide a lengthy witness statement about them, provided she is not questioned about it."
However, the judge did agree to let Rooney's lawyers search WhatsApp messages between Rebekah Vardy and Caroline Watt, and to make a request to Instagram for relevant data. However, the judge refused Rooney's team's request for details of any payments and messages from Sun journalists to Vardy and Watt.
Is Caroline Watt still friends with Rebekah Vardy?
Caroline Watt is no longer Rebekah Vardy's agent, though it is unclear if they are still friends. Vardy has been accused of throwing her former agent and friend "under a bus" by suggesting that it was Watt who sold the stories to The Sun without her knowledge.
Coleen Rooney's lawyer, David Sherborne, said of Vardy's claim: "It's not her who betrayed you, it is you who has betrayed her by throwing her under a bus."
Sources who spoke to The Sun had a similar opinion of Vardy's actions, with one saying: "Becky is speaking out, talking about her own mental health, while she knows Caroline has been really suffering."
The source, who claimed to be close to Caroline Watt, added, "We're worried about Caroline, she used to be the strongest and most confident of the lot of us but this has absolutely knocked her. She never wanted this to go to court and somehow is the one paying the greatest price for Becky's ruthless, self-centred actions."
If you're hooked on The Real Wagatha Story, we've delved into the details of the Wagatha Christie trial. You might also enjoy Channel 4's dramatisation Vardy v Rooney: A Courtroom Drama too.
Parenting advice, hot topics, best buys and family finance tips delivered straight to your inbox.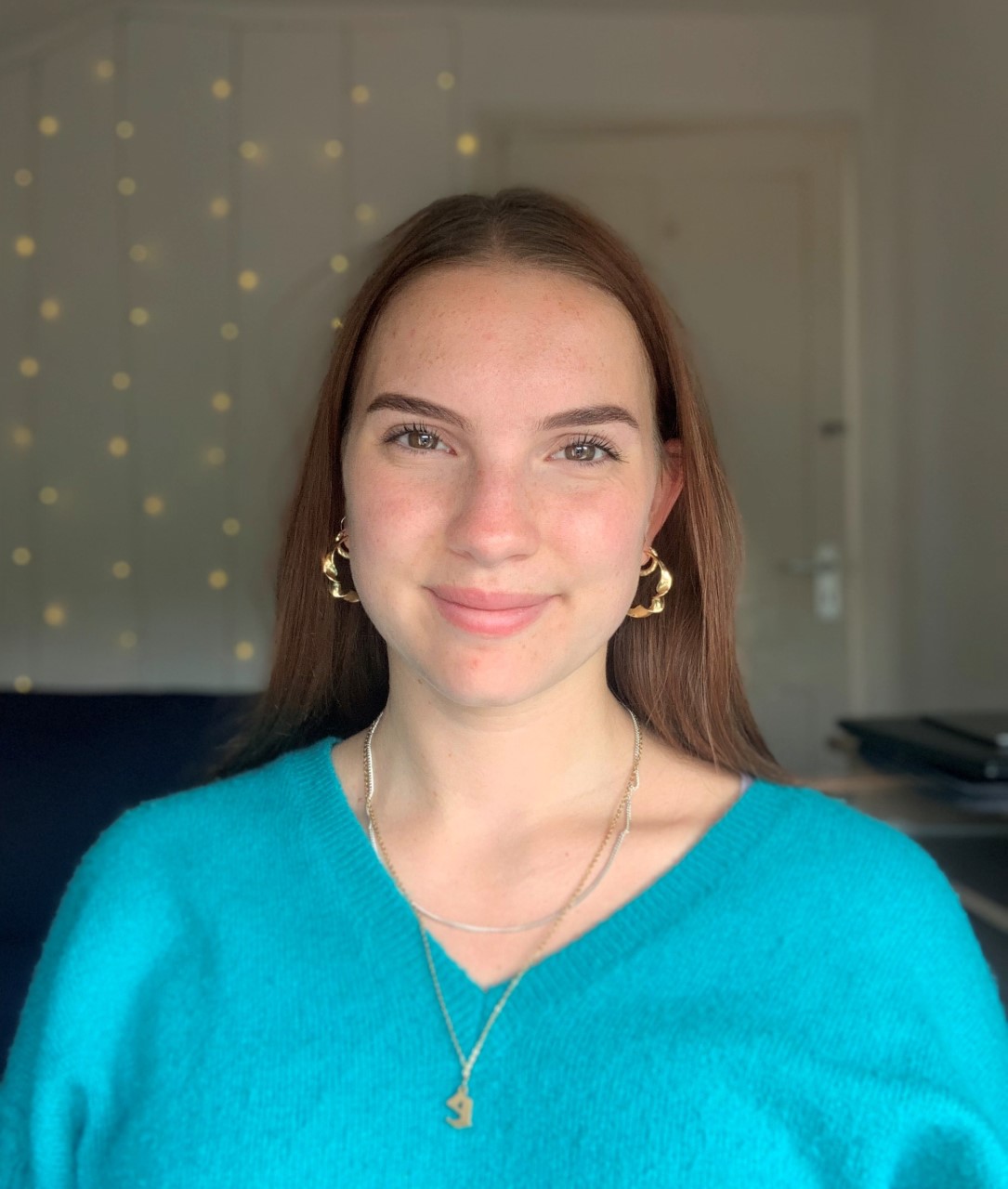 Ellie is Goodto's Feature Editor, having joined the team as a Junior Features Writer in 2022, and covers everything from wellbeing for parents to the latest TV and entertainment. Ellie has covered all the latest trends in the parenting world, including baby names, parenting hacks, and foodie tips for busy families. She has a distinction in MA Magazine Journalism from Nottingham Trent University and a first-class degree in Journalism from Cardiff University, and previously Ellie has worked with BBC Good Food, The Big Issue, and the Nottingham Post, as well as freelancing as an arts and entertainment writer alongside her studies.