Who won the Wagatha Christie case? The Vardy v Rooney outcome explained
A new Disney+ documentary has brought the case back to the forefront of the public mind, and viewers want to know who won the 'Wagatha Christie' trial.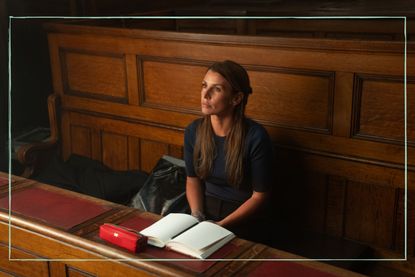 (Image credit: Disney+)
Another Vardy v Rooney documentary has arrived on screens. We all know the story by now, but ICYMI, here's who won the Wagatha Christie case...
Coleen Rooney, wife of former England star Wayne Rooney, has been known by her alter ego 'Wagatha Christie' since 2019, after claiming that fellow WAG Rebekah Vardy (wife of Jamie Vardy) was leaking stories to The Sun newspaper. In an Instagram post that has gone down in history, Rooney revealed she had conducted a months-long investigation by planting fake stories and only allowing Vardy to see them, concluding in her reveal: "It's ……….Rebekah Vardy's account."
In a dramatic escalation of the feud, Vardy took the claims to court, which resulted in huge media attention - including Channel 4 dramatisation Vardy v Rooney: A Courtroom Drama and BBC Three's documentary Wagspiracy. Now, Disney+ has got in on the action with their TV show, The Real Wagatha Story. It's left viewers wanting to know more about Wagatha herself, with many wondering where Coleen Rooney lives and how many children she and Wayne Rooney have, but others are more focused on finding out the details about the Wagatha Christie trial itself. And over a year on from the verdict, many need reminding who won Vardy v Rooney...
Who won the Wagatha Christie case?
Coleen Rooney won the 'Wagatha Christie' case. Rebekah Vardy brought the libel case to court but lost against her fellow WAG, meaning that she was forced to pay an estimated £1.5m towards Rooney's legal costs as well as her own - bringing the combined total to an estimated £3m.
At the conclusion of the trial, Coleen Rooney alluded to what she called a "difficult and stressful time", adding: "Although I bear Mrs Vardy no ill-will, today's judgment makes clear that I was right in what I said in my posts of October 2019".
In a statement posted to Instagram following the outcome of the trial, Coleen Rooney said, "Naturally, I am pleased that the judge has found in my favour," but added, "It was not a case I ever sought or wanted. I never believed it should have gone to court at such expense in times of hardship for so many people when the money could have been far better spent helping others."
Meanwhile, Rebekah Vardy said in her statement, "It is not the result that I had expected, nor believe was just. I brought this action to vindicate my reputation and am devastated by the judge's finding."
The Wagatha Christie outcome explained
Following Coleen Rooney's Instagram post that revealed her suspicions around Vardy leaking stories to the press, Rebekah Vardy said she had suffered "very serious harm to her reputation" as a result of the allegations and brought the case to court to defend herself.
Vardy attempted to sue her fellow WAG for defamation, making this a libel case - which meant Coleen Rooney had to prove her accusatory post was "substantially true".
A libel is a published statement which is defamatory - damaging to a person's reputation.
Rooney defended her claim on the basis it was true and in the public interest for her to publish it. High Court judge Justice Steyn ruled in Rooney's favour, describing Vardy's evidence in the libel trial as "manifestly inconsistent... evasive or implausible", while Rooney's evidence was "honest and reliable".
Vardy's move to sue for libel meant messages between her and agent Caroline Watt were brought into the public domain, therefore leaving Watt implicated in the leaking of the private posts too.
In her conclusion, Mrs Justice Steyn said: "I have found that Ms Vardy was party to the disclosure to The Sun... Ms Vardy knew of and condoned this behaviour, actively engaging in it by directing Ms Watt to the private Instagram account, sending her screenshots of Ms Rooney's posts, drawing attention to items of potential interest to the press, and answering additional queries raised by the press via Ms Watt."
Meanwhile, Rebekah Vardy said Judge Justice Steyn "got it wrong" with her ruling, adding that "it is not the result that I had expected, nor believe was just".
But she added that she would not appeal as "the case is over".
Although Coleen Rooney successfully defended the libel claim brought against her, one part of her argument was rejected by the court.
She defended her social media post accusing Vardy on the basis that it was both true and in the public interest, but while the High Court ruled in Rooney's favour and found the accusation to be "substantially true", it also said her "belief that publication was in the public interest was not reasonable".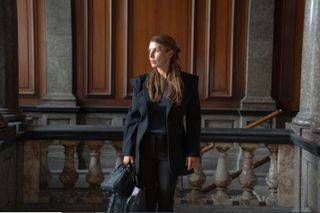 Wagatha Christie meaning
'Wagatha Christie' is the name given to the dispute between Coleen Rooney and Rebekah Vardy. The nickname is a mix of the acronym WAG (which means Wife and Girlfriend of a high profile sportsman) and Agatha Christie (the famous author known for her crime and detective novels).
Several people have been credited with coining the term, including Phoebe Roberts - who was a new mum living in London at the time - who told the BBC it was the "one good joke I've ever made".
Comedian Dan Atkinson has also been credited with the phrase, after he tweeted it back in October 2019. He previously told the Mirror, "As far as I know I was the first person on this one. Pretty funny really for a four-word tweet, I have had a marriage proposal and suggestions that I become prime minister and also be knighted."
If you're a fan of celebrity documentaries, we've delved into Netflix's Beckham, revealing where David Beckham lives, how many kids he and Victoria have and if David Beckham and Gary Neville are still friends. Another football documentary, Welcome to Wrexham, has also proved popular with TV fans. We've shared how much Ryan Reynolds paid for Wrexham Football Club.
Parenting advice, hot topics, best buys and family finance tips delivered straight to your inbox.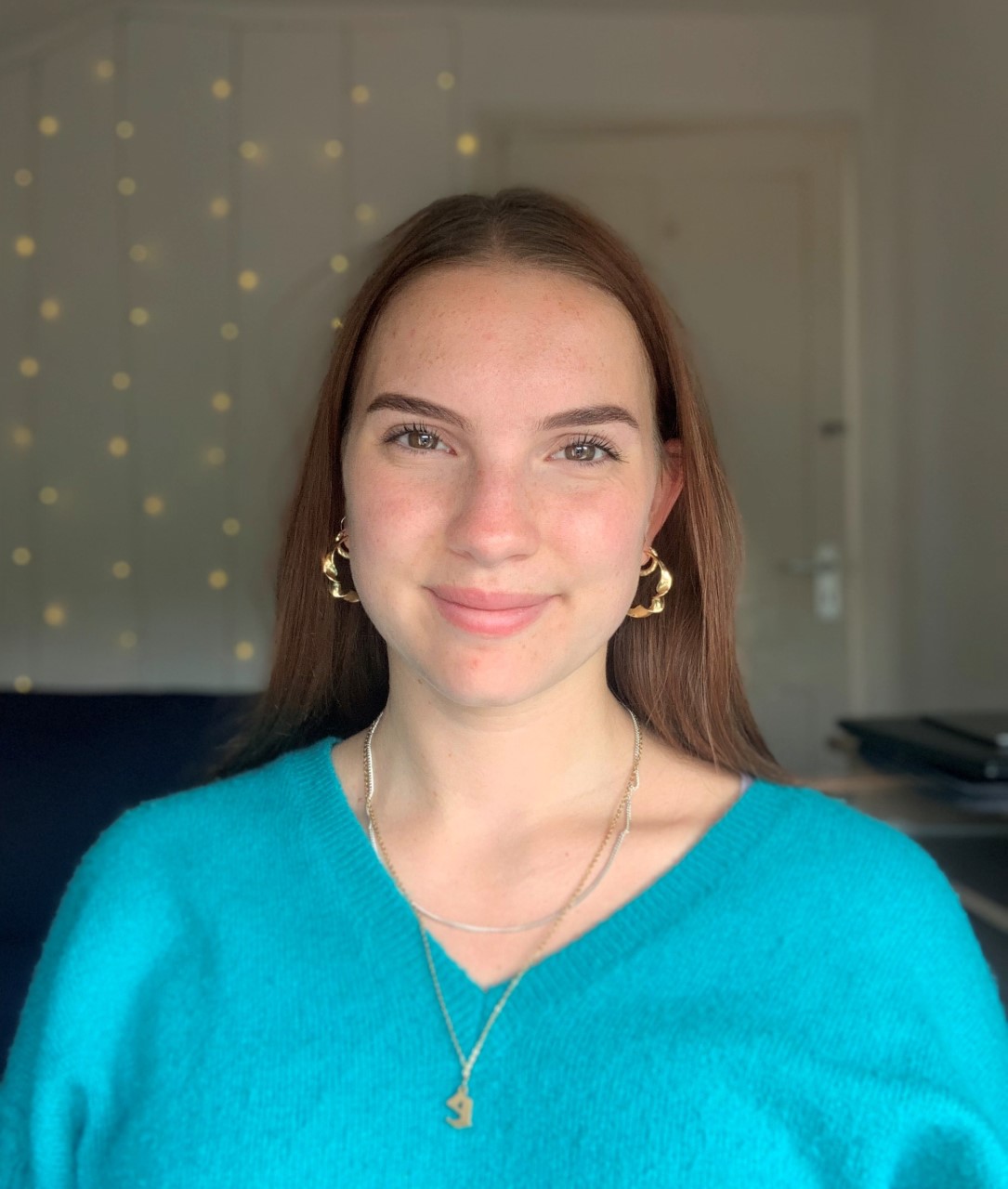 Ellie is Goodto's Feature Editor, having joined the team as a Junior Features Writer in 2022, and covers everything from wellbeing for parents to the latest TV and entertainment. Ellie has covered all the latest trends in the parenting world, including baby names, parenting hacks, and foodie tips for busy families. She has a distinction in MA Magazine Journalism from Nottingham Trent University and a first-class degree in Journalism from Cardiff University, and previously Ellie has worked with BBC Good Food, The Big Issue, and the Nottingham Post, as well as freelancing as an arts and entertainment writer alongside her studies.