Where was The Lost Flowers of Alice Hart filmed? Locations featured in the Prime Video series
Where you can find the locations in real life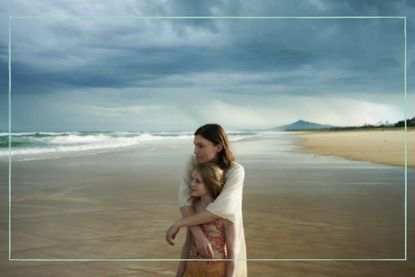 (Image credit: Hugh Stewart/Amazon Studios/Future)
Goodto Newsletter
Parenting advice, hot topics, best buys and family finance tips delivered straight to your inbox.
Thank you for signing up to GoodTo. You will receive a verification email shortly.
There was a problem. Please refresh the page and try again.
Where was The Lost Flowers of Alice Hart filmed? As the series debuts on Prime Video, we delve into the locations featured and where they can be found in real life.
The Lost Flowers of Alice Hart made an entrance on Prime Video on August 4, capturing the hearts of viewers in an instant. The series stars veteran actress Sigourney Weaver, and the younger yet very much established Alycia Debnam-Carey. Based on the novel of the same name by author Holly Ringland, the show follows Alice, orphaned and made mute from trauma, as she goes to live with her grandmother June on a flower farm. As a stark contrast to the prevailing themes of male violence against women, the series has some stunning backdrops. Read on to find out where The Lost Flowers of Alice Hart was filmed, and where the locations can be really be found.
For viewers who like to know where all the best shows were shot, we reveal where BBC series Wolf filmed. Fellow hit BBC drama The Sixth Commandment filmed in a completely different location to where the tragic events really unfolded. Elsewhere, Channel 4's controversial survival series Alone was filmed in the Canadian wilderness.
Where was The Lost Flowers of Alice Hart filmed?
The Lost Flowers of Alice Hart was filmed in New South Wales, and the Northern Territory, Australia.
Scenes depicting the novel's fictional town of Wyuna were filmed in The Clarence Valley town of Ulmarra, a small town on the banks of the Clarence River in Northern New South Wales. Alice can be seen visiting the library in the series, scenes which were filmed in Ulmarra. According to Atlas of Wonders, the exterior of the Wyuna Public Library is actually the Ulmarra Food Co. coffee shop situated at 7 Coldstream Street.
The police station in the show is the former Macksville Hospital on Boundary Street. The old Macksville Hospital and surrounding land was sold to private property group Romanous Developments in June 2021, for $1.65 million. It would have likely been standing empty when used for filming, with calls for it now to be made into affordable housing due to the housing crisis in the area.
Other Clarence Valley towns featured in the series are Grafton and Yamba - the beach in Yamba is thought to have been used for the beach scenes. Elsewhere in New South Wales, the areas of Scone, Picton and Bargo also make up areas of the fictional Wyuna and Thornfield. Scone appeared in the scene following June trailing the husband of one of her charges to the Durham Hotel in Wingen - the real hotel can be found on Scone's New England Highway.
Executive producer Jodi Matterson told the Canberra Times "Because of our ambition for this series to feel like a sweeping epic that did justice to the expansiveness of the novel - we knew that we were always going to have to shoot in many locations across multiple states."
She continued "We shot the series over 20 weeks and travelled to many different places and we are so excited to show audiences both here and internationally parts of Australia that have never been captured on film."
In the background of some scenes, Murrurundi's Mayne Street and Adelaide Street can be seen. Murrurundi is a small rural town situated by the Pages River at the foot of the Liverpool Ranges. Mayne street featured in the show, has been declared an urban conservation area.
Where is June's house?
June's Thornfield flower farm and women's shelter, is the historic Bickham homestead at Blandford in the Hunter Valley.
The 330-acre property can be found 12km south of Murrurundi, and 26km north of Scone. In 2021, the property came on the market for the first time in 165 years. It was sold to a Sydney family for an undisclosed sum.
The house began construction in the mid-1860s before being completed in 1875. It is said to be designed in the style of colonial-era architect Edmund Blacket, best known for designing the University of Sydney, St. Andrew's Cathedral, and Sydney and St. Saviour's Cathedral, Goulburn.
The women's farm #LostFlowersofAliceHart where wildflowers bloom, is the historic Bickham homestead at Blandford in the Hunter Valley. Built in 1875, the house sits on 133 acres with four km of frontage on the Pages River.https://t.co/gmxTIJ3gxvhttps://t.co/I0tnQjsGpR pic.twitter.com/j1VQvyQmukAugust 5, 2023
See more
Where is Sally and John's house?
Sally and John's house can be found beside Avalon Beach in Sydney.
Avalon Beach is a popular surf beach approximately 500m long, bordered by sandstone cliffs and the rocks of Bilgola Head and Hole in the Wall. Alycia Debnam-Carey had been living in LA for a decade, until the part of Alice came along. She told Vogue "I was like, I need to branch out. I need to reinvent, and feel fresh, and grow and challenge myself," and a role in her home country came along at the right time.
The actress continued "Flower fields and the Australian bust, and the earth, and this sun-kissed farm girl coming-of-age in this challenging drama. It was just like: I need it. I want it. And it's mine. And I've never had any feeling like this before."
How many episodes of The Lost Flowers of Alice Hart are there?
There will be 7 episodes of The Lost Flowers of Alice Hart, which has been billed as a limited series.
The first three episodes aired on August 4, with the remaining four set to drop weekly thereafter, on Fridays. When seeing a billboard promoting the show, author Holly Ringland expressed her shock and gratitude on Instagram. She wrote "A billboard in LA. Seeing this photo is how my Saturday has started, via a Lost Flowers group text. I stumbled from bed, out to Mum at the kitchen table, pointing my phone towards her. Cue family-wide tears of overwhelm, joy and bewilderment here at House Ringland."
She added "The genesis of this novel was trauma: I've lived with male perpetrated violence for a lot of my life, which silenced my voice, courage and the dream of being a writer that I'd had since I was a child. In 2012, while researching traumatic experience and the process of writing fiction, I learned about Tom Spanbauer's concept of 'dangerous writing', which is the idea of going into the sore place we all have inside of us, and writing from that place; using fiction as the lie that tells the truth. I realised that I'd never written from the sore place.
If anything, I'd written around it, aside it, in spite of it. Never from it. So, my research became my own call to arms, but threw up all kinds of questions for me. What would become of me and my life if I wrote the thing I was most scared to write? What story would emerge, and how might it live in other people's hearts, if it ever saw the light of day? What else can trauma be made into, other than unbearable memories? These kinds of questions are why I wrote The Lost Flowers of Alice Hart."
The Lost Flowers of Alice Hart: Cast
Sigourney Weaver as June Hart
Asher Keddie as Sally Morgan
Leah Purcell as Twig
Frankie Adams as Candy
Alexander England as John Morgan
Charlie Vickers as Clem
Tilda Cobham-Hervey as Agnes Hart
Alyla Browne as Young Alice Hart
Alycia Debnam-Careyas Alice Hart
Maggie Dence as Boo
Dalara Williams as Myf
Amy Kersey as Rosie
Sebastián Zurita as Dylan
Vivienne Awosoga as Lulu
Shareena Clanton as Ruby
Michael Gillan as Thugger
Kathleen O'Dwyer as Mish
Jeremy Blewitt as Charlie Morgan
Renee Lim as Stella
Bree Bain as May
Helana Sawires as Vlinda
Nelson Baker as Aiden
Luc Barrett as Oggi Novak
Catherine McClements as Sarah
Catherine Laga'aia as Young Candy
Nicholas Williams as Levi
Emma Lung as Nurse Brooke Jansen
Victoria Haralabidou as Jana Novak
Jack LaTorre as Young Clem
Domino McCathrion as Tilly
Geraldine Timmins as Ronnie
If you've ever wondered where Too Hot To Handle filmed, we've got you covered. Being in the know about reality show filming, we can also reveal where Bake Off The Professionals and The Voice Kids were filmed.
Parenting advice, hot topics, best buys and family finance tips delivered straight to your inbox.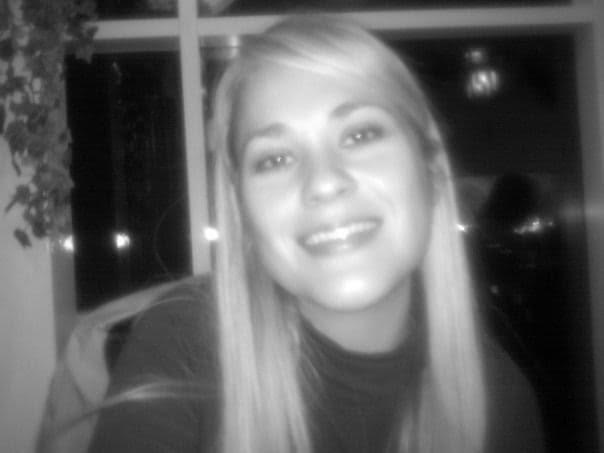 Lucy is a multi-award nominated writer and blogger with six years' experience writing about entertainment, parenting and family life. Lucy has contributed content to PopSugar and moms.com. In the last three years, she has transformed her passion for streaming countless hours of television into specialising in entertainment writing. There is now nothing she loves more than watching the best shows on television and telling you why you should watch them.