Best personalised toy boxes, plus toy rotation - why it's important and how to do it
We've found the best personalised toy boxes for you and your little humans plus we talk to the experts about toy rotation and how to do it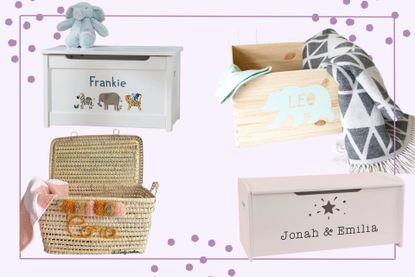 (Image credit: Future)
The best personalised toy boxes are the ones that have cute additions to your little human's name - like pom-poms or animals.
Forget gifts for new mums and gifts for new dads, parents have enough in life they know is there. But ,kids? Kids like to have their names on things. They don't own much in life - apart from all their best toys - so when it is easy to tell that something is theirs, and theirs alone, they love it. While many personalised toy boxes are gifted, if you involve your child in the personalising it fosters creativity and allows children to express their individuality, plus they feel they have an important part in the family - that their voice and their opinion are valued, which, for a kid, is everything.
Investing in a personalised toy box or any toy storage - is not only something they can keep forever - hello future bedding storage - it can also help keep clutter under control-ish, as you can introduce toy rotation (keep reading to find out more on this).
Below we share the top six personalised toy boxes parents recommend and chat with play expert Susie Robbins on what toy rotation is, why it's a good thing to do, and how to do it.
Best personalised toyboxes
What is toy rotation?
Toy rotation is putting toys, that your child has lost interest in, away into storage. Then when your child shows signs they're losing interest in the toys that are out, you put them into storage and bring the stored ones out; rotating them.
It's a simple solution, one that many parents swear by, Susie Robbins, mum and founder of Resolve to Play agrees that rotating toys is great but it can be a job in itself; "[toy rotation] does take some time and a lot of organisation, especially when you're first setting the system up - stick with it though, it's well worth the effort."
Mum-of-one, Steph tells us it's harder than she thought; "There are so many jobs in parenting I didn't even know existed until I had a kid. Like this, toy rotation. It was such a mammoth task when I decided to do it, but it was worth it. The difference in how my child plays is huge. He knows where things go now as there is a clear and dedicated space for it."
Dad-of-two Lee agrees, "Sometimes I leave it a bit too long between toy rotations and I see a difference in my kids' behaviour. In short, it drops off a cliff. Their frustration plays out in whining and asking me to play with them constantly. Once I've sorted and rotated their toys, their focus is back."
We get why parents might leave toy rotation so long. But, rotating toys doesn't have to be complicated - you know your child and you know your limits. If your toy rotation is literally picking any 20 toys and putting them in storage go for it.
Benefits of toy rotation?
Reduced overwhelm
Organisation
Make tidy-up time easier
Less clutter
Children can see what they have
Increases focus
Helps with independent play
Encourages creativity
Mum-of-three, Carla tells us; "I read somewhere 'if you feel overwhelmed by the amount of toys your kids has, they feel that way too', and that really hit home for me."
According to a survey done by Whirli, children receive approximately 30 toys every year. This is probably why most children today have too many toys and feel overwhelmed by choice - this overwhelm can play out in frustration such as throwing toys. Toy rotation can help a child by providing a calm clutter-free environment. So, instead of having all the toys in the house visible at once, you divide them into smaller, more manageable groups and switch them around on a regular basis.
Susie tells us; "The benefits to kids are huge, but the two biggest are
1. Every time you bring in a new rotation, it's like Christmas for the kids - they will rediscover toys they had lost or forgotten about.
2. The quality of a child's play is much higher when there are fewer toys available. This is because they have more physical space to play, and they can find the things that they want to play with much more easily. This means that their flow is not interrupted as often as it might be if they were constantly searching for pieces or parts that may have been lost in the clutter."
How to do toy rotation
If you're not sure what to pack away Susie recommends a few ways, ".... Either take half [the toys] at random, this will increase your child's creativity in their play. Or alternatively you can think of your child's preferred play style - are they into building? In which case make sure you leave out some building blocks, magnetic tiles or train track - whatever it is that they use the most, then leave a selection of other toys that could be incorporated into a scene that they have built."
Susie says that this technique is especially good if your child struggles to think of ways to play for themselves. "The third way is more educationally focussed. If your child is learning about a particular topic at school, say mini beasts, gather all the books and toys and accessories that are even tenuously linked to minibeasts, then also leave out a random selection of toys too."
In addition Susie suggests trying her five easy steps;
Organise your toys into categories: puzzles and games, figures, LEGO, Duplo or building blocks, animals, vehicles etc.
Choose half of the categories to stay out - these may be toys that naturally lend themselves together if you want to create a theme for your play, stick your child's current interests or they may be randomly chosen, either is fine!
Box up the remaining toys, one category per box - clear boxes are best here so that you can see what's inside at a glance.
Store these boxes away, somewhere out of sight. Use any extra space that you've created to display some toys or books so that your children can see what's available to them.
After a period of time has passed (one week, two weeks or one month for example) you'll notice that your children are no longer getting as much from the toy selection. Now is the time for you to switch the toys around, either leaving some in situ or swapping them all out at once. It'll be like Christmas day all over again when the toys are swapped and 'new' toys are provided!

Susie also shares what you'll need before you get started; "Time. Book out a couple of hours for the initial organisation and preferably when the kids aren't around to pull out their 'absolute favouritest toy'. Then make sure you choose boxes you'll use, whether that's deep wide toy boxes like above, or clear lidded storage bins. Then finally you need to find some space to keep them."
Mum-of-two Sam tells us where she stores hers; "I cleared some shelf space in the garage - no one needs that many tins of old paint - and now the toy boxes sit in there until they're rotated back in."
On the flip side, if categories don't work for you, don't do it. Your toy cycling needs to be simple and sustainable. If you find yourself overthinking toy rotation, remind yourself that this is designed to make your life easier. Keep things simple with tried and tested toys that keep your kid entertained without much input.
Toy categories
If breaking the toys down into categories helps you, the categories could look like;
LEGO
Stacking toys
Soft toys
Train sets
Pretend play
Musical
What if my child asks for the toys I've removed?
Susie tells us; "To be completely honest, they probably won't. Part of the joy of toy rotation is that it allows your children to see the toys that they do have available to them more clearly and so will rediscover old loves and be excited about playing with them.
"However, I don't recommend putting away any firm favourite toys that would cause any emotional distress if they were unavailable - you don't want your child to get stuck in the upset of not having access to a special item, and not be able to fully enjoy what is available.
"If your child does ask for a toy that is not the firm fave I would reply with 'oh you really enjoy playing with that, don't you? Shall I make sure I bring it out for you the next time we rotate toys? Is there anything else in particular I should bring out next time?' This allows them to feel like you're in collaboration and that their opinions are valuable, whilst holding the boundary of toy rotation."
What are the benefits to parents of toy rotation?
Susie explaines, "Once you've started toy rotation you won't go back! Having less clutter in the house is a real relief to many parents and cuts their workload down a lot."
She adds; "We don't always register it but how often have you had to step over a toy whilst carrying a hot drink, or perhaps picked up the same teddy off the floor multiple times a day? There is nothing wrong with this as it shows that children are playing in an age appropriate way, however each time we do this it becomes a stressor, when you have less toys available you will encounter these stressors less often."
Founder and owner of Resolve to Play, Susie is mum-of-three and helps parents with her long-established love of activity-based learning. It's what drives her to create fun, engaging, and accessible ideas to inspire ALL families to play.
Babies are an expensive business - whether it's you giving birth to them or not - from buying the baby shower gifts and best gifts for new mums to the best toys for 6 months olds, it's all spend spend spend. And or for more personalised buys take a look at our carefully curated best personalised baby gifts.
Parenting advice, hot topics, best buys and family finance tips delivered straight to your inbox.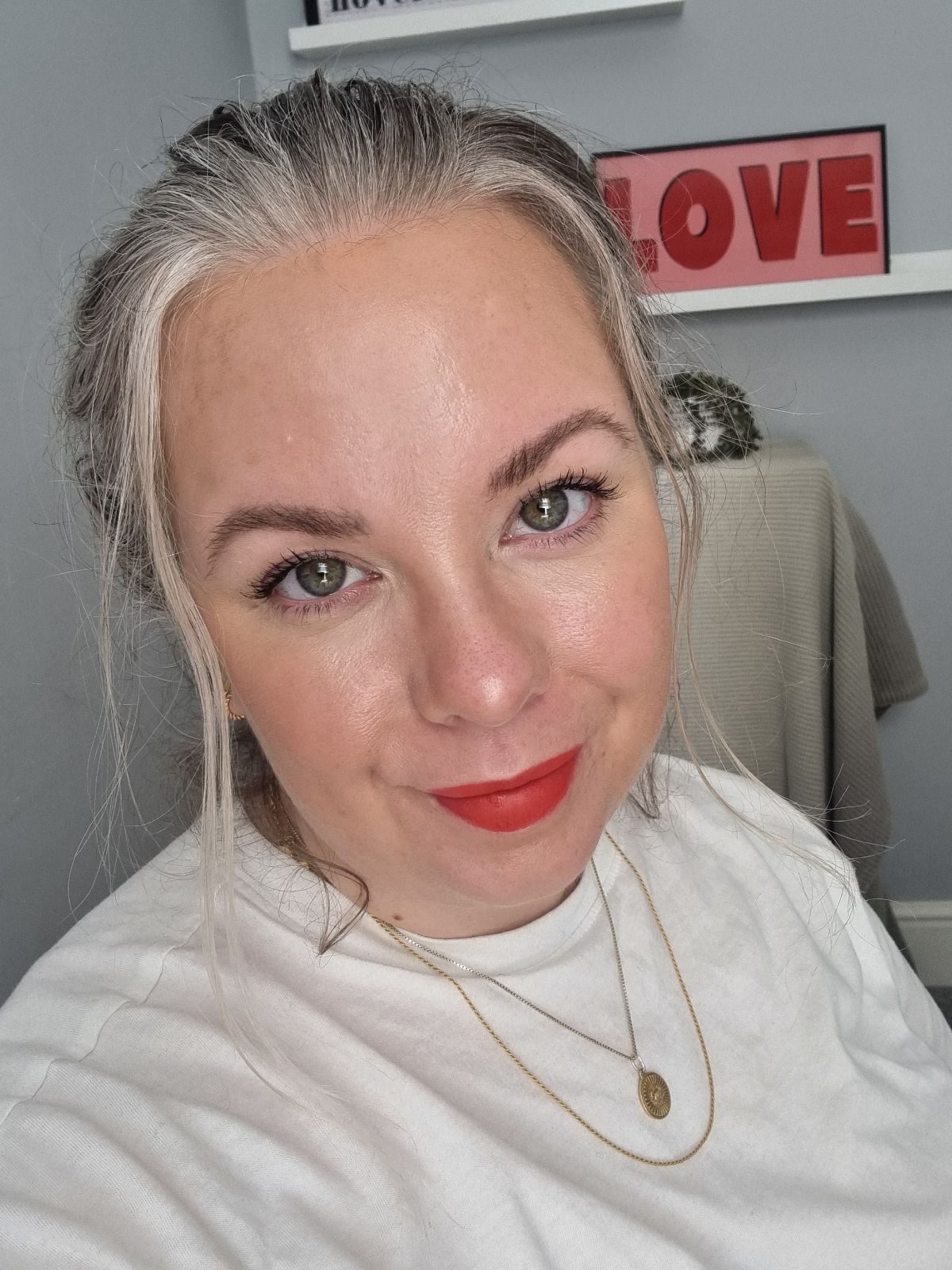 Stephanie Lowe is Family Editor at GoodTo covering all things parenting, pregnancy and more. She has over 13 years' experience as a digital journalist with a wealth of knowledge and experience when it comes to all things family and lifestyle. Stephanie lives in Kent with her husband and son, Ted. With his love of choo-choos, Hey Duggee and finger painting he keeps her on her toes.