Pandora Cyber Monday deals: AMAZING jewellery offers on bracelets charms and more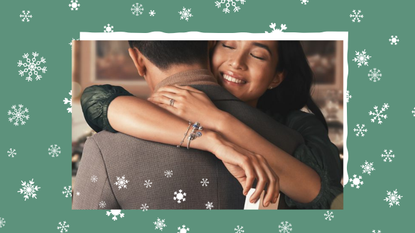 Pandora Cyber Monday deals are amazing this year - with a whopping 20% off on most lines.
Following on from Pandora Black Friday deals, we don't want you to miss out on this one. The discount applies to most of their most popular lines, including the Star Wars and Disney collaborations as well as their famous Pandora Signature collections.
The Pandora Cyber Monday deals means you can get your hands on timeless and classic jewellery for less. And, the Pandora Cyber Monday sale makes it that bit more buy-able. The well-loved jewellery brand is offering fantastic money-saving discounts across their most popular products, from charms and bracelets to earrings and rings. And we don't want you to miss out!
Pandora Cyber Monday deals in the UK
Charms: Bag a bargain with up to £35 off charms Bracelets: Save 20% on all stunning sterling-silver bracelets Rings: Wow those you love thanks to 20% discount Earrings: Bag 20% off hoops, studs and party earrings Necklaces: All necklaces and chains 20% off save NOW! Christmas buys: Save on snowflakes, stars, candy canes and more
Christmas is coming, there. We said it.
And what better thing to be investing in on Cyber Monday than jewellery? Especially ahead of the Christmas period. And, especially as Christmas parties are firmly back on our agenda. It's time to get our sparkle on for less.
Best Pandora Cyber Monday Star Wars deals
Best Pandora Cyber Monday deals 2021
Best Pandora gift sets
What can we expect in the Pandora Cyber Monday sales?
Site-wide 20% off most of their jewellery lines. Pandora has done Cyber Monday sales in the past and they're not unlike their Black Friday offerings. Like most brands, it tends to be an extension of the deals rather than anything new.
Cyber Monday is the first Monday after Black Friday and in 2021, it falls on November 29. Traditionally Cyber Monday was when online retailers took over. Where buyers would move their shopping from in-store shopping to their digital platforms - though maybe not so much anymore.
How many charms can I wear on my Pandora bracelet?
Good news, you can wear between 17 to 22 charms on your Pandora charm bracelet. Though, this depends on the size of the charms you choose, your bracelet length, and how you like the fit of your bracelet. Some like it snug to their wrist, while others prefer a more shaggy chic style with some space between band and wrist.
Buying Pandora charms is a huge go-to every Christmas. There may be some beginners that are just getting into the Pandora charm bracelet hobby and it can be overwhelming. There are hundreds of charms to choose from of various types. And Pandora don't make choosing these charms easy.
The brand offers a huge variety of charms; there are double dangling, ones with gemstones, two-tone ones with silver threader and gold dangle, ones with pearls, ones with cameos, etc. Before you get carried away, remember that a safety chain will take up the space of two charms.
Stephanie Lowe is Family Editor at GoodTo covering all things parenting, pregnancy and more. She has over 13 years' experience as a digital journalist with a wealth of knowledge and experience when it comes to all things family and lifestyle. Stephanie lives in Kent with her husband and son, Ted. With his love of choo-choos, Hey Duggee and finger painting he keeps her on her toes.