Is Black Friday really worth it, and how much can you actually save?
Many parents love a good bargain, but is Black Friday really worth it, does it have the best discounts or would you be better off waiting for the January sales?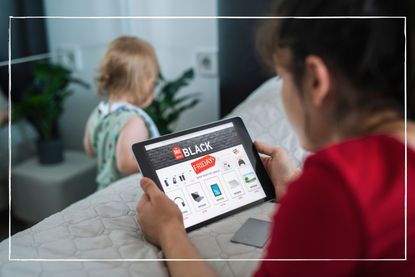 (Image credit: Getty Images)
Families wondering whether Black Friday is worth it are likely weighing up two key points - are the discounts going to be big enough and are the products being discounted the ones they want to buy.
We've been scouring the early sales to find the brilliant Black Friday toy deals and offers on the best perfumes. But if you know when Black Friday ends, you'll know there's not long to shop when it rolls around - so the time pressure is on.
Black Friday is arguably the biggest shopping day of the year, and a great opportunity to bag some serious discounts. Brits are set to spend a whopping £3 billion over Black Friday and Cyber Monday, with the average person spending £113, according to research by Finder.com. So if you're going to be spending upwards of £100, even on discounted products, it's important you still get value for money.
And, frankly, anyone who has shopped in a sale before knows that there are some real gems to be found, and some real duds to be avoided. So is Black Friday/Cyber Monday actually worth it?
Quick links to Black Friday weekend sales
If you haven't got time to scour the sales, don't worry, we've done it for you. We've found the deals that offer the best value so you don't waste your money on a dud deal:
Is Black Friday weekend worth it?
There's no doubt that there are thousands of discounts up for grabs over Black Friday and Cyber Monday, but whether they are worth it comes down to one mantra - a discount is only a discount if you were planning to buy it anyway. If you weren't, then it's all spend, no save.
If you do see something on offer that you were planning to buy when it was full price, then to really make sure you get the best price, you need to shop around. Do a quick Google of the product name, and click on the shopping tab on the search results page. There you should find all the other retailers selling the same product and the current price tag. Click through to the retailers offering a decent price, and check to see if you'll have to pay any postage fee.
Once you have been on the website for a while, you might also see a little pop up window offering a percentage off if you sign up to their newsletter - a lot of the time this is exclusive to new customers, but it's a great way to get extra money off eligible purchases. You can always unsubscribe to the newsletter as soon as you have your discount.
Combine your online Black Friday shopping with using a cashback site to really maximise savings. When you sign up to one of these websites, and click through to a retailer's website from the cashback site, you can earn a little bit of money back whenever you buy something. You won't earn much on a single purchase, but if are doing a lot of shopping and use it whenever you shop online, then the rewards can add up.
Do you get the best deals on Black Friday?
Just because it's Black Friday, doesn't necessarily mean the discounts will be the best of the year. Many retailers slash their prices multiple times a year, especially towards the end of a season, so the discounts you can expect over Black Friday weekend will depend on numerous factors, including how long a product has been out and how popular it is.
If you're a fan of shopping with Amazon, it can be even harder to tell how good the discounts will be over Black Friday and Cyber Monday. Amazon operates a 'dynamic pricing' strategy, where its prices are automatically checked and adjusted thousands of times a day. These adjustments are again based on a range of factors, such as prices at other retailers and how well a product is selling, according to The European Business Review. This dynamic pricing algorithm means that some items will actually be at their cheapest price outside of a sale period, rather than on Prime Day or Black Friday.
But luckily there is a website that can help you check when it's the best time to buy something from Amazon. Use CamelCamelCamel to search for any product available on Amazon, and it will show you the price history of that product. You'll be able to see when it was at its lowest ever price, and you can compare that to the price you see over Black Friday and Cyber Monday.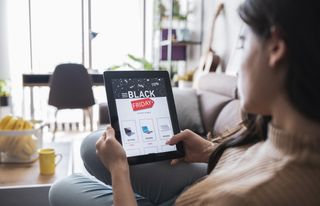 How much can you save over Black Friday and Cyber Monday?
How much you can save over Black Friday will depend on what you're buying and where you shop. Discounts can be from as little as 5% up to an impressive 70%, but retailers are likely to mix-up the products and discount levels that are offered throughout the sale period, so it's important to do your research so you can act quickly when you spot a bargain. You'll usually find the biggest discounts on big ticket items like TVs and laptops, but any money off anything you were planning to buy full price is worth it.
Some retailers, like Asos, might choose instead to offer a blanket discount across everything on the whole site for a limited time. As Cyber Monday rolls around, you might even find extra discounts are applied to clearance and end of season stock as retailers will want to make room in their warehouses for new items that they will sell at full price.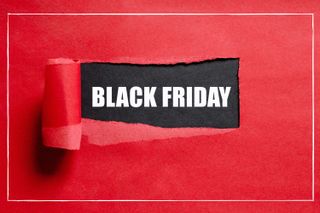 What's the downside of Black Friday?
It can be hard to escape the hype of retailers wanting to persuade you to buy
It can encourage frivolous spending, which can stretch families beyond their means
For those who are paid on the last working day of the month, Black Friday takes place before payday
Smaller, independent business can struggle as they can't compete with the discounts offered by larger retailers
Sometimes, you'll actually get a better price if you wait until after Black Friday to buy
Impulse buying could lead to the hassle of product returns and refunds, or even sending products to landfill.
But there are some definite pros to being a savvy shopper over Black Friday and Cyber Monday:
Opportunity to bag bargains in the lead up to Christmas
Lots of retailers get in on the discounting action
Lots of bargains available online, so you can shop from the comfort of your own home at a time that suits you, even if it's in the middle of the night and you're a new parent up for a night feed
Are January sales as good as Black Friday?
While January used to be a great time to bag a bargain, in recent years it's paled a bit in comparison to the mighty Black Friday. The fact that Black Friday weekend occurs before Christmas and offers the opportunity to bag savings at a particularly expensive time of year adds to it's appeal.
But while Black Friday and Cyber Monday are perhaps more popular, are the deals better if you wait until January? Let's take this example of a great Christmas present idea - Apple AirPods (2nd generation) that are available on Amazon. In November 2022, they were priced at about £119. But by January, they had gone up to £129, according to CamelCamelCamel.
Similarly, the Amazon Fire 7 Kids Tablet was about £62 over Black Friday 2022, but £110 in January. But interestingly, neither were it's best ever price. It's lowest ever price was in early April 2023, when it was a bargainous £59.99, a price that was matched over the Prime Big Deal Days sale that took place in early October 2023.
To make sure you're spending wisely, even when Black Friday is over, we've reviewed hundreds of products and rounded up the best buys on everything from best perfumes of all time to the best cot mattresses.
Parenting advice, hot topics, best buys and family finance tips delivered straight to your inbox.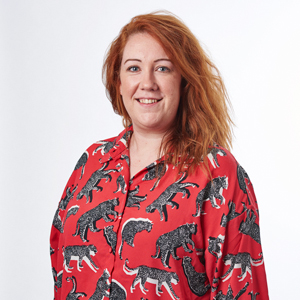 Sarah is Goodto.com's Money Editor, covering various aspects of family finance - everything from energy price cap, cost of living payments and food prices to major sales, money saving tips and how to get more for less. A writer, journalist and editor with more than 15 years' experience, Sarah is allergic to confusing jargon and hates money-saving hacks that don't actually save you money. As well as putting a spotlight on the money news that will actually impact your family life, Sarah is also the Goodto team's guru on how to tell a good deal from a dud and the best way to dodge price hikes. When not writing about money, or picking the brains of leading personal finance experts, Sarah can be found hanging out with her rockstar dog Pepsi, getting opinionated about a movie or learning British Sign Language.