'Teaching kids how to say no will keep them safe and ready them for the world' says expert, here's how
Teaching kids how to say no, to other kids and to adults, is a game changer in setting safe boundaries as they grow up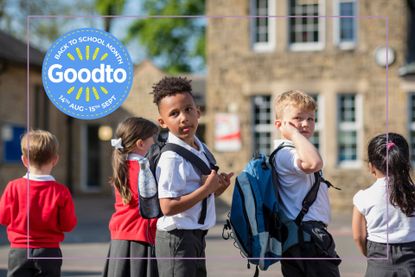 (Image credit: Getty Images)
Goodto Newsletter
Parenting advice, hot topics, best buys and family finance tips delivered straight to your inbox.
Thank you for signing up to GoodTo. You will receive a verification email shortly.
There was a problem. Please refresh the page and try again.
Michelle Elman, author of How to Say No, shares her experiences, advice, and tips for encouraging children to know their voice is important and how to say no when they mean no.
We know that being a parent is a constant, an 'always on' job from the tangible like shopping for best school shoes to the intangible like readying your child for back-to-school season. And one of the biggest parts of readying children for school and well, the world, is teaching them to find and use their own voice. It really is their best and most valuable tool.
Learning when and how to say no in the most effective way can be one of the most important skills to teach your little one. You just have to remind yourself they will practice this skill where they feel safest first, with you - their grown-ups. So we invited Michelle Elman to share her words and advice on teaching children how to say no.
Teaching children how to say no
"When I was younger, I was definitely raised in the 'seen and not heard' generation and while that probably led to easier parenting, it doesn't actually equip the child to not only use their voice and know when to speak up, but also it leads to children being confused about what their needs are.
"How many times were you told to hug someone who made you feel uncomfortable or even to eat food that you hated because it was rude to leave it on the plate? All of this teaches us to detach from our bodies and that's where our emotions live!"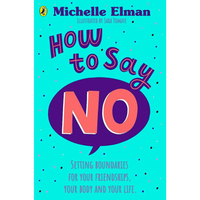 How to say no by Michelle Elman | £10.96, Amazon
A book for your preteen and teen, aimed at ages 10+ helping them navigate the world around them. Teaching, and showing them that their voice matters, that their NO is important and deserves to be heard.
"If we aren't aware of how we feel or have been taught to suppress that, then how are supposed to be able to communicate that to others? Of course, there are times when we need children to listen but an important learning curve of boundaries is that, if you want people to respect yours, then you have to respect other people's boundaries too."
Michelle continued, "A lot of people think that teaching kids to have boundaries means they get to have their way all the time but actually, it's much more like the real world. You deserve to be listened to and also other people have feelings as well and you need to listen to other people. Just like in adulthood, you can't always meet someone's needs but you can make sure they are heard, listened to, and feel respected.
"For example, if your child would like to lock their bedroom door, you could say 'I understand you want your privacy and that as you are getting older, your privacy is becoming more important to you. I totally get that and I also value my privacy. As a rule in the house, and for your safety, we don't lock doors because if something happens, we wouldn't be able to get in but we want to respect your privacy so if you close your door, we will make sure to knock before we enter and if we knock and you say we aren't allowed in, that's OK too but I might ask you to come out of your room if I need to speak to you about something important.
"We also have to respect other people's boundaries so what that means is if your brother closes his door, you can't enter without his permission either."
"Another way you can help your child feel empowered is to sit down as a family and have a discussion about what rules they would like in the house so they can be a part of the decision-making process, and feel that their voice is important. This doesn't have to be about big things all the time either. Sometimes it can be as mundane as 'should we swap our supermarkets?' and the whole family gets a say, if they want a say. It's not about the content you're discussing, it's about your kid feeling heard in the discussion.
"All these tools are going to be vital in adulthood and even though saying 'because I told you so' might make life easier initially, long term it squashes their curiosity and we want to foster that and encourage a home environment where they feel safe and comfortable to ask questions. This means that when they become adults and someone does something questionable, they feel confident enough and assertive to be able to voice their disagreement and stand up for their morals and values.
---
How to Say No by Michelle Elman, out now (Puffin)
---
We have curated an epic amount of helpful Back to School content, from creating your own back to school traditions to all the things parents are looking forward to about their kids going back to school. We've also got a back to school shopping guide and a round-up of the best back to school jokes if we don't laugh, eh?
Parenting advice, hot topics, best buys and family finance tips delivered straight to your inbox.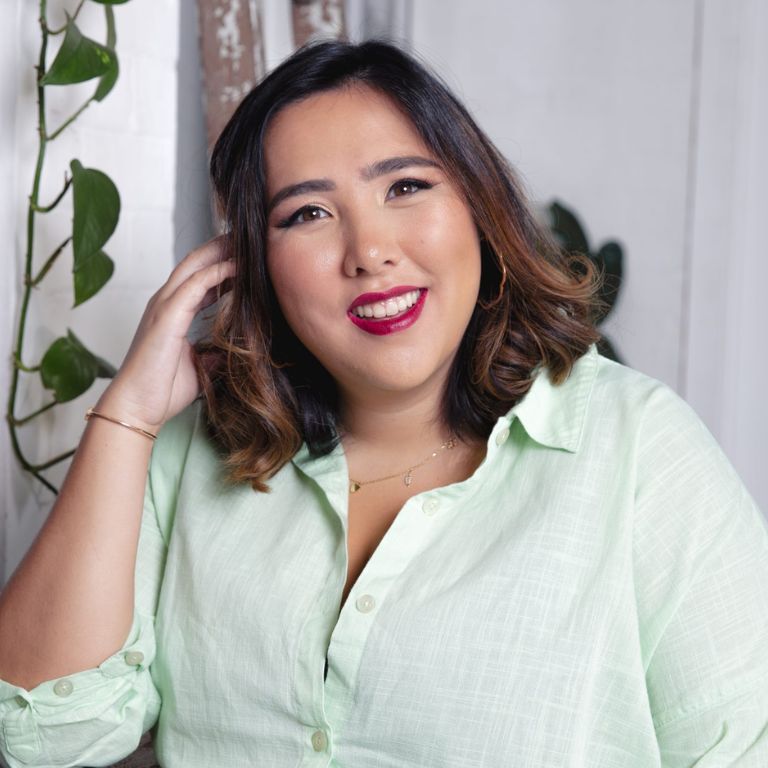 Author and accredited life coach
Michelle Elman is a five-board accredited life coach, broadcaster, and public speaker. Named as one of the most inspirational women in the UK, Michelle quickly established herself as the Queen of Boundaries. Michelle is author of How To Say No and also the author of adult titles including, The Selfish Romantic and The Joy Of Being Selfish.