The best party bag filler ideas for kids
Party bags. Love 'em or hate 'em, party bags getting more competitive by the minute. Here are some ideas for party bag fillers that won't break the bank, but might last for more than five minutes without being binned.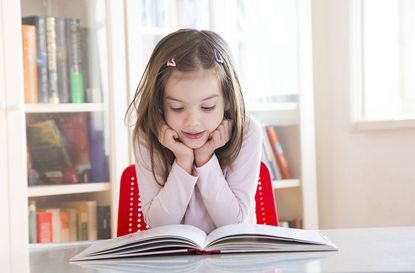 (Image credit: Getty Images/Westend61)
Party bags. Love 'em or hate 'em, party bags getting more competitive by the minute. Here are some party bag filler ideas that won't break the bank, but might last for more than five minutes without being binned.
Whether you're a pound shop dash party bag maker or the painstaking, handcrafted kind, one thing that most mums and dads can all agree on is that party bag filler ideas are usually... well, a bit rubbish.
Of course, you always appreciate the effort so-and-so's parents have made, and the plastic toys and sweets full of E-numbers are beloved by children of all ages. However, they're also equally loathed by most adults, mainly because most classic party bag fillers get broken or binned within the week.
Back in our day, there was nothing wrong with a slice of cake and a balloon, but the kids of today have far higher expectations of the polythene sleeve of treats. So we got to thinking, wouldn't it be nice to have some party bag filler ideas that the recipient can keep and enjoy for a little longer, without feeling like they're missing out on the usual bells and whistles (oh god, the whistles... )?
From story books to cups and straws and even one very special present that they can grow themselves, here are 16 cheap party bag filler ideas that won't break the bank, but might last for more than five minutes, and that the kids will think are brilliant too.
And don't forget to share this with all of the parents in the playground - the collective sigh of relief will be audible, trust us!
Party bag filler ideas: Story books
Books work for any theme of party, and you can find affordable, but still shelf-worthy options for all ages.
The Book People have some really great packages where you can buy books in bulk, so while on the surface they might seem more expensive than your usual party bag filler, the cost per child often works out less than you would think (sometimes as little as 50p per book).
Pair them with a bag of gummy 'bookworms' and you've got a very respectable package!
Party bag filler ideas: Water bombs
Perfect to give away to party-goers during a summer celebration. Youngsters will have lots of fun filling them and throwing them around in the garden - although hopefully not at you.
Party bag filler ideas: Colouring books
Colouring books can be picked up pretty cheaply at discount stores like The Works or B&M Bargains, or even pound stores if you shop around.
A book and a small set of pencils will generally cost under £1 per child if you're buying for a crowd - tie them together with a ribbon and label each set with the child's name to hand out as they leave.
(Don't want to miss out on the colouring action? Check out our round up of the best colouring books for adults - we're sure the kids won't mind if you pinch their pencils... )
Party bag filler ideas: Plant pots and seeds
Pick up some cheap mini plant pots and packets of seeds (IKEA, B&Q and your local supermarket are all good bets for affordable options), and put the packets in the pots to present them to your guests.
Plants make lovely favours for summer parties, and they're the gift that keeps on giving. Kids can plant and water the seeds with their family, and then be reminded of the fun they had at your child's party every time they see them grow.
Plus, mum and dad are much more likely to display these on the shelf that a set of clackers or a water snake...
Party bag filler ideas: Mini games
Another pound store bargain find, kids will pass many hours playing these games, and the only time they'll need to be thrown away is if the pieces go missing.
You could go for nostalgic options from your childhood like marbles or jacks, or give travel-sized versions of more familiar games like Connect Four or Snakes and Ladders.
Party bag filler ideas: Cuddly toys
Yes, we know they've got enough of them already, but this is a really sweet idea that'll cost you far less than a Build-A-Bear.
Buy a selection of cuddly animals (from supermarkets, they're usually as little as £1, and not bad quality either) and tie paper collars around their necks. As each child leaves, ask them to name their new 'pet' and write the name on the tag, before sending the stuffed toy off to its new home.
This is particularly apt if you've had an animal safari as your kids' party entertainment...
Party bag filler ideas: Sports equipment
If you've done an activity like football, basketball or even a game of Frisbee during the party, let each child take the equipment they've been playing with home (be honest, do you really need 24 mini footballs?!)
Kids will love continuing the fun long after the celebration ends, and parents will love that you've given them a practical gift that encourages them to get up and run around - win win!
Party bag filler ideas: Cups and straws
In a similar move, let each child pick a cup and straw (plastic curly whirly straws are the biggest hit, in our experience) and tell them to keep hold of it until the end of the party, when they'll be allowed to take it with them.
This works really well if you're doing a themed party - give pirate cups with a bag of chocolate coins, for instance, or princess cups with a little tiara.
Party bag filler ideas: Hair clips
Youngsters love hair accessories. Whether it's sparkly hair clips or a glittery hair slide, these can be bought cheaply in bulk online and will be a big hit with your guests.
Party bag filler ideas: Bubble sword
Bubbles are a classic party bag filler, but bubble swords take it to the next level, and they're so impressive they can be given as a standalone present with no need for a bag at all!
Bought in bulk, they work out remarkably cost effective per head, and we've yet to meet a kid (or big kid - looking at you, better halves) that didn't go nuts for them...
Party bag filler ideas: Craft kits
Getting kids to sit still and concentrate on an activity during the party probably isn't the most practical idea, but craft kits make for a really lovely take-home gift. They're also ideal for parents to stash away for rainy Sundays, if the little ones can resist tearing into the box straight away.
Just be sure to choose kits that are the appropriate spectrum for your age group, and shop around for the best deal. Websites like The Works have 'make your own' kits for £1.
Party bag filler ideas: Baking kit
You can do a baking party bag on as big or small scale as you like. A little bag of cookie cutters is a cute gift, but you can upscale with child-sized aprons, wooden spoons, or jars full of ingredients, if you wish.
Don't forget - if you're going to be handing out anything the kids will need to cook themselves, check with parents before the party to avoid any allergy issues.
Party bag filler ideas: Face paints
If facepaints have been a big hit as your party entertainment, what better idea than to carry on the creativity at home?
To bulk out the bag, include a couple of brushes or sponges, and some (free) printables with ideas for different designs. Take a peek at our face painting ideas for kids if you're in need of inspiration.
Party bag filler ideas: Lucky dip
There are two ways of doing a lucky dip party bag. The first is minesweeping your local discount store, wrapping up the required number of gifts per guest, and sticking them all into a bin bag with loads of tissue paper and streamers for each child to 'dip' into.
The second, even easier option, is bulk buying those pre-sealed surprise bags you probably remember from your childhood, and handing these out at the door. They've got every party bag filler you'd usually include, and you don't even have to find the sellotape - low maintenance mamas, we've got your back.
Party bag filler ideas: Create your own t-shirt
This can be played as a game at the party. Buy plain white t-shirts in various sizes and fabric pens and encourage the children to be as creative as they like in their designs. They can then take their fashionable creations home in their party bag.
Party bag filler ideas: Selection boxes
Not adverse to handing out a sweet treat, but can't be bothered with divvying up the big bags of mini sweets?
If your child is having a party around Christmas time, get each child a selection box and distribute these in lieu of party bags - they'll be so thrilled to receive five chocolate bars at once they won't even notice the absence of the usual toys.
This is especially good in January, when the selection boxes are often reduced to less than half price!
Jessica Dady is Food Editor at Goodto.com and has over 10 years of experience as a digital editor, specialising in all things food, recipes, and SEO. From the best food hampers to cookbooks, from the best cake stands to kitchen appliances, Jessica has a wealth of knowledge when it comes to must-have food products. A passionate baker, she spends some of her time creating celebration cakes for friends and family including her two lucky children.