ENDS TODAY The White Company Black Friday sale 2022 - save up to £60 on best-sellers
The White Company Black Friday sale promises 20% off best-sellers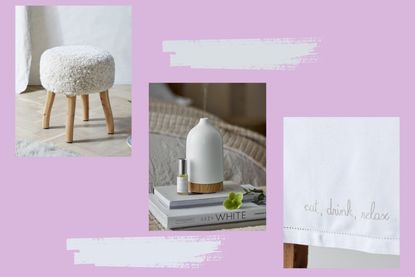 (Image credit: The White Company)
The White Company Black Friday sale is sharing some huge savings, but be sure to move fast as stock is selling out.
If you still haven't finished off your Christmas shopping, now is the perfect time to stock up on gifts and festive decor, from classic Advent calendars to luxury artificial Christmas trees to decorate with stylish baubles and not forgetting wreaths - The White Company has it all, and discounted for a limited time.
In 2021 shoppers throughout the UK took advantage of the 20% discount on their entire range including their kids clothes, chic bedding, and posh candles. While The White Company do have end-of-stock sales throughout the year, the Black Friday sale also known at the White Weekend event is usually the best chance to bag in-season items at a bargain price.
High Street favourite The White Company prides itself on it's own alternative to 'Black Friday', which they call 'The White Weekend' which in previous years has launched on the Thursday before Black Friday and offers discount on a wide range using the code: MAGIC20.
---
The White Company Black Friday sale 2022
Save 20% on these best-selling categories using the code: MAGIC20
---
The White Company Cyber Monday sale - Our top picks
Remember: Check out the ongoing White Company sale as well as the 'White Weekend' sale. The luxury brand often runs an end-of-season sale with even more money off in tandem with their White Event. It's been known, in previous sales for savings as much as 70% off out-of-season clothing, a whopper of a saving, even by Black Friday standards.
---
Will there be White Company Cyber Monday sale?
As a rule they don't tend to go in for a 'Cyber Monday' sale, it's usually the case that they will include all their discounts into their 'White Weekend' sale which as mentioned, is set to run until the end of the Monday (28 November).
Worth noting that, while Cyber Monday used to be recognised as the online discount day, as Black Friday has evolved it now sees both online and in store savings – so there won't usually be many particular discounts held back for Monday. So, if you spy a good deal on Black Frida then it's best make it yours.
---
When is Black Friday 2022?
This year Black Friday (opens in new tab) is on 25th November. Black Friday always falls on the day after the Thanksgiving celebrations in the USA, which is the fourth Thursday in November. But, what was once a US-only event has evolved into a global event, with most brands and retailers offering deals and money off.
When is Cyber Monday 2022?
Cyber Monday is the online-only version of Black Friday, and it's on 28th November. It's the first Monday after Black Friday and it caps off a weekend of price cuts. It's always worth checking out as retailers usually save last-minute offers for this.
Related features: