Aldi is launching a Christmas Dinner Wellington with a whole Christmas dinner inside
Yes, even the bread sauce!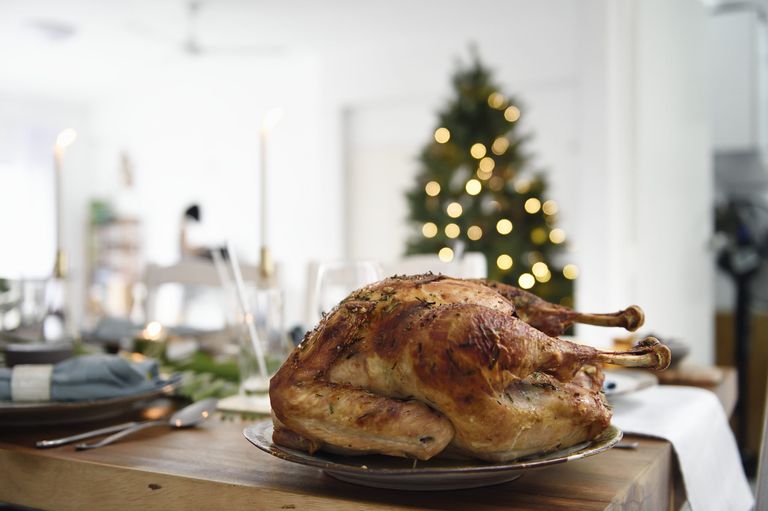 Aldi are launching a Christmas Dinner Wellington complete with turkey, sprouts, bacon, stuffing and bread sauce!
If you thought that Aldi had taken its Christmas-food-game to its highest peak with the launch of foot-long pigs in blankets (opens in new tab) – you were mistaken. Shoppers adore the German supermarket for its cheap booze (opens in new tab) including award-winning wines (opens in new tab), gins (opens in new tab), and Champagne (opens in new tab) and they've also got some fantastic toys to offer for this Christmas. (opens in new tab)
When it comes to quality and value, Aldi pride themselves on only offering the best, which is why we are particularly excited by the launch of its Christmas Dinner Wellington. Encased in the golden puff pastry are layers of succulent turkey, sprouts, stuffing, bacon and bread sauce. It weighs 800g and costs just £6.99!
Read more: Aldi's Wine Advent Calendar goes on sale soon, check out our other alternative advent calendars too… (opens in new tab)
Credit: Aldi
It's designed to be shared, though we would happily try to tuck into this as if it were the ultimate Christmas pasty…
Perhaps the best thing about the Christmas Dinner Wellington is that it is cook from frozen! So you can stock up on a few and when you don't feel like cooking a full roast for the family you can whip this out instead.
When serving the Christmas Dinner Wellington, treat it as you would a beef wellington (opens in new tab) or pie and serve with more veggies. You might want to try our recipes for roast potatoes, (opens in new tab) glazed carrots (opens in new tab) and sprouts (opens in new tab) (if you can get hold of any given the UK shortage!) (opens in new tab)
You could also slice it up and include it in any festive buffets your planning, it's an easy centrepiece that the whole family are sure to love.
Will you be heading out to get your hands on one (or ten) of these Christmas Dinner Wellingtons? What else is on your festive food shopping must-buy list? Head over to our Facebook page to share what you've got your eyes set on…
Jessica currently works as a Senior Food Writer at Future. She writes food and drink-related news stories and features, curates product pages, tests, and reviews equipment, and also develops recipes that she styles on food shoots. An enthusiastic, self-taught cook Jess adores eating out and sharing great food and drink with friends and family. She has completed the Level 1 Associate course at the Academy of Cheese and is continually building on her knowledge of beers, wines, and spirits.