"I can assure you that I will be telling everybody at every opportunity that I won Celebrity MasterChef"
Exclusive interview with 2023 Celebrity MasterChef winner, Welsh opera singer and Go.Compare favourite, Wynne Evans...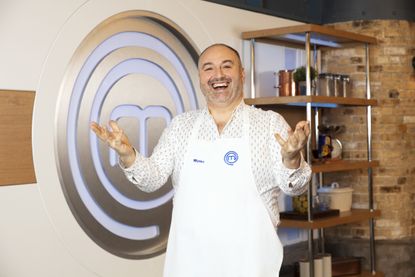 (Image credit: BBC)
Goodto Newsletter
Parenting advice, hot topics, best buys and family finance tips delivered straight to your inbox.
Thank you for signing up to GoodTo. You will receive a verification email shortly.
There was a problem. Please refresh the page and try again.
Celebrity MasterChef 2023 winner Wynne Evans talks all things cooking, family, and Campbell soup.
You probably know him as the Go.Compare man, Gio Compario, who pops up on your TV or radio every now and then with that catchy jingle, but there is more to Wynne Evans than meets the eye. From singing to radio broadcasting to acting, and now the Celebrity MasterChef winner of 2023, this Welsh opera singer is undoubtedly a man of many talents.
Wowing judges, John Torode and Gregg Wallace, throughout the latest BBC series with an array of mouthwatering dishes, we caught up with broadcaster Wynne Evans to find out what really makes a Celebrity MasterChef winner, what his children think of his trophy and iconic apron, and what tips and tricks he has up his sleeves for us busy parents out there.
What inspired you to do Celebrity MasterChef? Have you always been a passionate cook?
"I've always wanted to cook and I've always loved cooking. When I was young - being a boy - my mum was so obsessed with us turning into rugby fanatics but me and my brother took cooking lessons instead. I was about 8 years old when I started cooking.
"When I was older, I moved to London to music college and lived above the old Spitalfields market with my brother. We had access to fresh daily fruit and veg which we cooked with - we were living like kings and it was brilliant. Food has always been a massive part of my life - cooking with my brother, and now cooking with my son."
What did you enjoy most and least about competing in Celebrity MasterChef?
"It wasn't so much about the competition, it wasn't so prevalent and you didn't feel like you were in a cooking competition most of the time. The comradery was really good and I don't know if it comes across in the series but by the end, we were all helping each other and it was really nice - a really great atmosphere to work in and cook in.
"The only thing I'm slightly anxious about after doing the show is that cooking is my favourite hobby and sometimes, like singing, singing was my hobby and then it became my job and when it becomes your job you can lose your enjoyment for it sometimes and I hope I won't lose my enjoyment for cooking because, by the end of MasterChef, I was so tired of cooking - I don't think I cooked for about three weeks after the show… I was exhausted!"
What does your family think of your win and your cooking?
"It's me and the two children at home, and now no one can criticise my cooking. The trophy is going to take pride of place in the kitchen, and I'm going to wear the apron every day. I'm going to live off the back of winning Celebrity MasterChef for about the next 15 years. The kids can't quite believe it - especially some of the things I made on the show they were like, 'Where did you learn to do that?' or 'You've never made that for us'.
"I can assure you that I will be telling everybody at every opportunity that I won Celebrity MasterChef - I'm going to tell everybody and I'm not going to be shy about it. All my colleagues at Go.Compare will know."
What was it like cooking in the MasterChef kitchen?
"Cooking in the MasterChef kitchen was actually really hard because all of the hobs are induction and I just don't do induction. Every time I picked up a pan to flip the ingredients the hob turned off and it was really quite difficult to get used to. And when the induction hob gets wet it turns off - honestly, I was swearing at the hob a lot of the time."
What is your favourite meal to cook at home and your go-to ingredients?
"I really love cooking a steak and I love putting dishes together with some fresh pasta and roasted tomatoes - the acidities, all the sweet flavours and just taking time to cook which is what I love to do.
"In terms of ingredients, stuff I've got in the cupboards, I've got lots of different types of oil like chilli oil, soy. I've always got fresh veg in the fridge and there is always tomatoes in there. Pasta in the cupboard - and loads of tins. I think it goes back to when I was a freelancer, I was so scared of being unemployed that I would always keep the cupboard full of tins. You can always cook something in my kitchen - it might not be what you want - but you can always put something together to make a nice meal."
Do you have any top tips for busy parents when cooking dinner?
"I love bulk cooking. A big cook on a Sunday then I put 'fakeaways' in the freezer so when you can't be bothered to cook, I can go to those. I can't resist a supermarket bargain either - BOGOFF, for example.
"I am also a big fan of a slow cooker as you can just chuck the stuff in the morning and when you get home later on, you've got a nice Bolognese or stew. My advice is to take time in your prep and then you should only have to do it once and it will last you the week."
What are your thoughts on cooking with kids - did you cook with your kids and let them help you in the kitchen?
"I cooked with my kids from a very early age and now they are both really decent cooks - the more you let them cook with you, the more they'll be interested in cooking. We started by watching loads of YouTube cooking videos together and then tried them out. When my son was about 12 he said I should get a Sous Vide machine to make a steak like Gordon Ramsay - that's how into cooking he was.
"We had fun cooking and we had big dinner parties just for ourselves. We would look at a posh menu online like The Ritz, or The Delaunay, and try and recreate the menus as you can easily find the recipes online. In lockdown, we did a thing called 'Posh Thursdays' where the kids or I would cook something that we wouldn't normally do and the kids were really proud of what they made.
"There are so many courses you can do online as well now like again in lockdown we did sushi making in Japan where we were in the house and the chef was teaching us all the way from Japan."
What is the memorable dish from your childhood?
"My mother was a pretty decent cook, my dad was a day-to-day cook but my mother was the showboat cook. One meal that stands out to me for all the wrong reasons is my mother's spaghetti Bolognese - 1 tin of Campbell soup, tomato soup, 1 tin of corned beef, pasta, and the cheese that smells like sick in a tube and that was her spaghetti Bolognese. Corned beef spaghetti Bolognese was one of my mother's specials."
If Wynne has inspired you to make some of his family favourites try our classic spaghetti Bolognese recipe (without the corned beef!). We also have a nifty guide on how to cook the perfect steak as well as how to cook pasta like a pro.
Parenting advice, hot topics, best buys and family finance tips delivered straight to your inbox.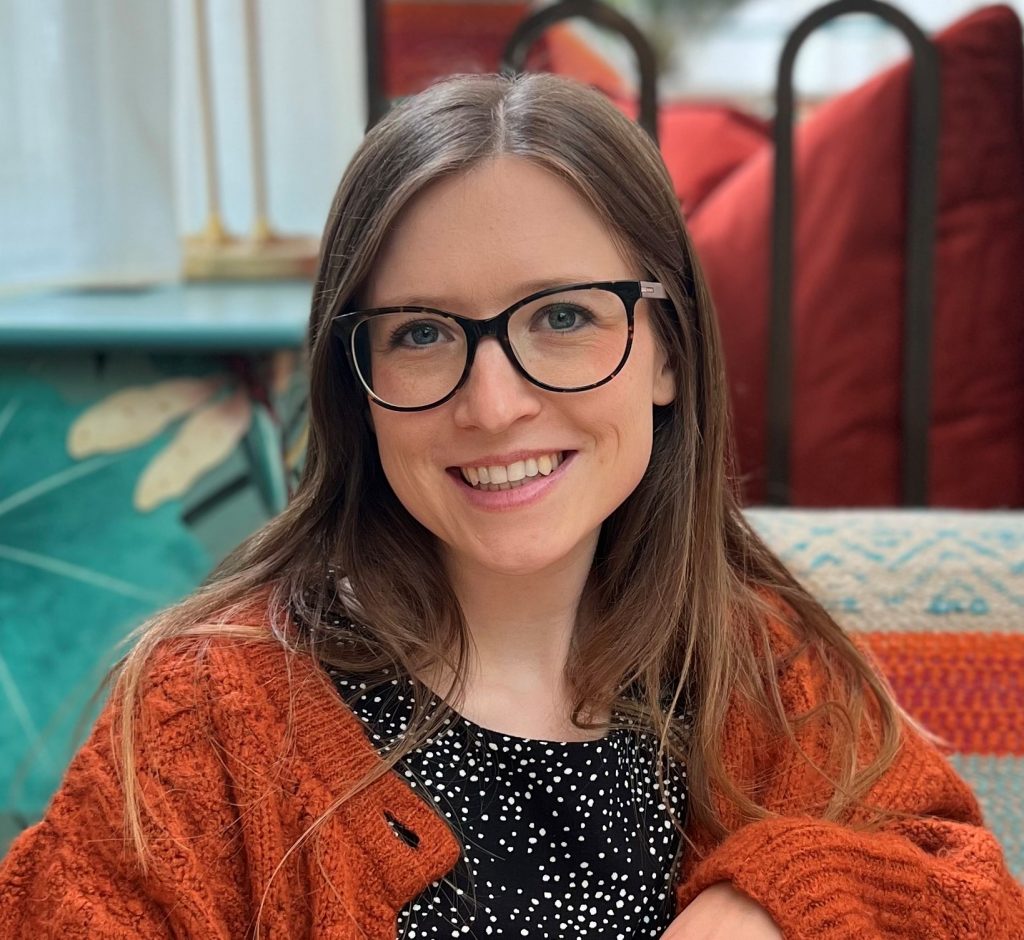 Jessica Dady is Food Editor at Goodto.com and has over 10 years of experience as a digital editor, specialising in all things food, recipes, and SEO. From the best food hampers to cookbooks, from the best cake stands to kitchen appliances, Jessica has a wealth of knowledge when it comes to must-have food products. A passionate baker, she spends some of her time creating celebration cakes for friends and family including her two lucky children.