We earn a commission for products purchased through some links in this article.
Some say we've gone mad, others say it's the work of a genius - meet the pancake hybrids that are about to change your life!


From panchiladas to panoffee pie, from panamisu to pantatin, we've seriously gone pancake mad this year and have an inkling that these pancake hybrids are going to be the talk of the night come Pancake Day. We took our basic pancake recipe and our American pancake recipe and turned them upside down. If you're looking for a new challenge or you fancy taking your pancake skills to the next level, it's time to roll up those sleeves and make one of these incredible pancake mash-ups…
Meet the panamisu
First up is this mouth-watering panamisu. This delicious hybrid brings the classic Italian dessert of tiramisu together with stacks of soft pancakes. Flavoured with a cheeky dash of Kahlua, this delicious dessert is definitely one for sharing…
Meet the pantatin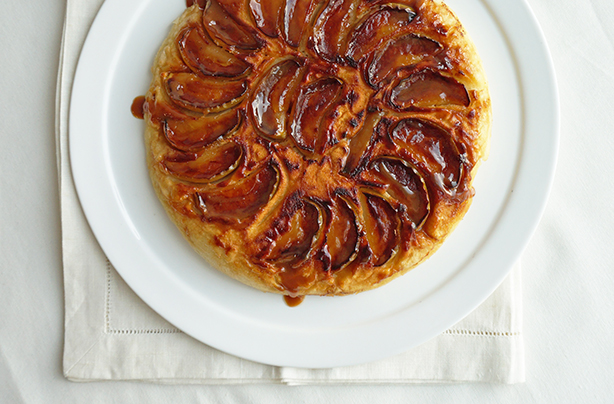 Another classic dessert with a twist, meet the pantatin. This mash-up combines apples with a caramel glaze, just like a tarte tatin but cooked in a thick pancake batter until you've got yourself one naughty but oh-so-nice dessert. A scoop of vanilla ice cream and ta-dah!
Meet the panchiladas
Can you guess what we've pulled together to make this savoury dish? Yes, you're right – it's pancakes and enchiladas. Seriously, swap those readymade tortillas for pancakes instead and you'll see what all the fuss is about. These are one of the hot favourites in the goodtoknow office and are definitely on the menu for Pancake Day dinner.
Meet the Queen of Pancakes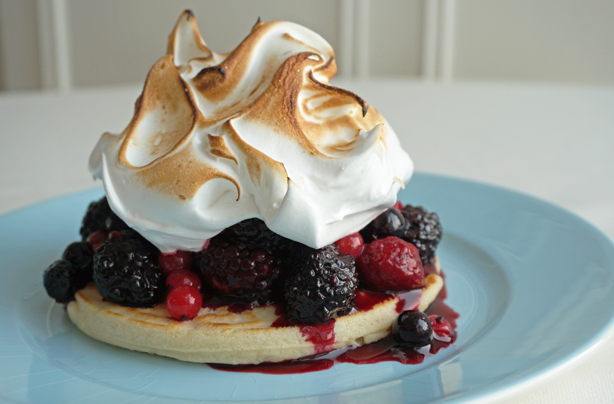 Get the recipe: Queen of Pancakes
We love traditional British dessert Queen of Puddings even more so now that we've given it a new lease of life thanks to our pancake obsession. This ridiculously delicious dessert is up there with the greats. Soft, rich berries and a gooey, marshmallow meringue topping – what more could you want?
Meet the panoffee pie
Roll up those sleeves, grab that fork and spoon and get tucked into this face planter. This mouth-watering stack is topped with… wait for it… whipped cream, maple roasted pecans, bananas, rich caramel sauce and a drizzle of chocolate sauce. It's a banoffee pie and pancake, baby!
Meet the schnitzcake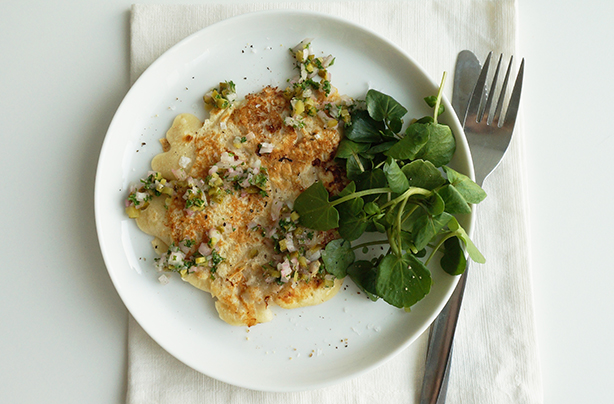 'Schnitzcake?', we hear you say. It might not sound all that but this Schnitzcake is a real mind boggler. Tender pork escallopes cooked in a light pancake coating served with chopped gherkins and banana shallots. We're completely and utterly in love and you will be soon once you take your first bite…