13 genius nail painting tricks every manicure lover needs to know
Ice water is your new best friend.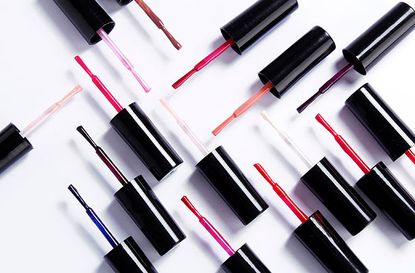 Love the look of salon polished nails but find them impossible to recreate at home?
We don't know about you, but every time we so much as open a bottle of Barry M's finest, we're a total mess of smudges and finger splodges, with nails that might actually look worse than when we started...
But no more! Because the internet, in all of its wisdom, has been sharing some clever hacks that will help even the most novice of nail painters get a professional look - and all without paying a fortune.
These tips are so simple and inexpensive that frankly, we can't believe we didn't think of some of them sooner. Crack out the Vaseline and fill up the ice tray - perfect nails, here you come!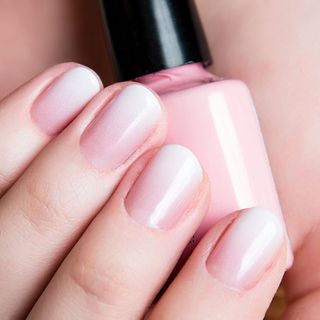 Contour your nails (yes, really)
Nail contouring is a hot new trend, giving the illusion of longer-looking nails.
All you need to do is swipe a straight line down the middle of your nail, about the width of the brush, and either leave the sides of the nail bare or paint them with a matte nude colour beforehand.
Master manicurist Jin Soon Choi is said to had thought up this nifty trick, as she told Cosmopolitan she's been doing it for years.
'This is something I used to do when I was young. When I was growing up, my friends and I wouldn't extend the colour to the sides of our nails to make our nails look more elongated.'
Genius!
Use a nail marker pen
https://www.facebook.com/ciatelondon/videos/10155275443678298/
Remember those school days spent colouring in your nails with the pink highlighter? Well now a nail varnish marker pen actually exists!
Ciaté London has just launched the marker pen, which lets you colour your nails with a few quick swipes and stops that excess nail varnish that always seems to end up around the outside of your nails. Painting your nails has never been so easy.
Buy a glass nail file
Lots of pro painters swear by glass files rather than a classic emery board, as they seal the keratin layers together at the edge of the nail. Your usual file, when used in both directions as most of us do, can shred these precious layers, leaving your nails more vulnerable to chips and peeling, so it's definitely worth the investment.
Never shake your polish
If you've got into the routine of shaking your polish before you use it, it's time to break that habit - fast! Shaking your polish can cause tiny air bubbles, which then set on your nails, leaving your paint job looking lumpy and uneven. Instead, roll the bottle between your hands.
Copy this technique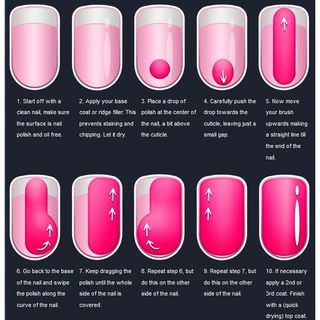 Image: Lacquerized If you struggle with colouring in the lines, so to speak, this simple three-point paint will keep your strokes neat and straight, resulting in a smarter looking finish.
Keep your polish layers thin
Applying a thick, gloopy layer of polish might seem like a quick solution, but it'll actually take forever to set and be much more prone to smudges. Instead, apply two or three thin layers of polish until you're satisfied with the coating - they'll dry much faster and wear better too.
Apply top coat to the end of the nail
First things first: if you're not using a top coat already, get a top coat - fast-dry options like Seche Vite or Essie's Good to Go are lifesavers when you're in a hurry. When you paint them on, running the brush around the exposed edge of the nail at the edge of your finger will seal the paint and help to prevent chips.
Try spray on nail varnish
Spray on nail varnishes have been designed so that you apply a quick colourless base coat to your nails and then can simply spray your selected colour on to your fingers. All you have to do is apply a layer of base coat to ensure the spray sticks to the nail – and not your hand!
http://www.facebook.com/goodtoknow.co.uk/videos/vb.166801005580/10156234930840581/?type=2&theater
Apply Vaseline around the nail to remove mistakes
Nobody's perfect, and at some point, you're going to get polish somewhere other than your nail. The most fuss-free way to remove it from your fingers is to apply a layer of Vaseline to the area around the nailbed before you start - it creates a barrier that prevents spills from sticking, meaning that you can wipe away the excess in seconds.
Set your nails in ice water
Once your nails have air-dried for a few minutes, dunk them into a bowl of ice cold water (add a few cubes for good measure, if you like). This clever trick sets the nails almost instantly, leaving you free to go about your business without spreading your fingers into claws and wincing at everything within a five-foot radius.
Stick on a plaster for a perfect tip
French Manicure fans, this one's for you... To master a neat 'tip', wrap a plaster around a finger that's already painted with a set base coat. Paint the exposed end of the nail and peel the plaster off in the direction of your cuticle - et voila.
Use a shower sponge for a simple fishnet design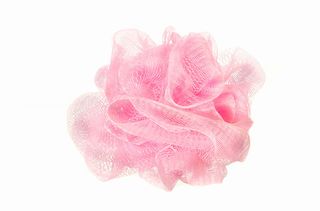 Want to go for something a little more advanced? Use a shower puff - you know, the ones that look like a scrunched up ball of netting like this little fellow - to create a clever fishnet design. Lay it over your nail, paint, and remove. You'll be amazed how professional it looks!
Rub on whitening toothpaste to remove stains
Dark polish looks great, but can be a nightmare to get off. According to some nail-savvy experts, buffing whitening toothpaste into any leftovers will shift the stain. Who knew?
Dab on glitter polish
Whether it's Christmas or, like us, you're a magpie who loves sparkle all year round, perfecting your glitter technique is just as important as getting a base colour correct. It turns out that the trick is to dab the glitter, rather than paint it, as this gives a better distribution of the flakes.
Parenting advice, hot topics, best buys and family finance tips delivered straight to your inbox.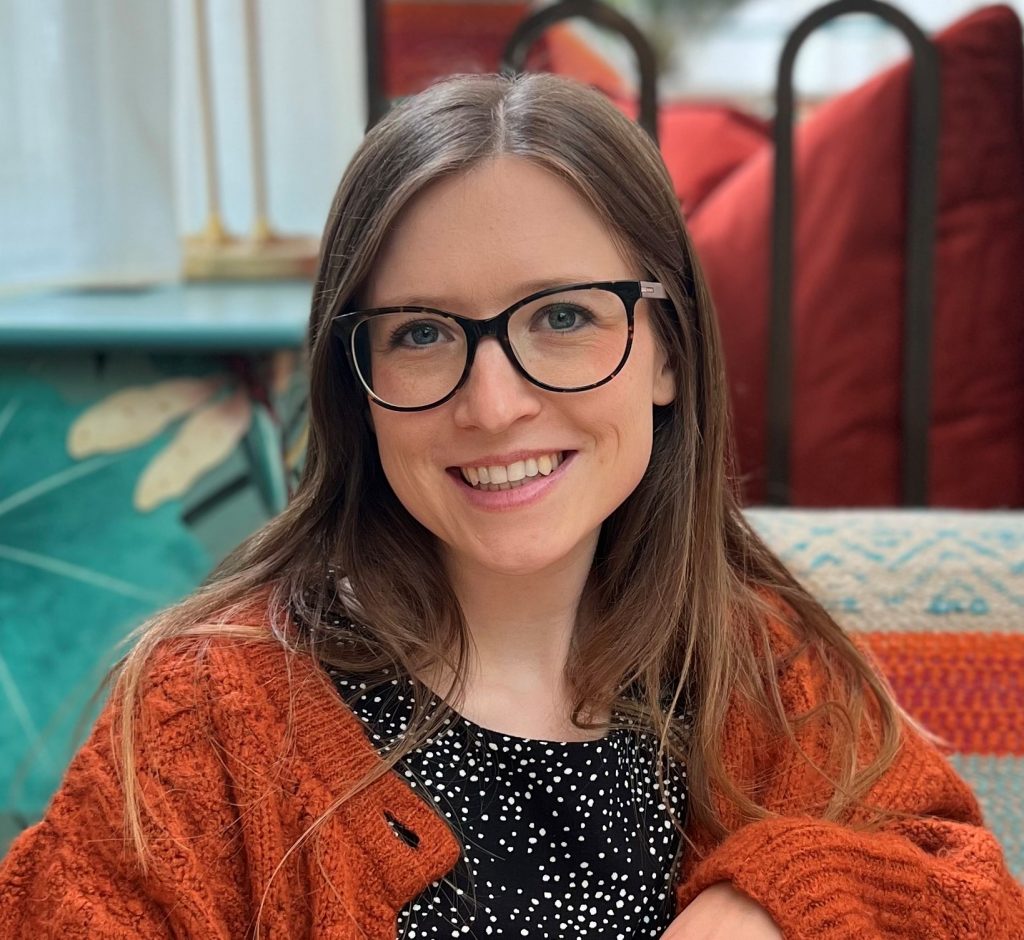 Jessica Dady is Food Editor at GoodTo and has over 11 years of experience as a digital editor, specialising in all things food, recipes, and SEO. From the must-buy seasonal food hampers and advent calendars for Christmas to the family-friendly air fryers that'll make dinner time a breeze, Jessica loves trying and testing various food products to find the best of the best for the busy parents among us. Over the years of working with GoodTo, Jessica has had the privilege of working alongside Future's Test Kitchen to create how-to videos exclusively for GoodtoEat - as well as writing, testing, and shooting her own recipes. When she's not embracing the great outdoors with her family at the weekends, Jessica enjoys baking up a storm in the kitchen with her favourite bakes being chocolate chip cookies, cupcakes, and a tray of gooey chocolate brownies.