Where are Elizabeth Haysom and Jens Soering now?
Where are Elizabeth Haysom and Jens Soering now? Everything we know about the partners in crime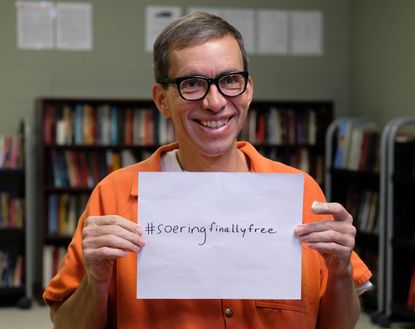 (Image credit: Getty Images)
There's nothing like the complexities of a true crime documentary to get people talking, and the latest release, Till Murder Do Us Part, has viewers wondering where are Elizabeth Haysom and Jens Soering now?
Other series that have raised similar questions includes Channel 5's Maxine, with people wanting to know where Ian Huntley is now, as well as the location of Northern Ireland killer Colin Howell of The Secret.
Now, another criminal double act is making headlines for their heinous murders in 1985. Both Elizabeth and Jens were accused of brutally murdering her parents, were both caught lying and changing their stories on the stand, and given lengthy prison sentences. If you're wondering what to watch in November, true crime fans will want to add this documentary to their list.
Let's dig into where Elizabeth Haysom and Jens Soering are now.
Where are Elizabeth Haysom and Jens Soering now?
In 2019, Elizabeth Haysom and Jens Soering were ordered to return to their home countries, Canada and Germany, to comply with their parole conditions.
Elizabeth served a 32-year sentence for her involvement in the murders of her parents, Nancy and Derek Haysom, in 1985.
The Canadian native was convicted of being an accessory to the murders of her parents and sentenced to 90 years in prison. Elizabeth was paroled in November 2019 – meaning she was released from prison before her full sentence was complete – and deported back to Canada.
What is Elizabeth Haysom doing today?
It's unknown what Elizabeth Haysom is doing today as she remains out of the public eye and chooses not to make comments to the press.
The last publicly-known information of her whereabouts was in 2020, when she was deported back to her home country of Canada.
What happened to Jens Soering?
Jens Soering, Elizabeth's then-boyfriend, initially confessed to the double murder, but later retracted it, claiming he waited in a hotel while she killed Nancy and Derek.
Jens was extradited to the United States in 1990 and tried for two counts of first degree murder. The judge sentenced him to two consecutive life sentences, and after 14 rejections, was also granted parole in 2019.
The son of a German diplomat, Jens was released from prison after serving 33 years in a prison in Virginia. After he was freed, he arrived back in Germany and said it was "the best day of his life".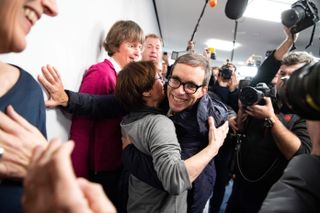 Sky News reported that Jens said: "I have a lot of wonderful friends in America, a lot of them police officers.
"And that's the only reason I'm here – because so many came forward and investigated this case and found out the truth and they let me go.
"After 33 years, six months and 25 days, to finally, finally be back in Germany – it's so great".
Jens protests his innocence to this day, and the new Netflix four-part documentary – which includes an interview with Jens – tries to uncover the truth of what really happened.
The Netflix synopsis reads: Did Jens Soering murder his girlfriend's parents in 1985 – or was she the killer? This docuseries digs into questions that still swirl around the case.
For more true crime news, you might be interested in The Devil on Trial and ask where is Arne Cheyenne Johnson now? BBC's The Reckoning resulted in some viewers wondering where Ray Teret is now, friend of the notorious Jimmy Savile.
Parenting advice, hot topics, best buys and family finance tips delivered straight to your inbox.
Daniella is a qualified journalist specialising in fitness, nutrition and women's health. She has written for a number of consumer titles including Health & Wellbeing, Stylist, Wo