Britney Spears admits 'I was no longer keeping them safe inside my body' as she opens up on 'perinatal depression' for the first time
The mum-of-two talks openly about her motherhood experiences in her new book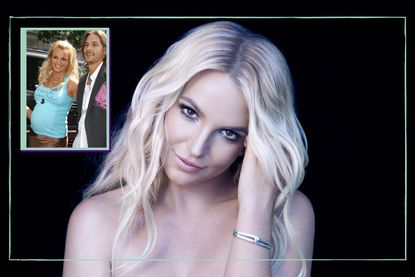 (Image credit: Getty Images)
Britney Spears recalls the moment she knew she was suffering from 'perinatal depression' as she heartbreakingly admits 'I was no longer keeping them safe inside my own body' as she battled to adapt to motherhood in the public eye.
Every mother goes through matrescence - the process of becoming a mother - and it has a profound impact on who they are as a person. This along with postnatal depression makes life hard for new mums following the birth of a child, and some new mums - and dads - experience Postpartum psychosis and that's without having all the pressures that come with being a celebrity.
The American singer, shot to fame as an 11-year-old presenter on The Mickey Mouse Club before becoming an international pop icon. just five years later when her debut single...Baby One More Time hit number one in every country it was released.
During the height of her fame, in 2004 Britney married American dancer Kevin Federline and she claimed that he helped her "escape everything that was hard" in her life.
She gushed, "From the moment I saw him, there was a connection between us - something that made me feel like I could escape everything that was hard in my life." Shortly after the wedding, she spoke of her excitement at becoming a first-time mum. At the time she said, "I can see myself as a mom. Next year, at 23, I am so there."
She gave birth to son Sean Preston on September 14, 2005 - just four days after their first wedding anniversary. A year later, she gave birth to their second son Jayden on September 12, 2006.
As a new mum, she was spotted driving with her son Sean, who was six months old at the time, sitting on her lap. The lack of a baby car seat brought her heavy criticism. At the time she said, "I can't go anywhere without someone judging me. I did it with my dad. I'd sit on his lap when he drove. We're country."
But unbeknownst to fans, behind the headlines, Britney was struggling with depression. Speaking about her parenting challenges, in her new book The Woman in Me published by Simon & Schuster, which she dedicates to her sons Sean, 18, and Jayden, 17, Britney admits, "I got a little depressed once I was no longer keeping them safe inside my body. They seemed so vulnerable out in the world of jockeying paparazzi and tabloids."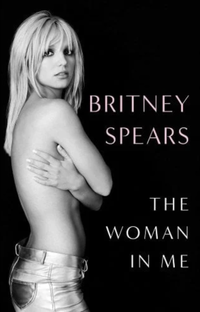 Britney Spears The Woman in Me was £25, Now £23.75 |Bookshop.org
A brave and astonishingly moving story about freedom, fame, motherhood, survival, faith, and hope. The Woman in Me reveals for the first time her incredible journey - and the strength at the core of one of the greatest performers in pop music history.
Written with remarkable candor and humor, Spears' groundbreaking book illuminates the enduring power of music and love - and the importance of a woman telling her own story, on her own terms, at last.
And it was affecting her parenting choices. She wrote, "I began to suspect that I was a bit overprotective when I wouldn't let my mom hold Jayden for the first two months... Honestly, as a new mother, it was as if some part of me became the baby."
Just eight weeks after the birth of their second son, Britney filed for divorce from Kevin, citing "irreconcilable differences" and agreed to share joint custody of their sons and started co-parenting. But Kevin was given full custody of their sons in 2007 by an LA court, following Britney's public breakdown.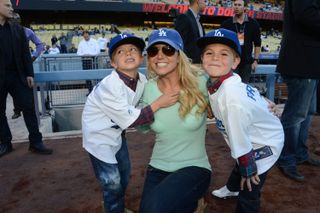 Britney addresses the moment it all came to a head, having admitted in her new book, that she was in "the throes of severe postpartum depression" and dealing with "abandonment by my husband, the torture of being separated from my two babies, the death of my adored aunt Sandra, and the constant drumbeat of pressure from paparazzi."
And a year later, it's reported her visitation rights were suspended after locking herself in a room with her youngest son, Jayden.
Britney's father intervened in 2008 and petitioned a court to place his daughter under a temporary conservatorship, and this became permanent in October of that year.
This was removed 13 years later, with the legal agreement that controlled both her personal life and finances being lifted in November 2021.
Britney noted in her memoir, "Because I played by the rules. I was reunited with my boys."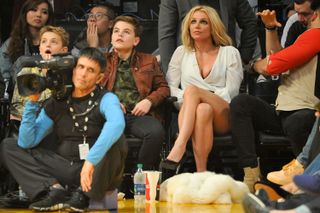 Britney, whose high profile relationships include Justin Timberlake, her former agent Jason Trawick, and most recently Sam Asghari until they split in August 2023.
In her new book, Britney addresses her relationships and her motherhood and says she hopes her story might help other mums who may be suffering,
"Unfortunately, there wasn't the same conversation about mental health back then that there is now. I hope any new mothers reading this who are having a hard time will get help early... I now know that I was displaying just about every symptom of perinatal depression: sadness, anxiety, fatigue."
Britney Spears' memoir The Woman in Me is on sale now.