Celebrity Race Across the World cast: Who is taking part in the spin-off show?
A celebrity version is just what fans have been waiting for!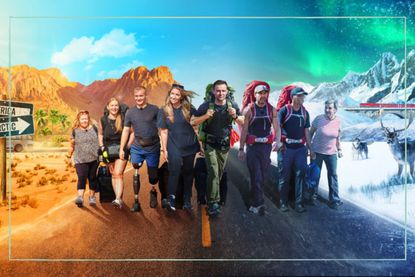 (Image credit: BBC/Studio Lambert Ltd/Pete Dadds/Future)
Goodto Newsletter
Parenting advice, hot topics, best buys and family finance tips delivered straight to your inbox.
Thank you for signing up to GoodTo. You will receive a verification email shortly.
There was a problem. Please refresh the page and try again.
Celebrity Race Across the World cast: We reveal which celebs are set to take part in the spin-off of the popular show, in what will be one of their biggest challenges to date.
Hot on the heels of Race Across the World series 3, we've finally got the celebrity version we've all been waiting for. The spin-off of the popular BBC series will see celebrity pairs start in Marrakech, making their way to their final destination in Tromsø, Norway. Taking in 24 countries and over 10,000 km, this celebrity iteration will see TV personalities and their racing partners dash to a finish line without the use of air travel, mod-cons, and the luxuries they are used to.
Instead, hard graft and ingenuity will need to be engaged, when the credit cards and internet access are stripped away, and the journey completed with limited means. As with previous Race Across the World winners, the road to victory will offer a unique insight into the celebrities and their travelling companions - buckle up for one amazing ride.
Celebrity Race Across the World cast
Alex Beresford and his dad, Noel
ITV Evening News weather presenter Alex Beresford, will be taking part in the show with his dad, Noel. Alex said taking part in the challenge presented a fantastic opportunity to do something completely different. "Neither of us have ever backpacked, so it's a new experience," he said, adding "And you're getting to see everything at ground level, so it's completely different to just flying over – getting to immerse yourself in different cultures and communities."
Noel was also up for the adventure, being of the opinion "I'm into exploring new things, so this seemed like a good opportunity to see all the different cultures and how other people live and see how we get on, because we haven't spent a lot of time together over the last year and a half."
Billy Monger and his sister, Bonny
24-year-old Billy Monger is a British racing driver who now largely works as a commentator and pundit. His career was interrupted in 2017, when he was involved in a collision at Donington Park where he lost both legs - one was amputated below, and the other above the knee as a result of the incident. Billy was awarded the BBC Sports Personality of the Year Helen Rollason Award in 2018, for outstanding achievement in the face of adversity.
Speaking about competing in the series tactically, Billy said "We've been sat in our hotel room going through what languages we know and what could be useful, little tactics we think we could use, so we're getting competitive." He added "We've come up with all these elaborate plans and then we're going to end up in the complete wrong direction to what we think we will and what we've planned will be completely useless!"
Sister Bonny is worried about working out how all the different modes of transport work. "I don't know whether there's a train network or a rail network here or what the buses are like, so it's going to be figuring all that out and getting to grips with what the travel is like here," she mused, concluding "As soon as we get our head around that I think we'll be able to get on with it a bit more, but it's going be the slow start, I think."
Harry Judd and his mum, Emma
McFly drummer Harry Judd is set to make his second foray into reality TV, having previously won Strictly back in 2011. His musician wife Izzy, and three small children will be at home cheering him on, as he competes in Celebrity Race Across the World with his mum, Emma.
Speaking of leaving his family behind, Harry said "I've got three young children, so you can imagine me trying to pitch to my wife that I'm going off travelling for a month! I never travelled when I was younger, I travelled with the band, but I never properly did backpacking, and I always wanted to, and I think the same applies for my mum, she always wanted to but started a family when she was 22."
Sharing her excitement at the prospect of taking part, Emma asserted she couldn't wait to spend some quality time with her son, and find the adventurous side she never got to explore while raising her family. "Harry left home at 17, totally unexpected and it totally blew me away," she said, adding "So, we just haven't had time together on our own. He's got his lovely family, lovely wife, so it's always with other people, so precious time together with my son – what's not to like?"
Melanie Blatt and her mum, Helene
Melanie Blatt is best known as a founding member of the girl group All Saints. As part of the popular nineties group, she experienced them rack up five UK number-one singles, two multi-platinum albums and become the recipients of two BRIT Awards. Mel spent some time as a solo artists, before becoming a judge of The X Factor NZ. Last year, she made the finals of Celebrity Masterchef, just missing out to eventual winner, Lisa Snowdon. Mel will no doubt be hunting for victory, in her race to get to the Norwegian finish line.
Speaking of the strengths her mum will bring to the challenge, Mel said "We're open minded and really up for it! Mum also is French, so she speaks French, plus Spanish and English – just about! So, she's good with languages, and she's good with geography, well… better than I am!"
Of what she's expecting from the experience, Helene was of the opinion "Our relationship is good, but to be together, we've never done that just the two of us. So, I think that's the main thing, to do something that's just us!" She later added "There's not much you can do to prepare anyway because we don't know where we're going, and we don't know how much money we'll have to spend so you can't prepare really!"
Celebrity Race Across the World 2023 release date
Celebrity Race Across the World begins on September 13 at 9pm, and will be on BBC iPlayer once aired.
Announcing the start date, the Race Across the World Instagram account wrote "Race Across The World is back... with a twist! Four celebs – partnered with a loved one – go head-to-head on an epic race from Africa to the Arctic. Watch #CelebrityRaceAcrossTheWorld on #iPlayer from 13 Sept."
There was a flurry of excitement at the news, however, some fans weren't sure what to make of a celebrity version of the beloved series. One commented on the picture "I loved Race Across the World with regular people with no agenda but to win. Who are these celebrities and partners anyway? Bring back the 'common people'!"
Another agreed, adding "I'm really looking forward to this, but not thrilled that it's "celebs" I love the existing concept normal, every day people doing extraordinary things."
How many episodes of Celebrity Race Across the World will there be?
There will be 6 episodes of Celebrity Race Across the World altogether. This is fewer than the regular series, which usually features 9 episodes.
Hilariously summing up what to expect from the series, Joel Golby from the Guardian said "None of it, to me, looks even a little bit fun. Every coach looks hot and uncomfortable and normally has a baby crying on it. Every train station seems to be staffed with deliberately unhelpful people, who don't speak their language and they don't speak theirs back. They cannot use credit cards so have to use cash for everything, which in 2023 is obviously deeply inconvenient."
However, poking fun at Harry Judd and his cathedral addicted mum, he lamented how addictive the entire show is, despite the above. He concluded "What really makes Race Across The World is that it captures something so tangible but so rarely seen on screen: a particular texture of rubbish holiday, wearing a vest and some cargo shorts and peeling yourself off a coach seat to hop out by a dusty roadside and have a half-argument with the person who gave you life. No we can't have an ice-cream, if you feel sick then stop reading, oh do we have to go up those stairs?, I think it's up those stairs. I will, of course, be watching every second."
for more cast reveals, we've taken a look at the stars of Channel 5 crime drama The Inheritance, and where you've seen them before. Netflix's Painkiller cast is a stellar line up, but some looked very different to how they look in real life. The Sex Education cast has been mixed up for the fourth and final outing of the hit comedy drama.
Parenting advice, hot topics, best buys and family finance tips delivered straight to your inbox.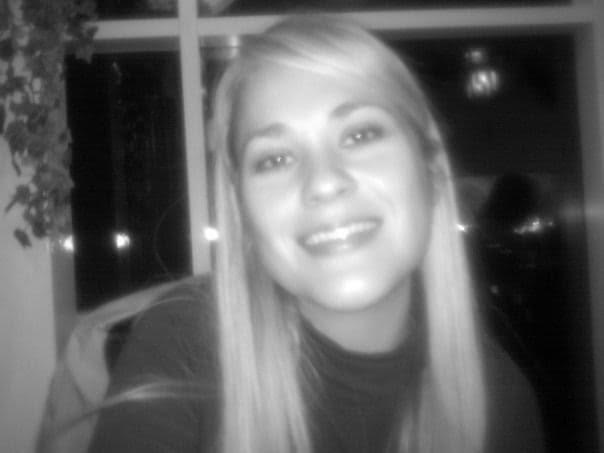 Lucy is a multi-award nominated writer and blogger with six years' experience writing about entertainment, parenting and family life. Lucy has contributed content to PopSugar and moms.com. In the last three years, she has transformed her passion for streaming countless hours of television into specialising in entertainment writing. There is now nothing she loves more than watching the best shows on television and telling you why you should watch them.