Meet the Time season 2 cast: Who stars in the prison drama?
The excellent prison drama is back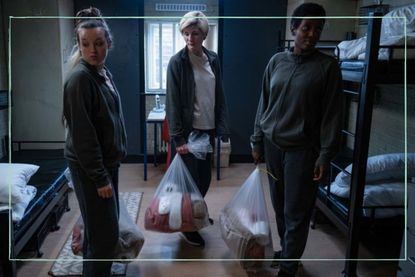 (Image credit: BBC/Sally Mais/Future)
Meet the cast of Time season 2: The excellent prison drama is back for a second outing, and some people are wondering who is in the cast and what they've appeared in before.
It's hard to forget Sean Bean's heart breaking turn as the guilt-ridden and newly imprisoned Mark Cobden, in the first series of Time. There was also the remarkable Stephen Graham as prison officer Eric McNally, a man trying to do his best for those he's in charge of, while protecting his own incarcerated son at all costs. Now Time season 2 is here, with an entirely new cast and storyline.
As with other anthology series including The White Lotus, Time's second series follows three very different inmates portraying life inside a women's prison. As they arrive at Carlingford Prison on the same day to do their time, Orla, Abi, and Kelsey are thrown together to deal with the ongoing threat of violence for the incarcerated. But who are the show's leading actors, and where have you seen them before? Read on to find out.
Time season 2 cast
1. Jodie Whittaker as Orla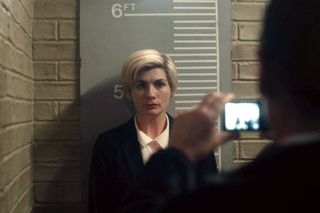 Jodie Whittaker stars as Orla, a single mother-of-three who finds herself in prison for "fiddling the leccy" during the cost of living crisis. Whittaker was already an acclaimed actress before really shooting to fame as the first ever female Doctor Who. Before this, she had high-profile roles in Broadchurch, Attack The Block, St Trinian's, and Black Mirror.
She became the thirteenth incarnation of The Doctor in 2017, taking over from Peter Capaldi in the 2017 Christmas special. Whittaker's first full series as The Doctor was for series 11, which premiered in October 2018. She stepped down from the role in 2022, with Sex Education's Ncuti Gatwa taking the helm.
2. Tamara Lawrance as Abi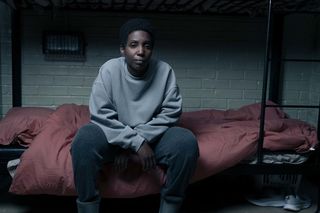 Tamara Lawrance stars as Abi, a woman serving a life sentence. Having transferred from another prison, the inmates at Abi's previous place of incarceration turned on her when they found out the nature of her crime - she's careful to keep it a secret now she has a fresh start.
Lawrance has appeared in theatre throughout her career, with roles in Ma Rainey's Black Bottom, Unreachable, Twelfth Night, and The Tell-Tale Heart. Television audiences might recognise her from her role as Prince Harry's girlfriend in the BBC TV film King Charles III, and as Miss July in the BBC adaptation of Andrea Levy's novel The Long Song.
The actress has also appeared in biographical drama The Silent Twins, about twin sisters June and Jennifer Gibbons, who were institutionalized at Broadmoor Hospital. The film depicted the true events surrounding June and Jennifer, identical twins who only communicated with each other, becoming completely catatonic when separated.
3. Bella Ramsey as Kelsey
Bella Ramsey's Kelsey, is a 19-year-old pregnant heroin addict. The multi-talented Ramsey shot to fame as the starring role of Mildred Hubble in The Worst Witch. Alongside this, they had a recurring role as Lyanna Mormont in Game of Thrones. Most audience members are sure to know Ramsey however, from the role of Ellie, in the epic The Last of Us.
They have also appeared in the Lena Dunham directed Catherine Called Birdy in the titular role, and as Jane in Becoming Elizabeth. Ramsey can also sing and play the guitar, occasionally sharing videos of themselves doing so, to social media.
4. Siobhan Finneran as Marie-Louise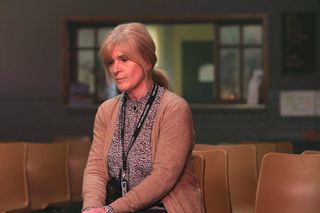 As one of the only returning cast members, Siobhan Finneran is reprising her role as prison chaplain Marie-Louise. With Finneran's extensive television credits, it will be unlikely viewers haven't seen her somewhere before. Her most recent high-profile role was as Catherine Cawood's troubled sister Claire in Happy Valley. She is also currently appearing in the Jimmy Savile drama The Reckoning.
Finneran also had a two-year run in Downton Abbey, and portrayed real-life Detective Constable Christine Freeman in The Moorside, a dramatisation of the disappearance of Shannon Matthews. She had a recurring role in Cold Feet when it came back after a hiatus, and as Detective Sergeant Johanna Griffin in Netflix's The Stranger.
5. Faye McKeever as Tanya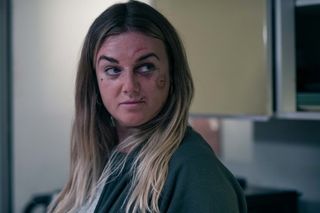 Faye McKeever has appeared steadily on television since her first major role as Marie, in Hollyoaks: In The City. She had a major role as Linda in Trollied, appearing in 65 episodes of the supermarket comedy. In 2017 she appeared alongside Siobhan Finneran in The Moorside, and as Claire in Little Boy Blue.
In 2020, McKeever had roles in Death in Paradise, and a major part as Jodie in The Responder. She is once again currently appearing alongside Siobhan Finneran, as Alison in The Reckoning.
6. Julie Graham as Lou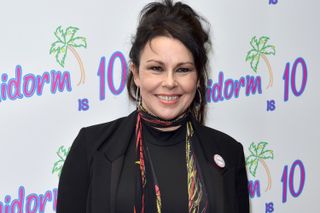 Julie Graham is another hugely recognisable actress, whose face has been popping up on television for decades. Going back to 2000–2003, Graham appeared in the popular drama At Home with the Braithwaites as Megan Hartnoll. A run on The Bill followed, along with the role of Mary Gilcrest in William and Mary.
Between 2011–2013 Graham portrayed Mandy Lewis in Being Eileen, and appeared in 7 episodes of The Bletchley Circle between 2012 - 2014. She has also appeared in Death in Paradise, Shetland, New Tricks, Benidorm, Doctor Who, Two Doors Down, and the 2023 hospital drama, Maternal.
The remaining Time cast members include:
Kayla Meikle (The Girl Before, The Capture) as Donna
Sophie Willan (Alma's Not Normal, The Circle) as Maeve
Alicia Forde (Waterloo Road, I Know A Place) as Sarah
Maimuna Memon (Sherwood, Unforgotten) as Tahani
Lisa Millett (Warren, Life on Mars) as Prison Officer Martin
Louise Lee (Exploits) as Prison Officer Carter
Michelle Butterly (Casualty, Minder) as Nurse Garvey
Karen Henthorn (Coronation Street, Shameless) as Orla's mum, Elizabeth
Nicholas Nunn (The Nevers, SAS: Rogue Heroes) as Kelsey's boyfriend, Adam
James Corrigan (This England, This is Going To Hurt) as Abi's ex-husband, Rob
Matilda Firth as Nancy, Orla's daughter
Brody Griffiths as Callum, Orla's son
Isaac Lancel-Watkinson as Kyle, Orla's son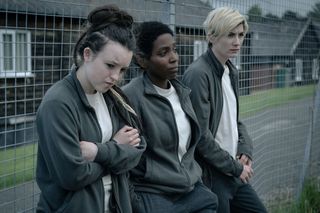 Where was Time season 2 filmed?
Time season 2 was filmed in Liverpool and parts of Wales. According to National World, confirmed filming locations in Liverpool include The Wirral, Halton, St Helens and Knowsley.
Although the first series was partially shot at HM Prison Shrewsbury, the crew decided not to return to the same location to film season 2. HM Prison Shrewsbury is former men's category B and C prison, that was decommissioned in 2013 - the crew could have dressed it differently to represent the new cast, storyline and aesthetic required for the new series, but decided against it.
It was reported by Radio Times that a purpose-built set was created for the new prison, with director Andrea Harkin confirming "We just couldn't find anything that we could film inside. And that was a challenge because I wanted it to feel real. I don't really like filming on sets, but we made it work, I think. We just tried to make it spacious enough to film in."
To create the right look, the team visited real women's prisons to get a feel for how to recreate one of their own. "They weren't anything like what I was expecting," Harkin said of the ones she looked around, adding "In my head I had a big old Victorian men's prison, that's what was in my head. And that building [in season one] was a character that was visual and filmic." She concluded "But I also knew, ideally, that it would be different and feel different, so it was a relief to go to the women's prisons and see how different they were."
Although filming locations in Wales haven't been revealed, the crew were hoping for rain to add to the gloomy atmosphere of the show. However, they were surprised to be met with a lot of sunshine on the days they chose to film in the country. "You'd think it wouldn't be a big ask to pray for cloud in Wales, we just wanted cloud and rain for it to be really atmospheric," Harkin said.
The director concluded "That's how it was when we recced it. It looked amazing. And then we just got four days of blistering sunshine, and we're trying to make this really grim prison drama. But it still has a great atmosphere."