17 of the best kids movies on Disney+ to watch as a family
These are our top pics for family movie nights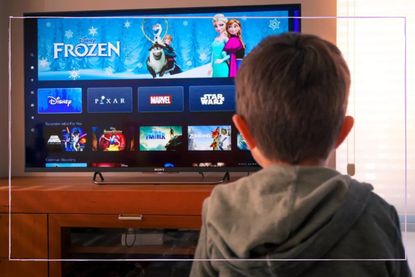 (Image credit: Getty Images)
Goodto Newsletter
Parenting advice, hot topics, best buys and family finance tips delivered straight to your inbox.
Thank you for signing up to GoodTo. You will receive a verification email shortly.
There was a problem. Please refresh the page and try again.
Keep the whole family entertained on movie nights and rainy days with this selection of the best kids movies on Disney+.
There are plenty of great kids films on Netflix, but when Disney+ arrived in the UK in 2020, over 50 million of us signed up for premium content from the creators of classics like The Aristocrats, The Many Adventures of Winnie the Pooh and Tarzan. Newer films such as Strange World as well as Pixar and Marvel flicks like Thor: Love and Thunder are also available, as are all Star Wars films and documentaries on National Geographic. So there's no chance you'll be running out of films to watch this weekend.
And while Disney films are some of the best for entertaining kids - thanks to both positive messages and creative story lines - many of them are just as fun for adults, making them perfect for family movie nights. All available to stream now, you can spend some quality time with you little one thanks to the best Disney films for kids, streaming now on Disney+.
The best kids movies on Disney+
1. Brave (2011)
Age rating: PG
Merida is the feisty daughter of Scottish King Fergus and Queen Elinor and a skilled archer, who wants to set her own path in life. She defies an age-old tradition and creates chaos in the kingdom. The heroine is helped by an eccentric witch who grants her a wish, so now Merida must discover the true meaning of courage and undo the wish's curse before it's too late.
This beautifully animated story, staring Julie Walters and Emma Thompson, about is about the strength of family bonds and the importance of courage. Your little ones are sure to be inspired in this tale of bravery and defiance in the face of difficult circumstances.
2. Ratatouille (2007)
Age rating: PG
Remi lives in the heart of Paris. He's always dreamed of finding his way into the famous kitchens of the most romantic city in the world and becoming a chef, but there's only one problem. He's a rat and they aren't too welcome in kitchens.
An empowering message for kids about following your dreams, striving and working for what you want in the face of doubt, with a little humour too - plus the animation makes the food look so good you're going to wish you were in Gusteau's restaurant yourself.
3. Toy Story (1995-2019)
Age rating: U
Join Woody, Buzz and the gang on their travels around Andy's bedroom in this series of four films from Pixar.
Teaching little ones about the values of friendship with memorable musical numbers like "You've got a friend in me", these films will bring laughter and maybe even a tear to your eye as the toys navigate their own destiny as Andy grows into an adult.
Better get watching the classic films as there's a Toy Story 5 in the pipeline.
4. Finding Nemo (2002)
Age rating: U
If you haven't seen Pixar's Finding Nemo before, we won't ruin the plot for you. But this colourful film set under the sea stars a whole host of lively characters like reformed sharks, enthusiastic turtles and even an overexcited pufferfish.
Fun for the whole family, follow Marlin in his search for his son and you'll soon be invested in the messages of never giving up hope and always striving for what you want - and, of course, Dory's famous motto: "Just keep swimming."
5. The Incredibles (2004)
Age rating: U
Another fantastic Pixar film, this is a tale of superheroes told in the best possible way. The Incredibles are just your standard family – there's Mr and Mrs Incredible, their daughter Violet, son Dash and baby, Jack Jack. Except the Incredibles have superpowers and when evil threatens their city, The Incredibles spring back into action.
In this story of good versus evil, the tale of doing the right thing and sticking together as a family rings true - even in the face of huge monster robots - and there's plenty of laughs to keep adults entertained too.
Watch The Incredibles on Disney+
6. The Many Adventures of Winnie the Pooh (1977)
Age rating: U
We know the stories of Christopher Robin and his best friend Pooh from the story books, but on Disney+ the empowering, positive messages of long-lasting friendship are told in a whole new way with a series of films.
Those available on Disney+ include: Christopher Robin, The Many Adventures Of Winnie The Pooh, Piglet's Big Movie, Pooh's Grand Adventure: The Search For Christopher Robin, Pooh's Heffalump Movie, The Tigger Movie, Winnie The Pooh,Winnie The Pooh: A Very Merry Pooh Year, Winnie The Pooh: Springtime With Roo.
Watch The Many Adventures of Winnie the Pooh on Disney+
7. Frozen (2013)
Age rating: PG
Frozen is a hugely popular film for kids (and adults!) of all ages. It's the story of fearless Anna, played by Kristen Bell, who joins forces with the friendly Kristoff and his reindeer sidekick to find her sister, the Snow Queen Elsa when their kingdom becomes trapped in a perpetual winter. It's an epic journey that leads the two heroes into encounters with mystical trolls, funny snowmen and blizzard conditions.
This entertaining musical from Disney, now streaming on Disney+ is not only filled with musical numbers you'll be singing for days afterwards, but is a tale of strong family bonds and never giving up hope when you want to achieve something.
8. Mulan (1998)
Age rating: U
Mulan takes her father's spot in the Chinese military, even though she is not allowed to serve as she is a girl. To save her ill father from battle, she impersonates a man and goes off to train. Accompanied by her trusty dragon, played by Eddie Murphy, Mulan uses her wits to help ward off an invasion.
In this captivating tale you kids will learn that family always comes first, you can do anything you set your mind to, be kind to everyone and you're much stronger than you might think.
9. Peter Pan (1989)
Age rating: U
Everyone knows the story of the boy who never grew up, the tale of Captain Hook and Tinkerbell, and you can enjoy it all over again on Disney+.
Joining together the familiar character of the Lost Boys, Wendy Darling and her brothers, Mr. Smee and more, Peter Pan is a tale of adventure that just proves we all need our mum sometimes.
10. The Aristocats (1970)
Age rating: U
This film follows the lives of felines in Paris. When Duchess, a high-class cat loses her home to a new owner, she is forced out onto the street and rescued by an alley-cat called Thomas O'Malley, who helps Duchess and her kittens return to their home.
Paired with a jazzy soundtrack that's sure to have the whole family singing along, this is one of the best films for kids on Disney+.
Watch The Aristocats on Disney+
11. Soul (2020)
Age rating: U
Soul is a feel-good film that is sure to move the whole family. Jamie Foxx stars as music teacher and aspiring jazz musician Joe Gardner, whose near-death experience lands him in 'The Great Before'. Here he meets soul 22 (Tiny Fey) who helps him reunite his soul and body to return to reality - but not before addressing some of life's big questions.
One of Disney-Pixar's newer releases, Soul won Best Animated Feature Film and Best Original Score at the 2020 Golden Globes, making it one of the best kids movies on Disney+.
12. Cars (2006)
Age rating: PG
This animated follows talented but arrogant racing car Lightning McQueen in his bid to win the Piston Cup, but an incident on his way to a final race sees him stranded in the rundown desert town of Radiator Springs.
Lightning eventually bonds with the other cars in Radiator Springs, learning how Radiator Springs was once a popular stop along U.S. Route 66 until it was bypassed with the construction of Interstate 40 - but his most important lesson is that friendship matters more than fame and success.
13. Monsters, Inc. (2000)
Age rating: U
In this classic Disney-Pixar film, the city of Monstropolis harnesses the screams of human children for energy, requiring 'scarers' to step into the human world while children are sleeping.
One evening after work, top-ranking scarer Sulley accidentally lets a human girl into their world and though chaos ensues, the monsters soon learn the power of laughter.
Watch Monsters, Inc. on Disney+
14. Moana (2016)
Age rating: PG
On the Polynesian island of Motunui, Moana decides to set out on a dangerous mission to save her people. Along her way she encounters demigod Maui, who helps her in her quest to store Te Fiti's heart.
Along with Moana's pet rooster, Heihei, the pair learn some important life lessons along the way.
15. Tangled (2010)
Age rating: PG
You probably don't need us to tell you how the story of Rapunzel goes, but this Disney version sees the addition of handsome thief Flynn Rider and his horse Maximus, as well Rapunzel's pet chameleon Pascal.
There's the addition of a beautifully animated sky lantern scene too, and the overarching theme that sometimes dreams do come true.
16. Up (2009)
Age rating: U
Another infamous Disney-Pixar film, this one's a real tear-jerker. Retired and stubborn Carl is threatened with being moved to an assisted living facility, when he decides to embark on his dream journey by turning his house into a makeshift airship using helium balloon.
He unwittingly takes eight-year-old wilderness explorer Russell with him, and the pair embark on an inspiring journey that teaches them both that you're never too old to follow your dreams.
17. Coco (2017)
Age rating: PG
Set on the Day of the Dead, in the fictional Mexican town of Santa Cecilia, budding musician Miguel discovers he can interact with his visiting dead relatives after he steals a famous guitar.
After he heads to the Land of the Dead, it becomes a race against time to lift the curse on him, or he will be stuck there forever.
Video of the Week
Parenting advice, hot topics, best buys and family finance tips delivered straight to your inbox.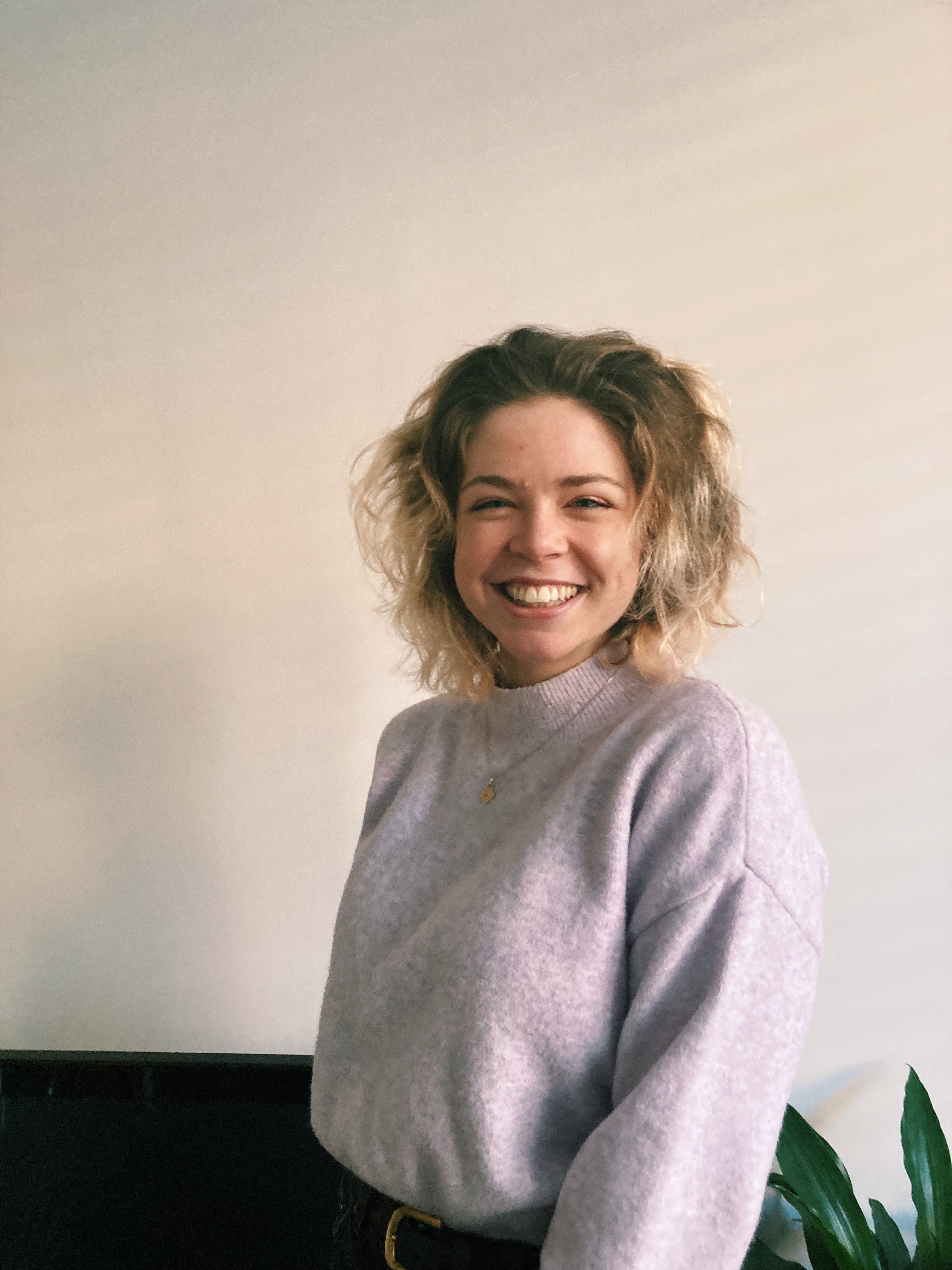 Grace Walsh is a Features Writer for Goodto.com, covering breaking news health stories during the Covid-19 pandemic as well as lifestyle and entertainment topics. She has worked in media since graduating from the University of Warwick in 2019 with a degree in Classical Civilisation and a year spent abroad in Italy. It was here that Grace caught the bug for journalism, after becoming involved in the university's student newspaper and radio station.