How to watch The Girl Who Escaped: The Kara Robinson Story in the UK
The thriller premiered in the US on February 11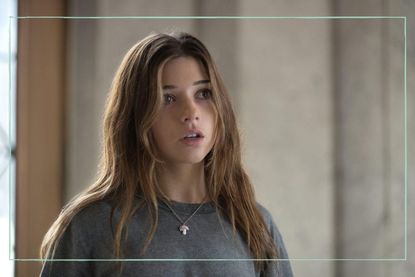 (Image credit: Alamy / Lifetime Television)
The thriller has got audiences in the US talking, so it's no surprise many want to know how to watch The Girl Who Escaped: The Kara Robinson Story in the UK.
The popularity of true crime movies is showing no signs of waning, and just like fans wanted to know is The Good Nurse a true story (opens in new tab) after it landed on Netflix - as well as questions prompted by Dahmer, like how did Jeffrey Dahmer get caught (opens in new tab) and how he died (opens in new tab) - there's another film that has viewers intrigued by the true story behind it.
The Girl Who Escaped: The Kara Robinson Story was first released on US platform Lifetime on Saturday 11 February and is available to stream online in the country. It's become a hit with American audiences, so it's no surprise that true crime fans are now asking how they can watch The Girl Who Escaped in the UK.
How to watch The Girl Who Escaped: The Kara Robinson Story in the UK
The Girl Who Escaped isn't available on any major steaming platforms, but you can watch it in the UK by using a virtual private network (VPN), which allows you to access channels available outside the UK.
We've tested all of the biggest VPN providers and we rate ExpressVPN as number one amongst competitors. It guarantees fast connections from anywhere and can unlock all the relevant streaming services. Sign up on the ExpressVPN website (opens in new tab) and get three months free when you buy a year subscription.
The Girl Who Escaped is also available to watch in the US on Cable channel Primetime at 6pm (Eastern Time) on Saturday 18 February and on the Lifetime streaming service and DirectTV - both of which are only accessible in the US but can be accessed from the UK using a VPN.
What is The Girl Who escaped about?
The Girl Who Escaped centres around titular character Kara Robinson, who was abducted by a serial killer but managed to escape and help the police hunt her attacker down.
The film's synopsis reads: "While in her best friend's front yard, 15-year-old Kara Robinson was approached by a man who put a gun to her neck and forced her into his car. He would go on to take Kara to his apartment where he held her captive and sexually assaulted her for 18 hours.
"While he was asleep, Kara escaped the restraints and his apartment. Even though it was the middle of the night, Kara was able to lead the police back to the apartment's exact location and identify her captor, a serial killer who was also responsible for at least three other unsolved homicides."
Is The Girl Who Escaped a true story?
Yes, The Girl Who Escaped is based on a true story. The real Kara Robinson was kidnapped in June 2002, when she was taken from the front yard of her best friend's house.
Richard Evonitz put Kara in a plastic storage container and transported her back to his apartment, where he kept her for 18 hours before she escaped while he was sleeping.
While she was captive, Robinson memorised details about her surroundings that helped her to lead law enforcement back to Evonitz' apartment, where they discovered that he was a serial killer believed to have killed three girls in Virginia.
Kara Robinson now works as a motivational speaker and as part of a number of outreach and advocacy groups that work with survivors of kidnapping and assault, and her story was also told in documentary form in Escaping Captivity: The Kara Robinson Story in September 2021.
The Girl Who Escaped cast
Katie Douglas (Ginny & Georgia) as Kara Robinson
Cara Buono (Stranger Things) as Debra Robinson
Kristian Bruun (Orphan Black) as Richard Evonitz
Lisa Marie DiGiacinto (DC's Legends of Tomorrow) as Bonnie Jennings
Erik Athavale (A Christmas Cookie Catastrophe) as Aaron Rowland
John B. Lowe (A Kiss Before Christmas) as Sheriff Dale Stephens
Gwendolyn Collins (Orphan: First Kill) as Stephanie Newell
Related features:
Video of the Week
Ellie joined Goodto as a Junior Features Writer in 2022 after finishing her Master's in Magazine Journalism at Nottingham Trent University. Previously, she completed successful work experience placements with BBC Good Food, The Big Issue and the Nottingham Post, and freelanced as an arts and entertainment writer alongside her studies. In 2021, Ellie graduated from Cardiff University with a first-class degree in Journalism.