Is The Good Nurse a true story? The real life inspiration of the chilling film
Eddie Redmayne is the personification of evil in the movie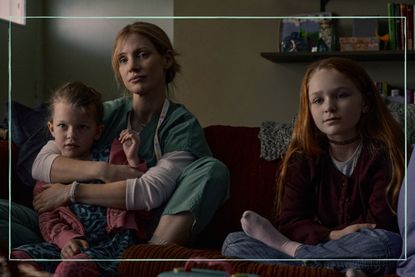 (Image credit: Netflix)
Audiences want to know if The Good Nurse is based on a true story - as many find themselves drawn in by the tense Jessica Chastain film.
Suspicious that her colleague Charlie (played by Academy Award Winning actor Eddie Redmayne) is responsible for a series of mysterious patient deaths, nurse Amy (Acadamy Award winning actress Jessica Chastain) risks her own life to uncover the truth in this gripping thriller. It's a tale that has shocked and shaken viewers, with many curious if the events in question are actually based on a real life story or not. We delve into the details, sharing where Charles Cullen is now - the character Redmayne sinisterly portrays in the movie, plus information on Where The Good Nurse is filmed. For viewers who have finished the film and have questions, we have The Good Nurse ending explained.
It's one of many true crime adaptations on Netflix that has had everyone talking of late, including the true story of The Stranger, a film currently sitting pretty in Netflix's top 10 film list. Meanwhile many remain fascinated by the Jeffrey Dahmer dramatisation, with people wanting to know where Tracy Edwards is now - the victim who escaped and brought the serial killer to justice.
Is the Good Nurse a true story?
Yes, The Good Nurse is based on the true story of Charles Cullen - an American serial killer who confessed to murdering up to 40 patients during the course of his 16-year career as a nurse in New Jersey.
At the time of his arrest Cullen was ordered to be restrained and gagged and on March 2, 2006, he was sentenced to eleven consecutive life sentences by Judge Armstrong in New Jersey. He is not eligible for parole until 2388 and is currently being held at New Jersey State Prison in Trenton.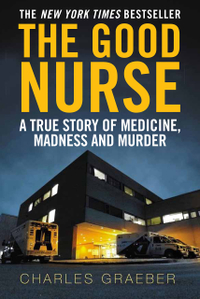 The Good Nurse: A True Story of Medicine, Madness and Murder: View at Amazon
The mesmerising book takes you inside the mind of America's most prolific serial killer, whose 16-year long "nursing" career reportedly left as many as 400 dead.
The Good Nurse: A True Story of Medicine, Madness and Murder - £12.49 | Amazon
---
The Good Nurse screenplay was written by Krysty Wilson-Cairns, and adapted from a book by Charles Graeber detailing the events and story of Charles Cullen - titled The Good Nurse: A True Story of Medicine, Madness and Murder.
The Good Nurse is directed by Academy Award nominee Tobias Lindholm and written by Academy Award nominee Krysty Wilson-Cairns. It stars Academy Award winners Jessica Chastain as Amy Loughren and Eddie Redmayne as Charles Cullen, as well as Nnamdi Asomugha, Noah Emmerich, and Kim Dickens.
How the true story inspired The Good Nurse:
The nurse who helped catch Charles Cullen, Amy Loughren, has opened up about how her real life story was turned into a film.
She said: "It was laughable at first because I'm thinking how would anybody really want to see a film? And truly, [the investigation] was such a small part. Darren Aronofsky was the one who initially picked it up and decided to make it into a movie."
She explained how he was inspired by the book, "The Good Nurse: A True Story of Medicine, Madness, and Murder." "He said the most compelling part of Charles Graeber's absolutely brilliant book was the friendship and that it was compelling to him.
"Something that I had actually been embarrassed about and felt so much guilt about was all of a sudden going to be up on a big screen. I didn't really know how to feel. I didn't want anyone to know who I was 20 years ago. It was scary. I didn't want my name on it at first. Then I realised it's going to happen with or without me - I might as well give myself a voice."
I get to share this brave woman's story with you: Amy Loughren, a nurse who put herself at risk to put an end to dozens of murders. Watch the story of the most prolific serial killer in American History, #TheGoodNurse in theaters now and on @netflixfilm this Wednesday, Oct 26th pic.twitter.com/LaEZiW36YoOctober 23, 2022
See more
Jessica Chastain, who plays Amy in the movie, added: "To be able to talk to Amy and understand what her life was like and what she had at stake, it really helped me to realise how courageous she was and what an incredible person she is.
"All the things that she was juggling at the time. Being a single mother, two girls, not having health insurance, working on a night shift so you're not really getting proper sleep.
"And also, at the same time, needing a heart transplant. That's what we walk in with at the beginning of this film. What she then stumbles into is quite shocking."
Director Tobias Lindholm said what he "loved" about the story was how it focused on "a hardworking woman whose superpower was her humanity".
He added: "I remember coming across the script a few years ago and it mirrored Charles Graeber's book a bit more closely in that it focused on the killer, but it was Amy Loughren's role in this story that I found to be most interesting."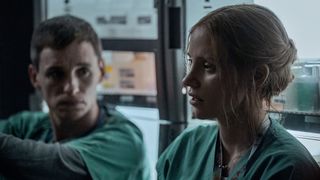 The Good Nurse plot
The Good Nurse follows Amy (Jessica Chastain), a compassionate nurse and single mother struggling with a life-threatening heart condition, who is stretched to her physical and emotional limits by the hard and demanding night shifts at the ICU. But help arrives when Charlie (Eddie Redmayne), a thoughtful and empathetic fellow nurse, starts at her unit.
While sharing long nights at the hospital, the two develop a strong and devoted friendship, and for the first time in years, Amy truly has faith in her and her young daughters' future. But after a series of mysterious patient deaths sets off an investigation that points to Charlie as the prime suspect, Amy is forced to risk her life and the safety of her children to uncover the truth.
Is The Good Nurse on Netflix?
Yes, The Good Nurse is available to watch on Netflix, with the streaming giant releasing the film on October 26. The film's total running time is one hour and 56 minutes.
So far the film has had rave reviews online, with one Twitter user praising the leading stars' performances: "Jessica chastain and eddie redmayne masterclass in acting. Watch the good nurse guys, out on netflix now," they tweeted, whilst another was impressed with The Good Nurse's cinematography.
"Loving the camera work of #TheGoodNurse. Eddie Redmayne and Jessica Chastain almost the male/female version of each other when it comes to expressive emotional acting. Their range is impressive. The director seems to utilize this greatly when he uses the camera for intense scenes," tweeted a fellow fan.
On Rottentomatoes.com, The Good Nurse boasts a tomatometer rating of 78% and an impressive audience score of 81%.
Related Netflix features:
Video of the Week
Parenting advice, hot topics, best buys and family finance tips delivered straight to your inbox.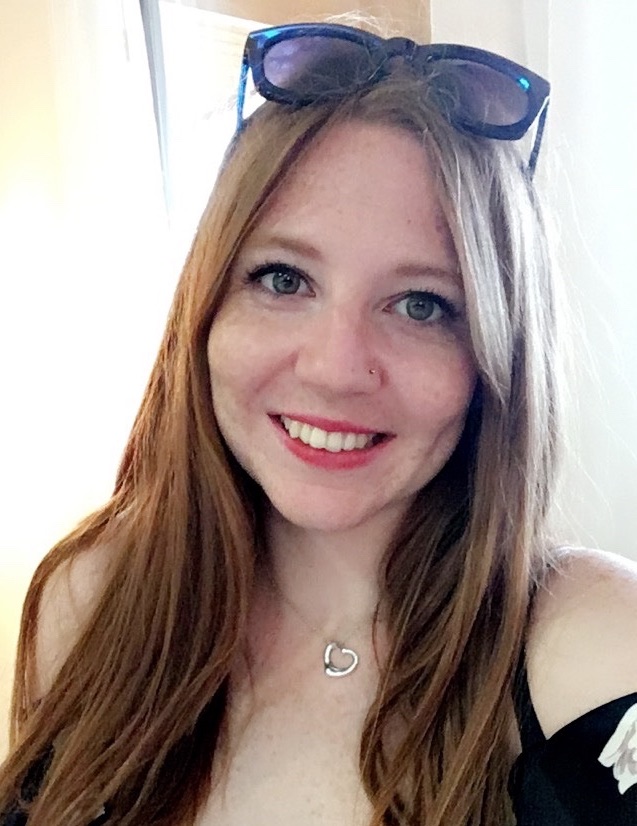 Emily Stedman is the former Features Editor for GoodTo covering all things TV, entertainment, royal, lifestyle, health and wellbeing. Boasting an encyclopaedic knowledge on all things TV, celebrity and royals, career highlights include working at HELLO! Magazine and as a royal researcher to Diana biographer Andrew Morton on his book Meghan: A Hollywood Princess. In her spare time, Emily can be found eating her way around London, swimming at her local Lido or curled up on the sofa binging the next best Netflix show.