Is Doctor Who suitable for kids? Writer Russell T Davies issues a warning to parents
Doctor Who is set to return for its 60th anniversary, and parents want to know if the show is suitable to watch as a family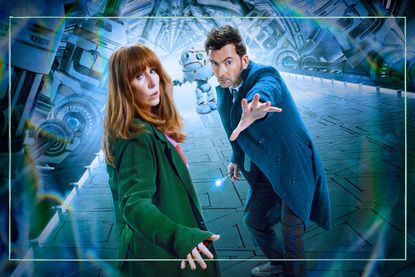 (Image credit: BBC)
Wondering if Doctor Who is suitable for kids ahead of the show's 60th anniversary? Writer Russell T Davies has issued a warning to parents of young children.
For those wondering when Doctor Who will return, the wait is almost over as the show's 60th anniversary specials kick off on Saturday 25 November. Ncuta Gatwa (famed for Sex Education), who is the new Doctor, won't be appearing on screens just yet, instead it's David Tennant and Catherine Tate who are returning to the show as The Doctor and Donna Noble for the three episodes.
Russell T Davies, who is responsible for reviving Doctor Who from its hiatus in 2005, is also back at the helm of the show, and he's issued a warning about the age suitability ahead of the specials. Describing some of the scenes as "very scary" and "quite violent", his comments have led some to question whether children should be allowed to watch. Much like parents previously wondered about the Barbie movie age rating, now the same is being asked of Doctor Who.
Goodto family editor and mum-of-one, Stephanie Lowe says: "As an adult the themes covered in Dr Who still scare me, so no my six-year-old won't be watching. And he probably still won't be watching at seven, eight or nine years old either. But, when and if he does watch it, I'll be watching with him. And we'll be sure to have regular and open conversations within our family about it - a talked about fear is a lot less scary." Here's what we know about the Doctor Who 60th anniversary...
Is Doctor Who suitable for kids?
Doctor Who showrunner, Russell T Davies, has recently said that the 60th anniversary episodes are not for kids. Speaking to The Telegraph, he said, "We do very scary stuff. Some stuff is quite violent. It's not for children, it's about children. It's not a children's show."
He added that the first of the three episodes is most family-friendly, but the following two touch on darker themes. He said, "It [the first special] is like a great big Pixar family film, like a bank holiday film - all the family watching, lots of laughs, a funny monster. The second one, Wild Blue Yonder, is darker. Not scary - it's genuinely weird," before referring to the third episode as "nuts, completely mad, frightening."
The decision to take a darker turn with the 60th anniversary episodes might be an attempt by the showrunner to bring back viewers who were fans of Doctor Who when they were children, but have since stopped watching - which is also suggested by the return of David Tennant and Catherine Tate.
And despite his warning, Russell accepted that many children will be watching the show, particularly when it returns for its fourteenth series next year. He said, "The most important thing is that eight-year-old watching, and I do know that when you're eight, or when you're six, there's nothing more disappointing than a disappointing episode of your favourite show. That's a real low that day."
As for whether the newest series will be suitable for children, it's too early to know for sure, but highly likely given that a large portion of the show's fanbase are kids.
Steven Moffat, who was the Doctor Who showrunner between 2010 and 2017, previously spoke about the show's appeal to children in an interview with RadioTimes.com.
He said, "I think embracing the fairytale nursery absurdity that goes along with a certain kind of creepiness, a kind of harmless creepiness. We don't go in for a lot of gore in Doctor Who. People don't get their heads ripped off or anything nasty. It's all a bit children's ghost story - and quite right too."
He went on to add: "Kids love ghost stories, not in a disturbing, harrowing way - we leave that to Newsnight."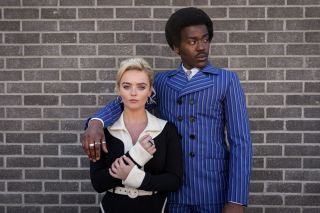 Doctor Who age rating
The vast majority of Doctor Who episodes so far have been rated PG by the British Board of Film Classification (BBFC). The official guidance reads, "A PG film should not unsettle a child aged eight or older."
It adds, "Unaccompanied children of any age may watch, but parents are advised to consider whether the content may upset younger, or more sensitive, children."
However, a few episodes from past series have been given a 12 age rating by the BBFC, meaning they contain content that is not generally suitable for children under 12 years of age.
When is the Doctor Who 60th anniversary?
The first Doctor Who 60th anniversary episode will air on Saturday 25 November on BBC One from 6.30pm-7.30pm. The second and third specials will then air on 2 December and 9 December respectively.
The three episodes will also be available to watch on demand on BBC iPlayer, while outside the UK, the episodes will be made available on streaming platform Disney+.
Speaking about the additional budget the show has received from its deal with Disney+, Russell T Davies said, "It's not a Star Wars budget, nonetheless, it's more than most things I've made for the past 10 years added together. So learning how to do that has been a year-long process. But it was done with so much joy."
It is also expected that there will be a Doctor Who Christmas special this year too, but this has not been confirmed.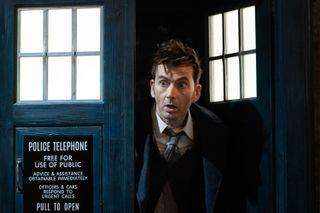 What will the new Doctor Who episodes be about?
The Doctor Who 60th anniversary episodes will see the Doctor reunite with former companion Donna Noble. The BBC has confirmed that Donna now has a daughter, Rose (played by Heartstopper actress Yasmin Finney), with husband Shaun Temple (Karl Collins).
The BBC have been keeping their cards close to their chest when it comes to the plot. But we do know that the series opener, The Star Beast, centres on a furry creature called a Meep (voiced by Miriam Margolyes, known for her role as Professor Sprout in Harry Potter), who is a cute, furry alien adapted from the Star Beast comic strip for the series.
Neil Patrick Harris (How I Met Your Mother, Uncoupled) will also be joining the cast as villain The Toymaker - a character that first appeared in the series in 1966. Russell T Davies has said, "He was perfect for this because Neil loves magic and magic tricks, and the Toymaker does play with cards and he does magic tricks and sleight of hands and all of that, and Neil already does that."
Doctor Who dates to note down:
The Star Beast - Saturday 25th November 2023
Wild Blue Yonder - Saturday 2nd December 2023
The Giggle - Saturday 9th December 2023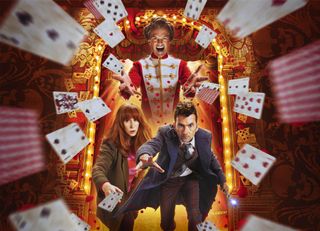 When is the new season of Doctor Who coming out?
Series 14 of Doctor Who is set to air in 2024. It is expected that the first full episode starring Ncuti Gatwa will air around Christmastime, following which the rest of the fourteenth season will arrive in spring.
While no dates have yet been confirmed by the BBC, we do know that series 14 of Doctor Who has finished filming and the crew have already started work on series 15.
In other TV news, we've taken a look at who is still together from Married At First Sight UK and where Best. Christmas. Ever! was filmed.
Parenting advice, hot topics, best buys and family finance tips delivered straight to your inbox.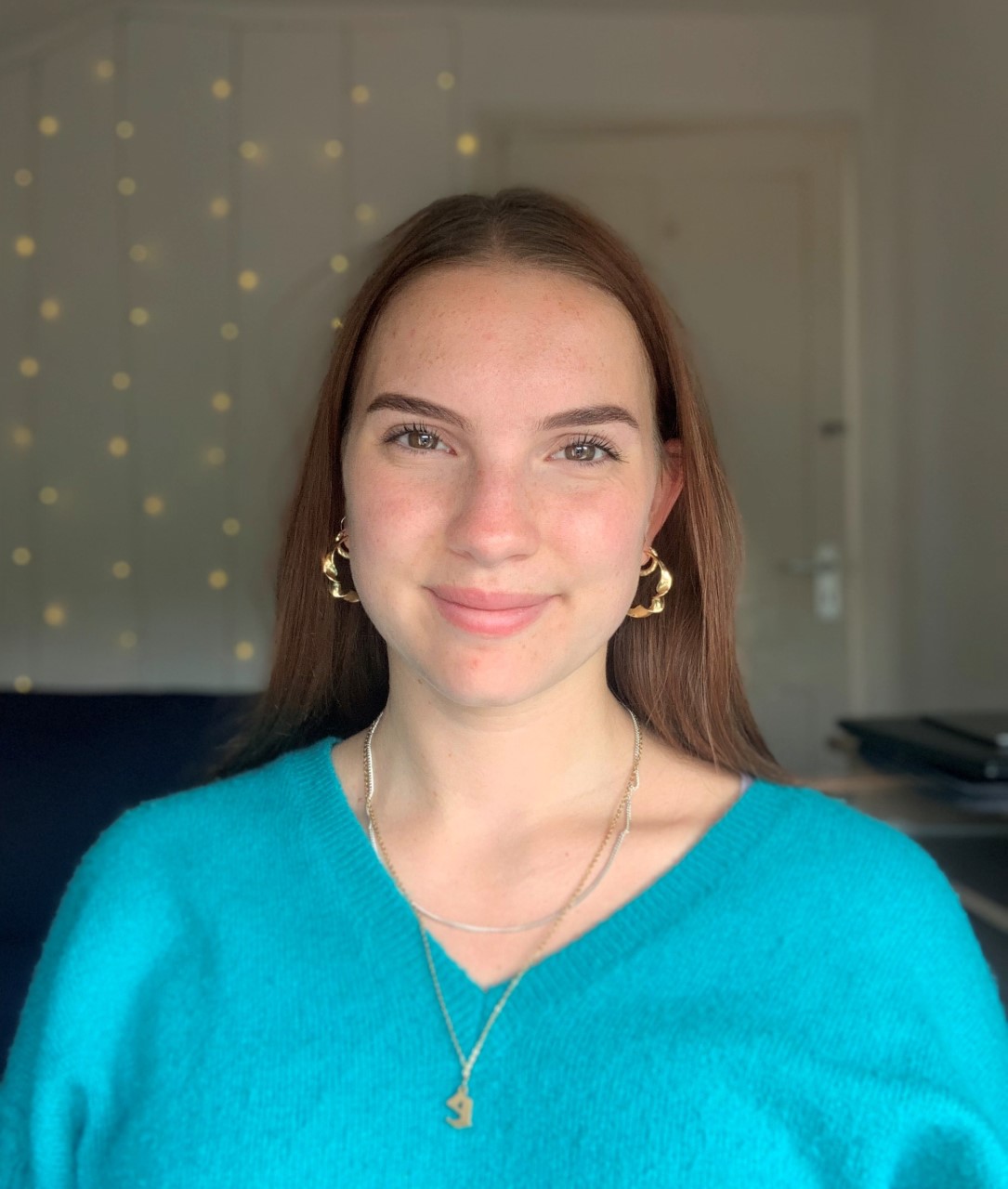 Ellie is Goodto's Feature Editor, having joined the team as a Junior Features Writer in 2022, and covers everything from wellbeing for parents to the latest TV and entertainment. Ellie has covered all the latest trends in the parenting world, including baby names, parenting hacks, and foodie tips for busy families. She has a distinction in MA Magazine Journalism from Nottingham Trent University and a first-class degree in Journalism from Cardiff University, and previously Ellie has worked with BBC Good Food, The Big Issue, and the Nottingham Post, as well as freelancing as an arts and entertainment writer alongside her studies.