Is Jon Hamm married and does he have kids?
The actor's life away from the cameras explained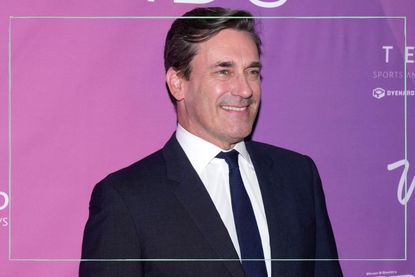 (Image credit: Charles Sykes/Invision/AP/Alamy/Future)
Goodto Newsletter
Parenting advice, hot topics, best buys and family finance tips delivered straight to your inbox.
Thank you for signing up to GoodTo. You will receive a verification email shortly.
There was a problem. Please refresh the page and try again.
Is Jon Hamm married? The actor made his name as the suave Don Draper in the iconic Mad Men series - but what does his life look like away from the cameras?
Don Draper is one of the finest and best-written characters to ever grace our screens. Portrayed by the inimitable Jon Hamm, the role of a lifetime brought him accolades galore. The actor has appeared continuously in TV and films since his heady Mad Men days, but the last couple of years have been particularly triumphant. In 2022, he had a role in Top Gun sequel, Top Gun: Maverick, and in Prime Video's adaptation of Terry Pratchett and Neil Gaiman's Good Omens.
Hamm is also set to appear in the lead role of Fargo season 5 - the latest instalment of the FX black comedy crime drama anthology is slated for a November release. He can currently be found starring alongside superstars Jennifer Aniston and Reese Witherspoon in The Morning Show season 3 - the series is one of the streamer's most popular shows, along with the likes of Ted Lasso and Silo. The star's increased popularity has left some viewers wondering about his life at home - read on to find out if Jon Hamm is married, and if he has children.
Is Jon Hamm married?
Yes, Jon Hamm married Anna Osceola in June 2023. The pair have been dating since 2020, and confirmed their engagement in February of this year.
It is believed the couple first met in 2015, when Anna appeared in the Mad Men finale as a receptionist. Her character was a member of staff at the spiritual retreat where Don Draper spent time in the final episode. Most recently, Anna starred in the 2022 film Confess, Fletch, alongside her now husband. Prior to his relationship with Anna Osceola, 52-year-old Hamm had been in an 18-year relationship with actress Jennifer Westfeldt. Their relationship came to an end in 2015, the same year as the Mad Men finale.
Jon Hamm and Anna Osceola's wedding took place on June 24, 2023, at Anderson Canyon in Big Sur, California. According to People, prior to the nuptials Hamm said "Ideally, [marriage] gives you and your partner a sense of stability and comfort and an identifying capacity that is better, deeper, richer than 'it's my girlfriend' or 'my boyfriend' or what have you."
Despite expressing such feelings about marriage recently, Jon Hamm and Jennifer Westfeldt were never married. The actor had even appeared outwardly against the institution, after his own parents divorced when he was just two-years-old. According to Hello, he previously asserted "My parents got divorced when I was two and never remarried. So it doesn't mean anything to me. It's just my experience. I don't have that paragon of married life to look at and think, 'Oh yeah, that's it! That's what I want!'" His new wife clearly changed his mind on the subject.
What is the age gap between Jon Hamm and Anna Osceola?
Anna Osceola is currently 35-years-old, and Jon Hamm is 52-years-old, meaning there is a 17 years age gap between the pair.
Neither have publicly commented on the age gap, with Hamm speaking gushingly about the positivity the thought of marriage and being with his wife gives him. "At the end of the day, the important thing is, I'm gonna look out and I'm gonna see this whole group of people" he said of his wedding, and how he felt about the support of his friends.
He added "And it's not a very big group of people. It's well under 100 people – but a group of people that are all there because they're supporting me and Anna. And that's great. I think the last time that happened to me was high school graduation."
Does Jon Hamm have kids?
No, Jon Hamm does not have any kids. However, that could be about to change as he's hinted little ones could be on the cards.
In the same way the actor previously didn't express any desire to walk down the aisle, he also didn't feel the need to have children. Since his relationship with Jennifer Westfeldt came to an end, Hamm has been working with a therapist to resolve some issues around trauma he'd been carrying - his mother died from cancer when he was 10, and his father died when he was 20.
Alluding to his trauma contributing to not wanting to get married or start a family himself in the past, he's now suggested therapy has changed his views. He told People his time in therapy made him really think about what is meaningful in life, asserting it "opened up the possibility of things like being married, having kids, defining a new version of happiness, life, wellness."
What was the Jon Hamm controversy?
Jon Hamm once took part in a violent hazing incident in 1990, while attending the University of Texas, resulting in criminal charges.
Records show a fraternity member was beaten and had his trousers set alight in the incident, that Hamm allegedly participated in for its entirety. He was charged with hazing while a separate charge of assault was thrown out, and he was placed on probation. The Sigma Nu fraternity that was involved, was then permanently shut down.
Hamm left the university that same semester, to attend a different college. The incident was not made public until news outlets reported on it in 2015. Speaking to Esquire when the story emerged, Hamm downplayed the incident. "Everything about that is sensationalized," He said. "I was accused of these things I don't…It's so hard to get into it. I don't want to give it any more breath."
He concluded "It was a bummer of a thing that happened. I was essentially acquitted. I wasn't convicted of anything. I was caught up in a big situation, a stupid kid in a stupid situation, and it's a f****** bummer. I moved on from it."
For more information on celebrity lives, we reveal whether Rob McElhenney is married with kids, and the same for Bake Off legend Paul Hollywood. Fans of the presenter and comedian also want to know if Joel Dommett is married, with any little people in his life - we reveal all.
Parenting advice, hot topics, best buys and family finance tips delivered straight to your inbox.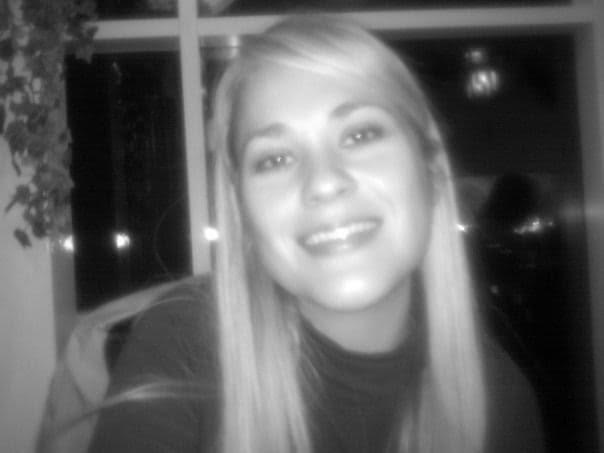 Lucy is a multi-award nominated writer and blogger with six years' experience writing about entertainment, parenting and family life. Lucy has contributed content to PopSugar and moms.com. In the last three years, she has transformed her passion for streaming countless hours of television into specialising in entertainment writing. There is now nothing she loves more than watching the best shows on television and telling you why you should watch them.