Is Love & Death based on a true story?
Did a church-going woman really get away with killing her neighbour?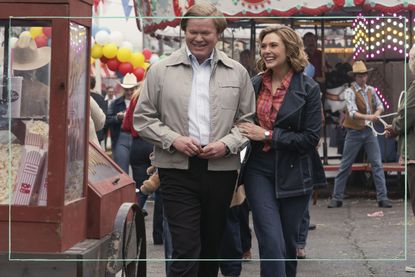 (Image credit: HBO Max/Landmark Media/Alamy/Future)
Goodto Newsletter
Parenting advice, hot topics, best buys and family finance tips delivered straight to your inbox.
Thank you for signing up to GoodTo. You will receive a verification email shortly.
There was a problem. Please refresh the page and try again.
Is Love & Death based on a true story? The gripping series about a brutal death in a quiet neighbourhood, has left viewers with questions.
From the minds of David E. Kelley (Big Little Lies) and Lesli Linka Glatter (Homeland), comes Love & Death - the riveting story of 1980s Texas housewife Candy Montgomery, who is accused of murder. Candy is married with children, church-going, and ticking all the happy suburban life boxes. Candy is also incredibly bored with all of this, and excitement comes in the form of an affair with fellow church member Allan Gore. It's all thrills and charged looks at church, until their respective spouses uncover their secret, and somebody ends up dead... Viewers are keen to know if the HBO Max series, now streaming on ITVX, is based on a true story - read on to find out.
Viewers have also been asking if The Woman in the Wall is based on a true story - shocking secrets spill out when a corpse is found in a wall. The truth behind hit Netflix show Painkiller is devastating, leaving those who have seen it wanting justice to be served. For those wondering if The Crowded Room is based on a true story, we reveal everything we know, following that incredible performance from Tom Holland.
Is Love & Death based on a true story?
Yes, Love & Death is based on the true story of Candy Montgomery, who was accused of murdering her lover's wife, Betty Gore.
On June 13, 1980, Betty Gore's body was found in her home in a pool of blood, having been struck 41 times with an ax. The murder weapon was laying close to Betty's body, and the death of the fifth-grade teacher and prominent member of the community shocked the nation. Betty's husband Allan was on a business trip when his wife was killed, and alarm bells rang when he tried multiple times to call her and got no answer on the phone.
Allan called his former lover Candy, to ask if she'd seen Betty. Candy and Allan had met at a church volleyball game when Betty was pregnant with her second child, and soon began an affair; the affair ended 7 months prior to the murder. Candy and Betty were friends, as were their daughters - Candy was looking after Allan and Betty's older daughter, Alisa, on the day Betty was found dead. Candy is reported to have told Allan during the call that she had indeed seen Betty earlier that day, and nothing was amiss.
Still concerned about his wife, Allan asked another neighbour if they'd call on her to verify her safety. Betty had been caring for her one-year-old baby, Bethany, and when the neighbours undertook the welfare check, they were initially alerted to a problem by hearing the baby screaming loudly. They then discovered the bludgeoned body of Betty, with Bethany in a crib nearby. Despite being dirty and hungry, Bethany was unharmed and safe.
Shortly before Betty's death, Allan had decided he wanted to save his marriage. He ended his affair with Candy, and began attending marriage counselling with his wife. Upon the murder, Allan revealed details of his affair to police, who initially cast Candy aside as a suspect; they were unable to believe such a small woman could inflict such damage. Candy fuelled their theory by initially denying she'd done anything wrong. However, 13 days later she turned herself in and admitted she'd murdered Betty.
What did Candy Montgomery do?
Candy Montgomery was looking after Betty's daughter Alisa on the day of the murder, who wished to stay overnight at the Montgomery's. Candy visited Betty to collect a swimsuit for Alisa and take the children swimming, when Betty's death occurred.
According to Harper's Bazaar, an altercation between the women took place when Betty confronted Candy about her affair with Allan. Candy recalled that Betty left the room and returned with an ax, telling her she must never see Allan again. She alleged that on apologising to her friend about the affair, Betty then became even more angry and uttered the words "I've got to kill you."
It is suggested Betty then aimed the ax at Candy's head, with a minor impact causing some bleeding. Swinging the ax around once more, it allegedly caused a gash to Candy's toe, causing her to panic and grapple with Betty for the weapon. Taking control of the ax, the lethal attack occurred that left Betty dead. Questions have been raised over how Candy could have killed her friend, and deliberately left her baby daughter Bethany alone, with no ability to fend for herself.
It is thought Candy changed her clothes, collected her children and Alisa from bible camp, continuing her day like nothing had happened - once her husband had finished work, they all went to the cinema together. Despite a motive and admitting to the crime, further shockwaves emanated when Candy was found not guilty during her trial. A psychiatrist claimed she had a dissociative reaction stemming from childhood trauma, when Betty had threatened her. The self-defence argument stood up, and Betty was acquitted of all murder charges.
Is Love & Death the same story as Candy?
Yes, Love & Death is the same story as Candy that was released in 2022 - both are dramatisations of the same events.
Jessica Biel took the role of Candy Montgomery in Hulu's 2022 version of the show, and reached out to Elizabeth Olsen to chat about taking on the same role. Speaking to Entertainment Tonight, Olsen said "I was very happy that she reached out in that way There's no need to have competition. Stories that are interesting deserve to be told and every way you're going to tell it, it's gonna be different. It's impossible for it to be the same."
According to Love & Death director Lesli Linka Glatter, Love & Death was already filming when Candy went into production, despite Candy being released first. She said "That was a big shock to all of us that there was another show being made when we were already filming. But there's nothing you can do about it."
The director added "So, I just thought, 'OK, this is what's happening and we're going to tell our story the way we want to tell it." She asserted that different casts and directors would always interpret the material differently, with no two productions being the same. "It's a journey of these characters and these lives and I think there's much more than what meets the eye," she concluded.
Love & Death: Cast
Elizabeth Olsen as Candy Montgomery
Jesse Plemons as Allan Gore
Lily Rabe as Betty Gore
Patrick Fugit as Pat Montgomery
Krysten Ritter as Sherry Cleckler
Tom Pelphrey as Don Crowder
Elizabeth Marvel as Jackie Ponder
Keir Gilchrist as Ron Adams
Amelie Dallimore as Jenny Montgomery
Liam Pileggi as Ian Montgomery
Harper Heath as Alisa Gore
Olivia Applegate as Carol Crowder
Jennifer Neala Page as Betty Huffhines
Kira Pozehl as Elaine Williams
Bonnie Gayle Sparks as Jo Ann Garlington
Aaron Jay Rome as Richard Garlington
Sara Burke as Barbara Green
Richard C. Jones as Tom Cleckler
Matthew Posey as Bob Pomeroy
On portraying the story sensitively, Elizabeth Olsen told the Hollywood Reporter: "Something really tragic happened and we don't want to excuse or negate that in any way. But I think the exercise we are doing is: How do we tell someone's story and still understand how their lives led to that moment? And have a bit of understanding behind someone's choices where we would normally leap to judgment, without having had this experience of the show."
"I oddly think we made the show she would want to have made," she added, concluding "We really defend her, without trying to let her completely off the hook. But we are telling, I think, her story."
To find out where the real Candy Montgomery is now, look no further. Following the now infamous Depp vs. Heard, both parties have kept a low profile - we've take a look at the whereabouts of both Amber Heard and Johnny Depp now, in the wake of the trial.
Parenting advice, hot topics, best buys and family finance tips delivered straight to your inbox.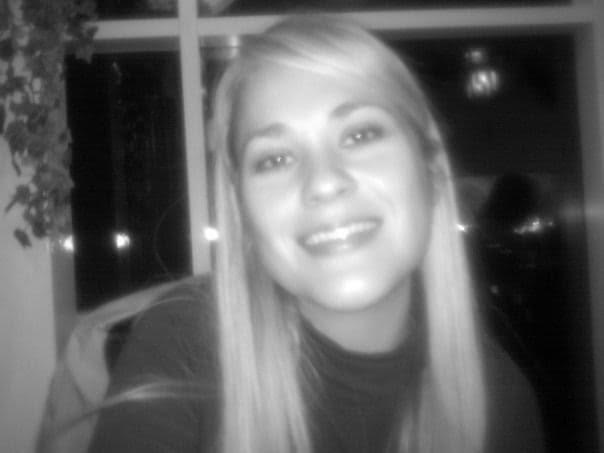 Lucy is a multi-award nominated writer and blogger with six years' experience writing about entertainment, parenting and family life. Lucy has contributed content to PopSugar and moms.com. In the last three years, she has transformed her passion for streaming countless hours of television into specialising in entertainment writing. There is now nothing she loves more than watching the best shows on television and telling you why you should watch them.