Is there going to be a Planet Earth III? Everything we know so far
Fans are wondering if the spectacular series Planet Earth III is going to return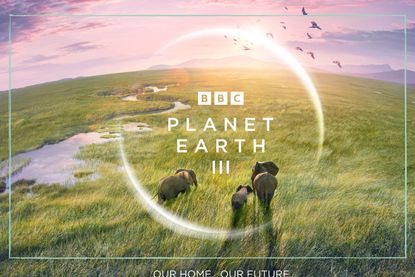 (Image credit: BBC Studios)
Fans of the spectacular nature documentaries that take viewers up close to the natural environment will be wondering is there going to be a Planet Earth III?
Over the years, Sir David Attenborough has transported viewers to various habitats across the world, supported with jaw-dropping visuals and sound, to highlight the epic storytelling that is at the core of the many series that's gone before.
And even the royal kids are a fan of the Sir David Attenborough documentaries, with the last being Frozen Planet II, Wild Isles and Prehistoric Planet 2 , but there was one series that they couldn't bare to watch with Prince William previously revealing that Prince George got so upset watching one on extinction that he had to turn it off. At the time Prince William said his eldest son told him, "You know, I don't want to watch this anymore."
But there are plenty of other fans wanting to see more natural history shows and Ralph Lee, Chief Executive, BBC Studios Productions commented on its popularity. He said, "The Planet Earth series represents the pinnacle of natural history film-making and is to this genre what the 007, Star Wars and Marvel movie instalments are to the film world - with the first two chapters both occupying top ten spots in IMDB's best-rated TV shows list.
"Our Natural History Unit in Bristol outdo themselves here with a combination of brilliant storytelling, drama and sheer spectacle that takes global viewers on an unparalleled televisual ride into the natural world - pushing the Planet Earth brand to even greater heights."
As we look at whether there will be a Planet Earth III....
Is there going to be a Planet Earth 3?
Yes, there is going to be a Planet Earth III, there will be eight 60-minute episodes and the BBC Studios Natural History Production is co-produced with BBC America, ZDF and France Televisions in partnership with The Open University for BBC.
BBC Studios celebrated the global launch of its Natural History Unit's highly anticipated Planet Earth III series, with presenter Sir David Attenborough as guest of honour. The stunning event took place at interactive gallery Frameless, located at London's Marble Arch, and offered guests a multi-sensory experience to showcase the eagerly anticipated upcoming natural history landmark.
The event exhibited the Earth's awe, beauty, fragility and resilience, subjects portrayed throughout the series, in an innovative and truly immersive way.
Guests were transported to various habitats across the world in this 360- degree space, with jaw-dropping visuals and sound, highlighting the epic storytelling that's at the core of Planet Earth III .
Musicians Hans Zimmer, Bleeding Finger Music and Bastille's Dan Smith have collaborated across the Planet Earth III series score, and speaking on her role as an ambassador for the series, Hollywood actor and environmentalist Shailene Woodley discussed her time out on location in Chad with the Planet Earth III production team.
When is Planet Earth III on TV?
Planet Earth III will launch on BBC One and iPlayer in the UK on 22nd October, and BBC America and AMC+ on 4th November. Further global dates are to be announced.
An official trailer for the programme was released last week, and at the time it had fans begging for more.
One fan wrote, "You can't drop a trailer like that and not give us a date! Can't wait to see this, crazy to think it's been 17 years since the first one."
Another fan put, "Thank you BBC Earth for making such spectacular documentaries! I appreciate your hard work and unwavering devotion! Your commitment in making these documentaries in such high quality is nothing but phenomenal! Cannot wait to watch Planet Earth III"
And a third fan added, "The sheer power of nature never ceases to amaze. I genuinely hope we keep this in the years to come."
In other entertainment news, you might be wondering Who is on Dancing on Ice 2024? or who left Bake Off last week? and when is the new PAW Patrol movie coming out?
Parenting advice, hot topics, best buys and family finance tips delivered straight to your inbox.