Who is on Dancing on Ice 2024? Confirmed line up so far
Ahead of Dancing on Ice 2024 returning we look at who is on the ITV show...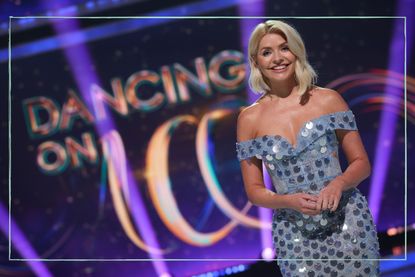 (Image credit: Getty Images)
The nation's favourite skating show is coming back for a new season and the all-star line up is slowly being teased with fans begging to know who is on Dancing on Ice 2024?
The show sees celebrities paired up with ice skating professionals as they take to the ice each week, to perform their routine in front of a packed audience and judges in the studio where Dancing on Ice is filmed. Plus, not forgetting the millions of viewers at home, making it one of the most nerve-wracking things to not only take part in, but also to watch.
The 16th series start date and hosts are both yet to be confirmed by show bosses, but the show has previously seen ITV daytime host Holly Willoughby at the helm. However, until further announcements are made, we look at which of the 12 celebrities competing have been officially announced so far...
Who is on Dancing on Ice 2024?
Lou Sanders
The English stand-up comedian and writer has admitted she's scared of being injured as she becomes one of the latest contestants to sign up.
Speaking on Radio Five Live, she said, "I'm nervous about cracking my head open, or just bashing the old head. I can't afford to lose any more brain cells. I'm also worried about my partner picking me up. He's going to have to be very strong and very brave."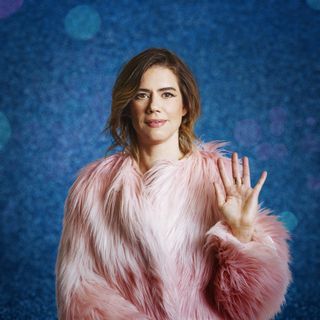 Stephen Lustig-Webb
Gogglebox star Stephen will be getting his skates on in his first big project since exiting the show. Speaking on Lorraine, he admitted, "The last time I was on the ice I think I was 14 (years old), so almost 40 years ago.
"I have been back on the ice since just for a quick spin around. I didn't fall over, so that was a good thing! I've got a new appreciation for skating. I can see how truly difficult it is. From the comfort of my sofa I was probably a little too judgy, I didn't realise how hard it is!"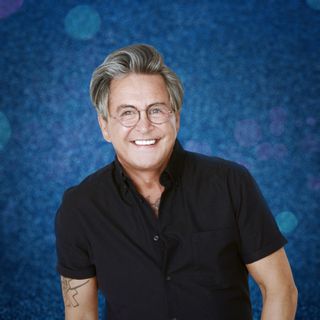 Miles Nazaire
Made in Chelsea's Miles Nazaire is no stranger to reality shows but he is swapping Chelsea bars for the ice rink.
He told his fans, "I've always loved to dance but it's usually on a dance floor on a Saturday night and Dancing on Ice looks so difficult."
And fans are promising to tune in, "Never watched it before but might have to this year..."
Another fan wrote, "Might start watching Dancing on Ice"
And a third added, "Fantastic!! Team Miles."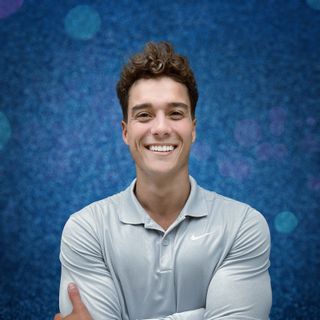 Greg Rutherford MBE
Long Jump Olympic champion and presenter Greg Rutherford MBE is taking to the ice. He told fans on Instagram, "IT'S HAPPENING" as he shared a promo photograph that confirmed him on the line up.
Speaking about taking part, Greg said, "My kids love dancing around so hopefully they are going to enjoy watching me dance with blades on my feet," he said of his reason for joining the show.
"I think this is going to be a really different experience but one that will be quite exciting," he added.
"I like a challenge and I needed a reason to go out and do stuff again and here we are.
"I want to perform something that's never been done before, that's my aim. I'll go 100,000% on this. I'll try hard, I'm in no way expecting to be good but I will work as hard as I can."
And fans couldn't contain their excitement, one wrote, "Can't wait to see how many pairs of trousers you split."
While another fan put, "OMG!!!!! I cant Miss it!"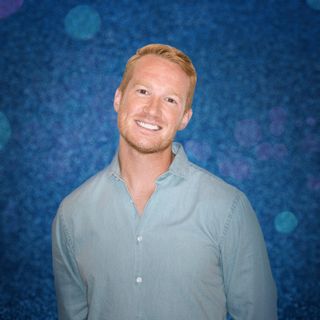 Amber Davies
Former Love Island star Amber Davies will be following in the footsteps of her ITV dating show winning ex-boyfriend Kem Cetinay when she gets her ice skates on in the new year.
Speaking on the Lorraine show about taking part, Amber said, "I would definitely say that I'm an adrenaline junkie, but I do get more nervous as I get older and I hope that I can contain them. I don't want the adrenaline to get the better of me."
While you might be wondering which Love Island couples are still together, Kem bowed out of the competition in the semi-finals in 2018, fans will be hoping Amber has what it takes to slide into the finals.
But if you're wondering if she's had some previous skating experience, Amber admitted, "I can count on one hand how many times I've ice skated."
Amber shared on instagram, "Younger me would never believe this!!!!!!!!"
But fans are already predicting big things, one fan. wrote, "Ahhhhhhhhhh first girl to do the headbanger I bet ya."
Another fan added, "Giddyupppppp!!! You're going to win I cannot wait."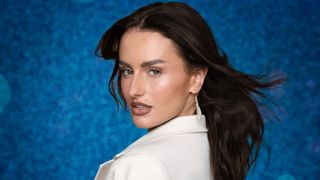 Hannah Spearitt
S Club 7 star Hannah Spearitt, 42, has announced she is competing in the show, in what will be her first major role after she claimed in an interview with The Sun that she was 'snubbed' from the band's reunion tour.
Hannah told fans in a little video recorded at an ice rink, "I've got a little thing to tell you - I'm going to be on Dancing On Ice 2024!"
Hannah is releasing her upcoming autobiography Facing the Music which is being released on 12th October, following the death of fellow bandmade Paul Cattermole.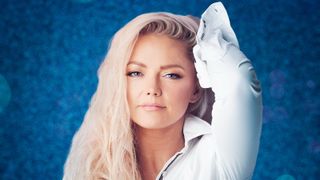 Clare Sweeney
Coronation Street star Claire Sweeney, 52, who plays Cassie Plummer in the ITV soap, is the second celebrity announced for Dancing on Ice.
She said, "I'm really looking forward to going to an ice rink with my son and actually being able to skate and not have to use the penguins they give you to help you stay upright!"
She added, "I've had to wear my boots around the house… I haven't stepped on the ice yet."
You might recognise Claire from some of her other TV performances including Brookside, Doctors, Benidorm and Holby City and has also starred in productions that include 9 To 5 The Musical in 2022 and the 2011 UK tour of Legally Blonde.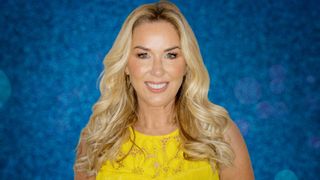 Ricky Hatton
Ricky Hatton MBE, 44, is a former world champion boxer who is familiar with a ring, but not when it's covered with ice. Despite having retired from boxing in November 2012, he returned to the ring for an exhibition match last year against Marco Antonio Barrera.
And now he's about to take on a new challenge.
Speaking about the show, Ricky admitted, "If I can hold my nerve in the boxing ring I should be able to hold my nerve in the ice rink. I like setting new challenges and keeping myself busy."
He has shared some clips from his training on Instagram, one was a hilarious clip from Blades of Glory movie which he captioned, "The training for Dancing On Ice 2024 is going fantastically already. Literally can't wait."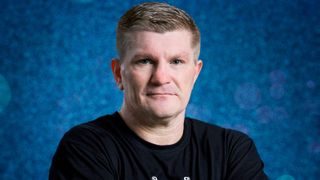 Who is presenting Dancing on Ice 2024?
While it's not officially been announced who is presenting Dancing on Ice 2024, Holly Willoughby has given her strongest indication yet that she could be returning to host the next series following Philip Schofield's exit.
Phillip Schofield resigned from ITV in May after admitting to having a relationship with a younger male former colleague on This Morning. He had hosted the skating show since its launch in 2006 alongside Holly.
Holly, who is host of This Morning, was chatting to Ricky Hatton about his upcoming appearance on Dancing on Ice
She said, "I am so excited to get you on the rink!" and Ricky joked, "I wish I shared your confidence".
After the former light welterweight world champion expressed his enthusiasm, Holly replied, "I can't wait to see you on the show!"
However, she could have just meant watching from her sofa at home, so fans will have to wait for an official announcement on the hosts.
In other reality show news, you might be wondering Who is favourite to win Strictly 2023? We have the odds on all your favourite stars, and have also looked into the I'm A Celebrity 2023 rumoured line-up. If you missed it, you might want to know who left Bake Off?