Why isn't Nick Kyrgios playing Wimbledon this year?
The star will be absent from the 2023 tournament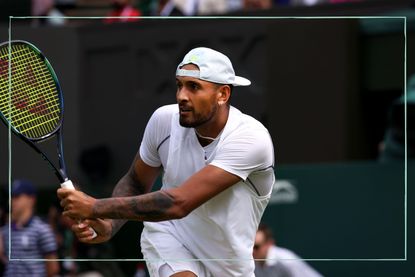 (Image credit: Adam Stoltman/Alamy/Future)
Goodto Newsletter
Parenting advice, hot topics, best buys and family finance tips delivered straight to your inbox.
Thank you for signing up to GoodTo. You will receive a verification email shortly.
There was a problem. Please refresh the page and try again.
Why isn't Nick Kyrgios playing Wimbledon this year? He was the final part of the line up announcement we were waiting to hear, but has now announced his departure from the tournament.
With Wimbledon late in 2023, this offers the competitors a little extra time to recover from recent tournaments before taking to the London courts. Most of the key players confirmed their appearance early, with the exception of Nick Kyrgios, who was holding out - just prior to the Grand Slam beginning, he finally announced he wouldn't be taking part. British hopeful Emma Raducanu has also sadly withdrawn from the tournament due to needing several surgeries, while tennis legend Rafael Nadal is not playing at Wimbledon for the second year in a row.
Kyrgios has made the Wimbledon finals during his career, but is yet to win a Grand Slam title and get his hands on the Wimbledon prize money. While it appeared he was on course to compete at Wimbledon initially, we take a look at why he won't be striding the courts at SW19 and will miss out on a chance to hold that coveted trophy.
Why isn't Nick Kyrgios playing Wimbledon this year?
Nick Kyrgios is suffering from wrist injury, which forced him to pull out of competing at Wimbledon 2023.
The 28-year-old tennis ace withdrew was originally recovering from a knee injury, pulling out of the Mallorca Open and was unable to take part in the Halle Open for that reason. According to Pundit Feed, Kyrgios' manager, Danial Horsfall, said he was 'desperate' to compete at Wimbledon this year, despite his knee injury taking more time to heal than he'd anticipated. His team believed he would make it to Wimbledon, with Kyrgios himself suggesting pulling out of the other tournaments gave him the best chance.
Wimbledon runner-up Nick Kyrgios has withdrawn from the tournament this year due to a wrist injury 🎾🤕 pic.twitter.com/Igc54mCVA7July 2, 2023
See more
However, it was a surprise wrist injury that forced Kyrgios to withdraw from the tournament. In a statement, he said "I'm really sad to say that I have to with draw from Wimbledon this year. During my comeback, I experienced some pain in my wrist in Mallorca. As a precaution I had it scanned and it came back showing a torn ligament in my wrist."
He continued "I tried everything to be able to play and I am disappointed to say that I just didn't have enough time to manage it before Wimbledon. I'll be back, and as always, I appreciate the support from my fans."
Sorry to hear your news @NickKyrgios - wishing you a swift recovery and hope to see you back on our courts next year 🙏#Wimbledon pic.twitter.com/R0zl7i74BdJuly 2, 2023
See more
How long has Nick Kyrgios been playing?
Nick Kyrgios began his professional career in 2013, meaning he has been playing pro tennis for a decade.
As a young teen, he was interested in both tennis and basketball. He played his first junior tennis match at the age of 13, before choosing to focus solely on tennis at the age of 14. His first ITF junior tour title came in Fiji in 2010, at the age of 15. By 2013, he had achieved world number 1 junior ranking and a week later won his first Grand Slam title - this is a feat he has been unable to replicate in his adult career. Alongside Thanasi Kokkinakis, the pair won the Wimbledon junior doubles title in the same year.
Kyrgios has previously opened up about how hard life has been away from his family, and the impact choosing tennis as a career has had on him. In an interview with Tennis 365, he said "My relationship with my family wasn't great a few years ago because I was always away and didn't have my family around me."
He added "I was winning, losing, going through relationship problems, dealing with other problems and I was pushing them away because you feel like the world's against you. I pushed everyone who was close to me away and I fell out with people and that's something I'd never want again. That's why tennis is so hard in my opinion. The mental game is ridiculous."
Nick Kyrgios height
Nick Kyrgios is 1.93 metres, or 6' 4" tall.
With a keen interest in basketball as a teen, his height would have been on his side should he have chosen basketball over tennis. On his social media accounts, Kyrgios maintains an avid support for the sport, admitting he was pushed from basketball to tennis by his parents.
According to Tennis, he said "I don't really like the sport of tennis that much. I don't love it. It was crazy when I was 14. I was all for basketball and I made the decision to play tennis. I got pushed by my parents and to this day I can still say I don't love the sport."
He continued "It's good when you're out there on a tennis court. There's nowhere to hide. It's all you, tactically, physically, mentally. But I just love basketball, I love the sport. I always have. I try when I'm on the road with tennis not to watch too many basketball videos and stuff like that, to keep me focused."
Who is Nick Kyrgios dating?
Nick Kyrgios has been dating Costeen Hatzi since December 2021. The couple live together in Australia.
According to People, Hatzi graduated from Australian Catholic University with a bachelors degree in psychological sciences. She is 23-years-old and her Instagram account suggests she runs Style Studio Dress Hire, a company allowing customers to hire, wear, and return high-end designer clothing for events.
The pair met when Hatzi was selling a mirror on Instagram, and Kyrgios got in touch because he was looking to buy one. Hatzi recalls that when Kyrgios arrived to collect the mirror, she felt love at first sight, and they immediately began dating. She admits to not being a tennis fan prior to meeting her beau, saying at the start of their relationship "I never really watched a tennis game in my life, so yeah, this is all new for me."
On Kyrgios' 28th birthday, Hatzi shared a sweet snap of them together to Instagram, with the caption "Happy 28th birthday to my best friend. I can't Thank you enough for everything you have taught me. You are one in a million and I'm so lucky I get to spend everyday with you. I love you beyond words & love all the memories we have created together. To many more birthdays, Enjoy your special day."
How many girlfriends has Nick Kyrgios had?
Nick Kyrgios has previously been in three high-profile relationships, prior to dating Costeen Hatzi.
He began dating Hatzi just months after splitting from model Chiara Passari, with whom he had been with between 2020 - 2021. The relationship was said to be volatile, with Passari accusing Kyrgios of assault. He was not convicted, but did issue an apology via Instagram for letting fans down.
He wrote "I wasn't in a good place when it happened. I reacted in a way that I regret. It's not right and I apologize for what happened. Mental health is hard. Life overtakes you. But with help and working on myself I manage to feel better."
Kyrgios dated Russian tennis player Anna Kalinskaya in 2020. Their relationship ended quietly, and Kalinskaya wanted to maintain some privacy over reasons for the split, refusing to engage in conversation about it.
Prior to dating Klainskaya, Kyrgios was in a relationship with Croatian-Australian tennis player Ajla Tomljanović between 2015 - 2017. Amid the accusations being made about Kyrgios against Passari, Tomljanović expressed annoyance at being grilled by journalists about their relationship, when they should have been asking her about matches.
Quite disappointing that after almost 2 hours of playing my quarterfinals that that was the first question the journalist chose to ask me, and never proceeded to ask anything match related. Glad to see headlines mostly about that now. Do better 😤 https://t.co/ygoUDe1XBbJuly 6, 2022
See more
Slamming them on Twitter, she wrote "Quite disappointing that after almost 2 hours of playing my quarterfinals that that was the first question the journalist chose to ask me, and never proceeded to ask anything match related. Glad to see headlines mostly about that now. Do better."
In further tennis news, we've taken a look at who Emma Raducanu's parents are, and answer the question does she have any siblings? Emma Raducanu can also speak multiple languages, and opens up about what each one means to her. Fellow player Naomi Osaka's dating life became of interest recently, when she revealed she'd be missing this year's tennis season due to expecting her first baby.
Parenting advice, hot topics, best buys and family finance tips delivered straight to your inbox.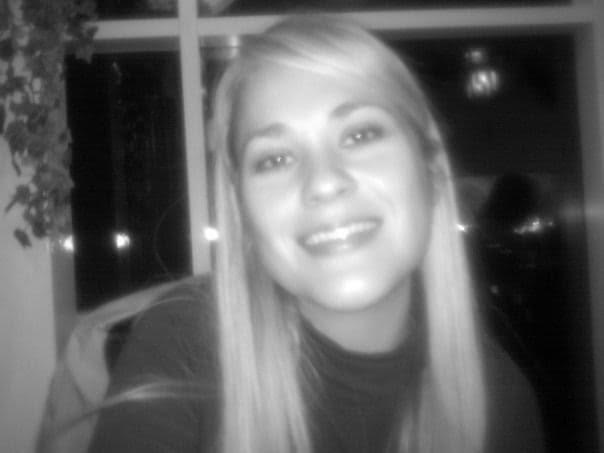 Lucy is a multi-award nominated writer and blogger with six years' experience writing about entertainment, parenting and family life. Lucy has contributed content to PopSugar and moms.com. In the last three years, she has transformed her passion for streaming countless hours of television into specialising in entertainment writing. There is now nothing she loves more than watching the best shows on television and telling you why you should watch them.