The subtle change showing Princess Eugenie has found her 'purpose in life'
The Princess now has a much 'stronger voice' according a voice analyst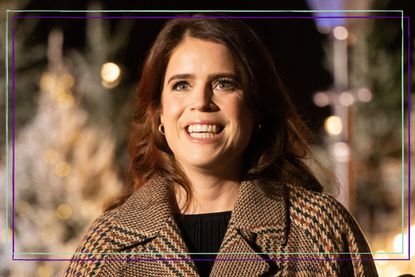 (Image credit: Samir Hussein/WireImage/Future)
Princess Eugenie now has a much 'stronger voice' after finding her 'purpose in life' according to one voice analyst who has tracked the Princess' voice patterns throughout the years.
A voice analyst has said Princess Eugenie now has a much 'stronger voice' than in previous years, explaining the Princess' speaking voice has previously hinted at 'a layer of vulnerability.'
The analyst puts Eugenie's new confidence down to 'finding more purpose in life' as she 'campaigns on' a host of important topics.
Princess Eugenie celebrated her 33rd birthday earlier this week, letting off some steam at a private members club alongside friends and family. It's no surprise the Princess needed to let lose, as well as being pregnant with her second child with husband Jack Brooksbank, her schedule is jam packed with worthy projects.
Now, a voice analyst has shared that these projects, she believes, have built up a new confidence in the Princess - one she definitely hasn't shown off before. Christella Antoni, a voice and speech specialist, has explained how subtle changes in Eugenie's voice may suggest she has found her 'purpose in life'.
She told The Express, "The word that comes to mind when I hear Princess Eugenie's voice is 'throaty. It is very much a throat-placed voice, denoting some restraint and possible shyness.
"In older interviews going back four or five years, the Princess's voice sounds more husky and sometimes mildly croaky. This adds a layer of vulnerability to her sound."
While the husky tones may come from shyness, there are other factors influencing the Princess' voice. Just as is with everyone else, Eugenie's voice has been shaped by the environment she grew up in and the people she grew up around.
Antoni said, "As applies to all people, Princess Eugenie's voice will be influenced by a range of factors. These include socio-economic class, voice use level and the sound of her parent's voices."
"One of the strongest voice influences indicated in Princess Eugenie's low-pitch voice is the voice of her mother, Sarah Ferguson. Her voice is also characterised by deeper vocal tones."
But according to the expert, Eugenie's voice has altered ever-so subtly in recent years, suggesting not just a change in tone, but from within herself.
Antoni explained, "More recently, the Princess's voice is displaying less of the huskiness of previous years. Perhaps her confidence has grown resulting in freer phonation.
"She campaigns on and frequently speaks out against the incredibly important topics of slavery and human trafficking. Could it be that by finding more purpose in life, she has also found a stronger voice?"
While Eugenie is not a working Royal, over the past few years she has used her public profile to forward charitable interests, taking part in everything from anti-slavery campaigns to helping the Salvation Army pack food during the peak of the Covid pandemic.
She spoke out about her growing participation in charity efforts, sharing the sweet reason for her newly found interest is that she wants to inspire her son. Speaking to Arctic Humanity founder Gail Whiteman and Reuters editor-at-large Axel Threlfall and an 'in conversation' event earlier this year, Eugenie said, "Every decision we now make has to be for ... August, what he's going to be able to look at and do and how he's going to live his life."
Related articles:
Royal News and Entertainment writer
Charlie Elizabeth Culverhouse is royal news and entertainment writer for Goodto.com. She began her freelance journalism career after graduating from Nottingham Trent University with an MA in Magazine Journalism, receiving an NCTJ diploma, and earning a First Class BA (Hons) in Journalism at the British and Irish Modern Music Institute. She has also worked with BBC Good Food and The Independent.