Virgin River season 4 recap: Who shot Jack in Virgin River?
All the important things to remember, ahead of season 5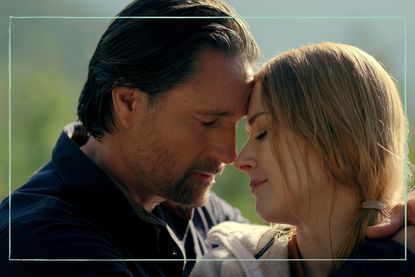 (Image credit: Netflix/Future)
Goodto Newsletter
Parenting advice, hot topics, best buys and family finance tips delivered straight to your inbox.
Thank you for signing up to GoodTo. You will receive a verification email shortly.
There was a problem. Please refresh the page and try again.
Virgin River season 4 recap: It's been a while since we all binged season 4, so here is an overview of all the important things to remember ahead of season 5 landing.
Well Virgin River fans, the day is finally upon us: Season 5 of one of the greatest gifts Netflix ever bestowed on us, is here. It's a show that has everything; drama, trauma, escapism, loveable characters, and a believable central love story set against a breath taking backdrop. Virgin River filmed in some stunning locations, and if you want to know where to find Mel's cabin and Jack's bar in real life, we've got you covered.
Season 4 did answer some important questions including the all-important reveal of the father of Mel's baby - viewers hoping to meet the longed for tot in season 5 hope Mel won't lose her baby. There were also some questions left unanswered, like just who is the father of Charmaine's twins? The woman has been pregnant for ever, and we need this storyline wrapped up. Before we all cosy down to drink up season 5 of the show, we thought a season 4 recap was in order, just in case you've forgotten any important details.
Virgin River season 4 recap
At the start of season 4, Jack is clearly having concerns over Mel's pregnancy, due to the dreams plaguing him about her being all happy and floaty about the bump, with dead husband Mark at her side.
Mel still doesn't know who the father is, after making the questionable decision to implant the last of her former husband's eggs just after she'd split from Jack. These events occurred so closely together, it made it impossible to pinpoint the father. There are discussions around paternity tests between a now reconciled Jack and Mel, before even scarier talks of just how high-risk the pregnancy is take over. An overwhelmed Jack just wants to keep the whole thing on the down low for now, and the only other person who knows at this point is Mel's sister, Joey.
Viewers learn that Hope survived the car crash that happened at the end of season 3, and is recuperating with Doc. It's not all flowers and rainbows though, because a brain injury has left the cantankerous busybody with a brain injury that's affected her memory and overhauled her personality. Sadly, she's forgotten her best friend Lilly is dead, and Doc wants this to stay forgotten until Hope has some strength back.
This plan goes awry when Lizzie accidentally imparts the news, at the same time Hope wonders why her bestie hasn't sent her a get well card. Doc is the one to have to break the news all over again, while Hope is forced to experience the trauma of losing Lilly all over again.
There's a new Doctor in town - with everything else Doc has to contend with, he's hired Doctor Cameron Hayek to take up some of the slack at the surgery. The local female population go wild at the arrival of the latest handsome face, and all suddenly need appointments to see him; although there are signs he only has eyes for Mel...
More surprises are afoot for Jack, when Ricky announces he's joining the Marines following his split from Lizzie. Despite the level of trauma he still experiences over his own time enlisted, Jack is supportive of this decision. Jack is also distracted by his sister Brie remaining in Virgin River, thinking that her visit would be fleeting and she'd have hot-footed it back to her regular life eons ago.
Brie is still upset that Brady has been arrested for shooting Jack because she is possibly in love with him - Brady does strongly protest his innocence about this, but might not get to prove it after he's stabbed in custody. Further distraction could be on the cards for Jack when Charmaine tries to get one over on him by consulting a family lawyer and telling people she's expecting boys, before childishly asking them to keep this news from him.
Hurrah, we later learn that Brady survived his stabbing, and might get to woo Brie back. Making a dash to his bedside, she admits to believing he didn't stab Jack. She later has more than Brady to worry about when Calvin threatens her in a car park, telling her to expect bad things unless Brady get's Emerald Lumber's fentanyl side hustle going.
If you can believe it, there's even more strife in store for Jack when his father shows up and they share a very awkward greeting. He's never bothered to visit his son's bar before, and is in town solely to guilt trip Brie into returning to her high-flying job. For reasons she might put down to pregnancy brain, Mel tells Jack's father he is expecting twins with Charmaine, and he responds by demanding Jack do the right thing and marry her.
Hope is still grappling with how her new life works, and Doc is still keeping the news of his grandson nobody knew about a secret. Elsewhere in Virgin River, Preacher is still searching for Christopher, taking up Aikido as a distraction from his woes. There, he meets instructor Julia and love could be in the air.
Mel wants to try and make things right with Jack and his father, and organises a dinner for them all. Jack's father admits he's always struggled with Jack not following an academic path, and has recently had bad news of his own with Jack's mother asking for a divorce.
Doc finally tells Hope about Denny, who is thrilled by the news - much to his relief. Denny is getting close to Lizzie, with Ricky not taking this well at all and demonstrating renewed determination to get her back. Meanwhile, Jack gets an attack of the green eyed monster when he sees how well Mel and the hunky new Doctor Cameron get along, and responds by getting drunk.
Brady is released from hospital and a mysterious benefactor had paid his bail, meaning he doesn't have to go back to prison. Brie welcomes him home by arriving at his apartment and getting it on with him. There's an ominous air over who exactly put up the bail money, but Brady is having a steamy time of it and will worry about it later.
There's a hint of Charmaine's boyfriend Todd being a controlling gaslighter, when it transpires he's the one stopping her having Jack involved with the twins, and getting lawyers involved. Meanwhile, Tara also has baby woes, and isn't coping with mom Lilly's death and having to care for baby sister, Chloe. The town pulls together to make sure meals are made and delivered, and childcare is provided to give Tara a break.
Lizzie is still trying to hot things up with Denny, but he's being a little fishy and holding back. Things look better for Preacher though, as he tries to deny he's getting closer to Julia, but it's obvious there's an attraction. Locating Christopher and Vince is never far from his mind though, so Julia will need to see past this.
Brie is still trying to sort out the fentanyl situation and is still coming to terms with being sexually assaulted by her ex-boyfriend. Mel tries to convince her she needs to share the trauma with Jack or a therapist, but Brie shuts the conversation down. Mel doesn't have time to argue, because she has a romantic getaway planned with Jack, to Whispering Rock Island.
Things get hairy when the pilot of the plane they had to take to the island has a heart attack. But it's ok! Mel has all the right medical things to hand to save him, and Jack takes the controls to stick the landing. Now they can get on with the romantic break part of the trip - except they argue over finding out the paternity of the baby. Jack doesn't want to know in case the baby isn't his and that changes how he feels about Mel...
Romance is indeed on the cards for Preacher and Julia! They share a kiss during a picnic, but of course, things have to head south when Julia finds a picture of Preacher with Christopher and Paige at the bottom of the picnic basket.
While Hope is boycotting neurology appointments and hoping nobody will find out, Doc asks Denny to move into the clinic - he was previously being held at arms length at the B&B. First, Denny has raised suspicions by holding out on a relationship with, then, he's seen trying to break into the clinic's medicine cabinet and can't be what he seems...
There's a Renaissance Faire interlude, where the whole town don period costumes and look slightly ridiculous for a time. Jack has another brutal moment, when the brother of the man who died in his arms in Iraq arrives, brandishing a letter Chris wrote his parents before he died. Chris's brother Tim, insists Jack shouldn't blame himself for the death, to which Jack responds with his default action of downing large amounts of alcohol.
Mel had noticed the open drug cabinet at the clinic, and questions Doc about it while Jack is getting drunk. Denny has already denied any wrongdoing, insisting he was looking for aspirin. Mel isn't happy with this excuse and discusses what to do about it with Cameron. While this is going on, Denny tells Lizzie he can't be in a relationship right now, and we just need to know what's going on with him.
Mel confronts Jack about a possible alcohol problem, which he denies while halfway out the door with a bottle in his hand. He finally reads the letter Tim gave him properly, and is understandably upset. Meanwhile, Mel wakes up in pain, and is devastated when she reaches for Jack and he isn't there; all is fine with the baby though, later confirmed by Doc and an ultrasound machine.
Joey makes a surprise visit to let Mel know she's getting married the following day to a former high school sweetheart, and the best news - they've only been together a month. In the face of Mel's objections, Joey gets huffy and says she doesn't actually care what Mel feels about the whole thing.
Brady finds out all charges against Emerald Lumber employees have been dropped, so his next move for the DA is to get an incarcerated Jimmy to cooperate with the DA to nail Calvin. Brady manages this, with Jimmy taking the offered deal. Mike tries to persuade Brady to dump Brie, but the girl is firmly in love and will not be dumped.
After a bit of will they/won't they, Joey and Nate do make it down the aisle. Prior to this, Mel had managed to get excited about the wedding and chose a dress for her sister. Charmaine witnessed the dress buying and jumped to all the wrong conclusions about who was actually getting married.
Cameron and Mel dance at the wedding, but jack misses the whole event and a frantic Mel eventually launches a search party. Jack is found asleep in a car park, and his later attempts to apologise to Mel are met with a door slammed in his face. She insists he needs to get help for his alcoholism, and he insists he doesn't and this will never happen again (spoken like a true alcoholic.)
There's more drama in store for Mel when Mark's sister Stacie pays her a visit. Their lunch date gets off to a good start when Stacie apologises for asking Mel to return her wedding ring, and for maliciously sharing a photo of her sonogram with her at a time Mel was deep in grief. However, before she leaves, Stacie makes the announcement that her mother is attempting to get custody of Mel and Mark's frozen embryos in an attempt to have them implanted in a surrogate, and raise the children herself.
Denny is still being fishy - Lizzie discovers medicine in his drawer with someone else's name on it, and viewers see Denny taking pictures of Doc's bank records. Doc finds out about all of it and confronts Denny - he says he needed the bank records to pay off the clinic's mortgage as a surprise to Doc. He received some insurance money when his dad died, and had simply decided to do a good thing for his grandfather.
Things are going well with Preacher and Julia, until Preacher gets an unexpected call from Christopher. Vince has taken him on the run, and Preacher becomes reset on finding him.
Meanwhile, Brady comes face-face with Melissa Montgomery at the Emerald Lumber office. She tells him Calvin is no more, and he's to take over where Calvin left off. Poor Brady has no choice but to accept, fearing for Brie's safety should he say no. Calvin is later mysteriously blown up, which puts the fear into everyone even more.
Mel meets with Mark's mother Cassandra, to discuss the embryo issue. Livid that Mel has already used the embryos, she lays out her demands - she expects to co-parent any child that results from them, despite Mark handing Mel sole control over them. Cassandra makes it clear she's going to fight this one for all she's worth - all the trouble gets Jack to finally agree to a paternity test.
Viewers then find out that Jack is carrying even more trauma than they knew about - he once had an older brother named Adam, who died by falling from a roof when they snuck out of a window as kids. He reveals this information to Mel, who understands why he has such a terrible alcohol problem and needs all the help he can get.
Things are about to get even worse for Brie when her ex Don arrives in town. And Preacher's romance could go down the pan when Paige makes a shock reappearance; she's been hiding out at a women's shelter and didn't know Christopher was missing.
The final episode of the season sees Jack and Mel get engaged. As they celebrate, Mel get's email confirmation of the baby's paternity - Jack is the father. The baby is a little girl, and now they can relax about any claim Cassandra thought she had on the child.
Cameron had previously found out Mel was pregnant, announced his feelings for her, and told her Jack wasn't good enough for her. Despite this, he manages to be congratulatory when Mel tells him and Doc the good news, before he resigns... This results in Mel feeling bad and resigning instead, to allow Cameron to stay.
We finally find out why Denny has been acting so strangely - as everyone waves Ricky off, he reveals to Lizzie that he is terminally ill with Huntington's Disease. Elsewhere, Preacher discovers Vince holding a gun to Paige, wading in to help before police arrive - there's a scuffle and it looks like Vince might be dead.
In the closing moments, Jack and Hope meet with Nick and Jo Ellen, and are joined by Nick's sister - none other than the mysterious Melissa Montgomery. They all toast Mel's pregnancy just as Jack receives a text from Charmaine to let him know she has a problem. They find her crying on the floor, afraid that Todd is going to break up with her. She then drops the bombshell of the season, that the twins aren't Jacks...
Who shot Jack in Virgin River?
Vince shot Jack in Virgin River, the ex brother-in-law of Paige. This reveal is made in the season 4 finale.
Vince had made his way to Jack's bar in search of his missing twin brother, Wes. In season 2, Paige had pushed Wes down the stairs, resulting in his death. Wondering if Preacher might have had something to do with his brother's disappearance, Vince had gone to Jack's in search of him.
Vince and Jack had entered into a struggle, with Jack cutting Vince with a knife, and Vince shooting him. A bloody knife was found in the bar when a leaky roof caused some things to have to be moved around. The finale confirmed the blood found on it to belong to Vince. Having lost all memories from the attack, Jack also gets some flashbacks to it, finally putting to bed the mystery of who shot him.
Will there be a Virgin River season 6?
Yes, season 6 of Virgin River has been confirmed by Netflix, although it may arrive later then hoped due to the ongoing writers' strikes.
The announcement was made on On May 17, three months ahead of the season 5 release in September 2023. However, while season 6 should now be in production, the cast and crew remain at home due to ongoing industrial action. Alexandra Breckenridge shared how she'd been keeping herself busy, with her Instagram followers.
The Mel actress wrote "I feel like I've been cooking since I got back from dropping off my daughter at school. I'm trying to do something fun and creative with my time because SAG is on strike and I can't go back to work and I can't even talk about work. So, if all y'all are trying to send me messages asking about work-related things, I can't answer you and I'm really sorry about that."
She concluded "I can't post anything, I can't promote anything. It's very weird. I'm not usually somebody who likes doing a lot of promotion or interviews just because it can be rather daunting and stressful. So I'm trying to do cooking because that's what I love to do and share with you when I'm at home, strike or no strike."
For further recaps, we have a Screw series 1 recap ahead of season 2 landing. If you're yet to watch The Bear season 2, here's a season 1 recap for you. For those who have seen the equally frenetic second season of the culinary drama, we have the ending explained in depth for you.
Parenting advice, hot topics, best buys and family finance tips delivered straight to your inbox.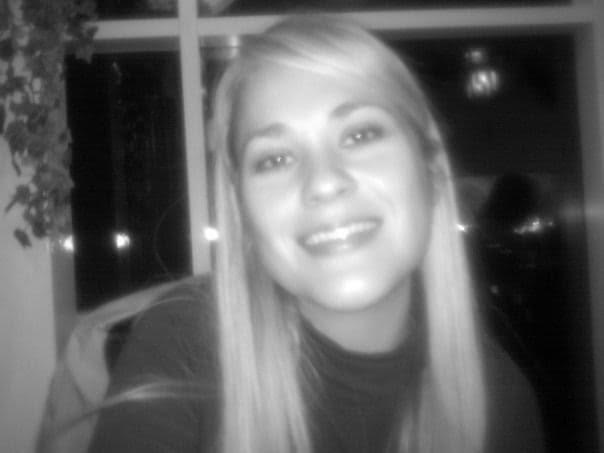 Lucy is a multi-award nominated writer and blogger with six years' experience writing about entertainment, parenting and family life. Lucy has contributed content to PopSugar and moms.com. In the last three years, she has transformed her passion for streaming countless hours of television into specialising in entertainment writing. There is now nothing she loves more than watching the best shows on television and telling you why you should watch them.