Where is Carlos Ghosn now? Whereabouts of the fugitive explained
The story of his escape is compelling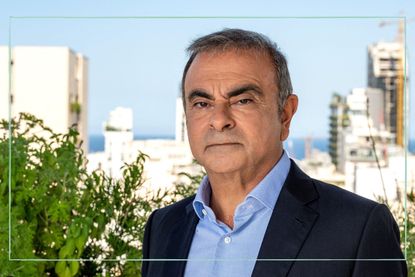 (Image credit: Ammar Abd Rabbo/Abaca/Alamy)
Goodto Newsletter
Parenting advice, hot topics, best buys and family finance tips delivered straight to your inbox.
Thank you for signing up to GoodTo. You will receive a verification email shortly.
There was a problem. Please refresh the page and try again.
Where is Carlos Ghosn now? A new Apple+ TV documentary about the fugitive has hit screens, piquing interest in him and his great escape.
The unwavering popularity of true crime has reared its head again, in the form of Apple+ TV documentary Wanted: The Escape of Carlos Ghosn. The four-part series investigates Ghosn's status as either victim or villain in what is quite frankly, a wild ride of a backstory. The former Nissan and Renault CEO made an amazing escape from Japan in the midst of criminal allegations made against him, and while previous TV offerings dissecting his story have not heard from the man himself, this latest iteration offers Ghosn the chance to tell his side. But where is the exiled renegade telling his version of events from? We reveal what he did, and where he is now.
The heart warming comeback story of Mike Veeck in The Saint of Second Chances has recently left viewers asking about the whereabouts of Mike and Bill Veeck now. Elsewhere on the streamer, a documentary detailing their high-profile defamation trial has left viewers asking where is Amber Heard now, as well as the whereabouts of Johnny Depp now - both parties have kept a low profile in the wake of Depp vs. Heard.
Where is Carlos Ghosn now?
Carlos Ghosn is currently living in Lebanon with his wife, where he has citizenship due to being born to Lebanese parents.
As well as familial ties with the country, Lebanon is a safe choice due to its lack of extradition treaty with Japan, where Ghosn is wanted; he also has citizenship in Brazil, where he was born. Alongside fighting the case against him, Ghosn earns money by undertaking virtual consulting work.
According to the Washington Post, Ghosn said on his arrival to Lebanon "I have not fled justice - I have escaped injustice and political persecution." Describing an unjust legal system in Japan, he continued to suggest he had been deprived of basic human rights while incarcerated in the country, including the right to prove his innocence.
During a 2020 news conference in Lebanon, Ghosn stated he'd freely stand trial any country that would treat him fairly, reiterating that Japan was certainly not that place. Saddened when warrants for his arrest were issued in France, he said "You have a masquerade of a justice in Japan and what makes me very sad is that in a certain way France has been an accomplice of it."
What did Carlos Ghosn do?
Carlos Ghosn was accused of allegedly under-reporting his salary while working at Nissan, and for gross misuse of company assets.
Ghosn was known for successful stints as the CEO of Michelin North America, before joining Renault in 1996. He moved to Nissan in 1999, following the Renault-Nissan-Mitsubishi Alliance formation. He left his position as Nissan CEO in 2017, and his was arrested at Tokyo International Airport for his alleged crimes in 2018.
Ghosn has been accused of under-reporting his compensation by £53 million over the course of eight fiscal years. According to Radio Times, it's also alleged that he attempted to place losses from other foreign exchange contracts onto Nissan's books during the 2008 financial crisis when the yen value rose. This move is thought to have been unsuccessful, requiring a business associate to lend the additional collateral required by the bank. Ghosn later allegedly transferred £12.7 million from Nissan funds to said associate - he denies all charges against him.
Dir. James Jones speak to @LinseyDavis about "Wanted: The Escape of Carlos Ghosn," which unpacks the riveting story of the infamous rise and fall of one of the most powerful men in the world. pic.twitter.com/MSj0RjBKEOAugust 23, 2023
See more
How did Carlos Ghosn escape?
Carlos Ghosn was smuggled out of Japan in box normally used to transport musical instruments.
Due to the high number of concerts being held in Japan at the time, it was felt the presence of a music box wouldn't draw too much attention. On the day of his escape, Ghosn visited a hotel - he was usually followed as part of the terms of his bail. Once inside, he discreetly changed his clothing and was helped into the music box by two men posing as musicians.
From there, he was placed in a bullet train that took him to Osaka. A private jet was waiting for him, which flew him from the country attempting to convict him of his alleged crimes. Ghosn was required to change planed in Turkey, landing in Beirut the following morning.
Ghosn told the BBC "When you get in the box, you don't think about the past, you don't think about the future, you just think about the moment." He added "You're not afraid, you don't have any emotion except the huge concentration on 'this is your chance, you can't miss it. If you miss it, you're going to pay with your life, with the life of a hostage in Japan'."
Who helped Carlos Ghosn escape from Japan?
Father and son duo Michael and Peter Taylor helped Carlos Ghosn escape from Japan.
The pair were arrested in Massachusetts in May 2020, before being extradited to Japan in March 2021. Michael Taylor was sentenced later to two years in prison, while Peter Taylor was handed a sentence of one year and eight months. Both pleaded guilty to their role in the escape plot, apologizing to the Japanese justice system for what they'd done.
#WATCH: #Japan tortured me, ex-American elite soldier Michael Taylor, who planned #CarlosGhosn's dramatic 2019 escape from #Tokyo, tells @ArabNewsjp | full story: https://t.co/JUmM2iHwPT pic.twitter.com/XQmSc0dDkyAugust 19, 2023
See more
Although the pair were later permitted to finish their sentences in the US, Michael Taylor has spoken out about his time spent in a Japanese prison. In an interview shared to Twitter, he said "As far as the torture, yeah, 17 months in solitary confinement. One... two showers in a six-and-a-half month period of time."
He added "There's no heat, you get frostbite daily. No ventilation or air conditioning during the summer. People are passing out from heatstroke. According to the United Nations, that's clearly torture."
To find out where Andrew Ridgeley is now and what he did after Wham!, look no further. We've looked into the whereabouts of Tony Martin now, the farmer from Channel 4's The Interrogation, and what happened after he shot intruders in his home. Nick Prugo, the thief from Netflix series The Real Bling Ring, continued to find himself in trouble in the aftermath of the infamous Hollywood robberies.
Parenting advice, hot topics, best buys and family finance tips delivered straight to your inbox.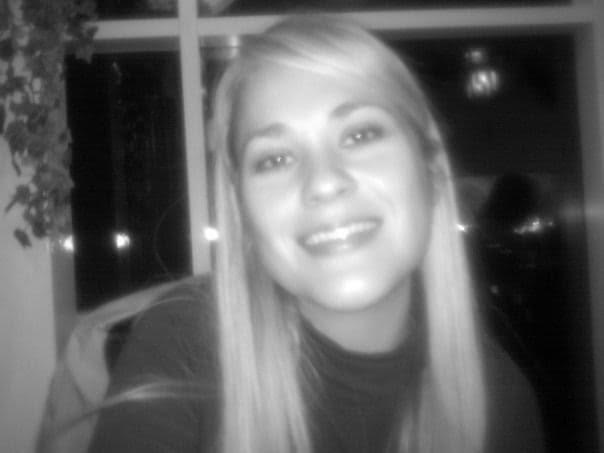 Lucy is a multi-award nominated writer and blogger with six years' experience writing about entertainment, parenting and family life. Lucy has contributed content to PopSugar and moms.com. In the last three years, she has transformed her passion for streaming countless hours of television into specialising in entertainment writing. There is now nothing she loves more than watching the best shows on television and telling you why you should watch them.