Where is Mazher Mahmood now? The Fake Sheikh on Prime Video
Wondering about the whereabouts of Mazher Mahmood now?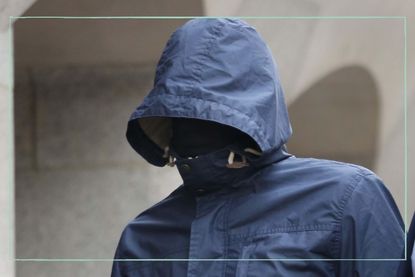 (Image credit: PA Images/Alamy/Future)
Where is Mazher Mahmood now? Prime Video have released a documentary covering the escapades of the man dubbed The Fake Sheikh, but where is he now?
A new Prime Video documentary breathes new life into the rise and fall of the notorious undercover journalist who came to be known as the Fake Sheikh. The series of that very name, tells the story of the former News of the World employee Mazher Mahmood - he preferred the name "the King of the Sting," who fell spectacularly from grace after a lengthy career. Taking ever-increasing risks and going to crazy extremes to get his stories signalled his downfall, and viewers are likely to watch these unfold with a huge amount of incredulity. Exactly what did Mahmood do, and where is he now? Read on for everything we know.
A spate of recent documentaries and films highlighting true events have left viewers wondering what happened to the subjects. Also on Prime Video, A Million Miles Away will provide inspiration for many, as we reveal the whereabouts of astronaut Jose Hernandez now. Heartwarming Netflix documentary The Saint of Second Chances left many asking for the whereabouts of Mike and Bill Veeck now. Elsewhere on Netflix, those tuning in to Get Gotti have been wondering what happened to John Gotti, the infamous mob boss.
Where is Mazher Mahmood now?
The whereabouts of Mazher Mahmood are currently unknown. Former friends and colleagues believe he has returned to journalism - with his ability to conceal his identity, the master of disguise could well be working under a different name.
However, there is no evidence to substantiate these rumours, and they remain just that. Prior to his conviction, he kept his identity concealed, and since his release from prison, has maintained a very low profile. Mazher Mahmood was jailed for 15 months in 2016 for tampering with evidence in a case involving former N-Dubz singer Tulisa Contostavlos. Mahmood and his driver Alan Smith, were accused of plotting to alter evidence in Tulisa's trial for claims she had organised a supply of cocaine - Mahmood had been behind the sting that caught the singer out.
There were claims Tulisa had been caught on camera by Mahmood bragging about using drugs, and offering to deliver cocaine to a suite at the Dorchester Hotel. Mahmood handed the covertly taken footage to police in 2013, and the story rapidly became front page news.
However, Smith was aware that Tulisa had a dislike of drugs, and had a relative suffering at the hands of cocaine use - he'd included this information in his statement to police. Gunning for a conviction for Tulisa, Mahmood and Smith then conspired to alter their statement and omit this piece of evidence.
When they were caught changing the statement, Tulisa's trial collapsed and she was cleared of any wrongdoing. Mahmood and Smith were both later found guilty of conspiring to pervert the course of justice. On their conviction, the judge said "The motive was to preserve and enhance your reputation, you wanted another scalp and Ms Contostavlos' conviction would have achieved that."
Mahmood was handed a 15-month sentence, and Smith sentenced to 12 months, suspended for two years.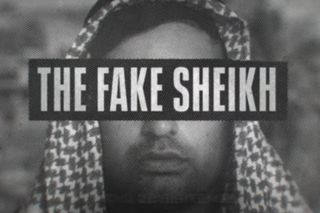 What did Mazher Mahmood do?
Mazher Mahmood was born in Birmingham in 1963, to parents both working as journalists. By the 1970s, he began carving out a career in journalism himself, by helping his parents produce an Urdu-language newspaper. By 1979, he was using his own family members to gain notoriety - he exposed one member for selling pirate videos. This resulted in job offers from the likes of Sunday People, and the Sunday Times.
In 1991, Mahmood joined the News of the World, and built on the "fake sheikh" identity he'd already coined - disguising himself as a wealthy Middle Eastern aristocrat, to carry out stings on celebrities without suspicion. His real identity was always shrouded in secrecy, with no photo appearing next to his byline at the News of The World.
In 1999, his career was flying, and he was the recipient of the British Press Awards reporter of the year for an exposé of two Newcastle United directors. By August 2011 he was working for the Sunday Times. With a team of photographers and informants at his side, his stories dominated the front pages and in 2012 he claimed 261 people had been jailed over revelations he brought to light.
By the time he attempted his sting on Tulisa, he'd been forced to drop the fake Sheikh persona, due to the notoriety now surrounding it. Instead, he pretended to be a Bollywood executive, offering her a life-changing movie role before asking her to acquire cocaine for his personal use.
By the time of his conviction, Mahmood had indeed taken down some who no doubt deserved it. He had also shattered the lives of many, just for a sensational headline - the outrageous methods he began using to snare victims became increasingly unsavoury. The Prime Video documentary looks at the possible motives of the now infamous journalist, and interviews both friends and victims. But, as the man himself doesn't appear personally, there will be plenty of questions left unanswered.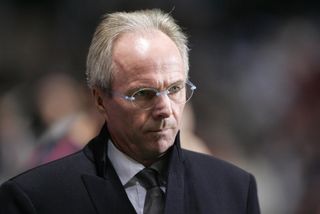 The Fake Sheikh: High profile stings
Sven Goran Eriksson
In 2016, Sven Goran Eriksson fell foul of the Fake Sheikh when working as the England football coach.
He was recorded telling Mahmood that Aston Villa Football Club was for sale, and he'd happily quit as England manager to take them over if England won the World Cup. He also suggested Michael Owen was unhappy playing for Newcastle United, and his comments were published six months before the World Cup in Germany began.
Eriksson said in a statement at the time "I would like to assure everyone, especially the fans that I'm 100% committed to the England job. I've told the FA this and value the great support I have received from them. I have spoken with the players concerned today and I have been very pleased with their reaction and am confident my relationship with them has not been damaged." However, he resigned as England coach when the tournament ended.
John Alford
Former Grange Hill and London's Burning actor John Alford, had his career ended by Mahmood at the age of 25.
After initiating a meeting with Alford at a London hotel, he told him if he attended the opening of nightclub in Dubai, there was a chance he could arrange a £1m movie role for him, alongside Robert De Niro and Sylvester Stallone.
Having drinks together after the discussion, Mahmood asked the actor to obtain drugs for him. Admitting he did the wrong thing but also feeling intimidated and like he had little choice, Alford agreed - he arranged for two grammes of cocaine and 11 grammes of cannabis to be delivered to Mahmood.
Alford was later sentenced him to nine months in jail for supplying the drugs, although he only served six weeks and spent the remainder wearing an electronic tag. He never worked as an actor again, instead finding odd jobs such as roofing and taxi driving.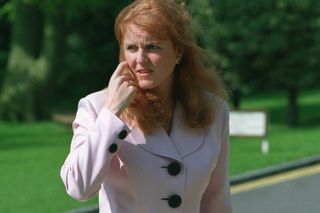 The Duchess of York
In 2010, The Duchess of York was caught out by Mahmood, when he posed as a foreign businessman. He offered £500,000 in exchange for the Duchess allegedly offering access to former husband Prince Andrew.
She was recorded saying: "Look after me and he'll look after you... you'll get it back tenfold. I can open any door you want." Later forced to apologise for her actions, the Duchess said "I very deeply regret the situation and the embarrassment caused. It is true that my financial situation is under stress however, that is no excuse for a serious lapse in judgment and I am very sorry that this has happened."
Victoria Beckham
In 2002, Mahmood believed he'd uncovered a plot to kidnap Victoria Beckham, making the headlines once again.
He suggested he'd discovered a gang of kidnappers were to take the former Spice Girl hostage for a £5m ransom. Five men were later charged in relation to the allegations, although a later trial collapsed when the News of The World were found to have paid a convicted criminal for details of the plot.
Following Depp vs. Heard, we've looked into the whereabouts of both Amber Heard and Johnny Depp now - both have been keeping a low profile in the aftermath of the trial. We've also looked at what happened to Ueli Steck and where Dani Arnold is now - the alpinists featured in Netflix's Race To The Summit.