The Real Bling Ring: where is Nick Prugo now?
A decade after a string of notorious heists, what happened to one of the perpetrators?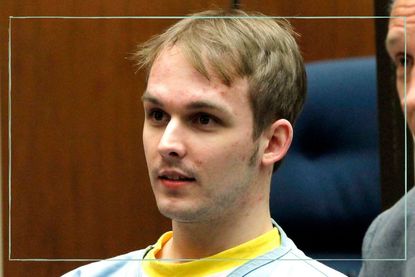 (Image credit: Associated Press/Alamy)
Goodto Newsletter
Parenting advice, hot topics, best buys and family finance tips delivered straight to your inbox.
Thank you for signing up to GoodTo. You will receive a verification email shortly.
There was a problem. Please refresh the page and try again.
Where is Nick Prugo now, as The Real Bling Ring: Hollywood Heist is set to air on Netflix - we reveal all.
A decade ago, a group of teens came together with the idea of stealing from the properties of high profile Hollywood celebrities. Thought to have targeted over 50 celebrity homes, the gang became known as the Bling Ring and collectively stole $3 million worth of cash and possessions. A movie was made about the gang's criminal activities, covering their spree that lasted just short of year. Ten years on, the culprits have agreed to tell the real story behind the Hollywood Hills home-invasions that had a nation gripped, in a brand new docuseries. Featuring interviews with the perpetrators and some of the victims, The Real Bling Ring: Hollywood Heist acts as a cautionary tale for when a celebrity obsessed culture meets social media and spirals out of control. Read on to find out where prolific gang member Nick Prugo is now, and what happened to him after he served jail time.
A recent dramatization of the actions of Raoul Moat left viewers asking about the whereabouts of Samantha Stobbart now - his former girlfriend narrowly escaped death at his hands. A Channel 5 documentary examining the murder of Lynda Spence left viewers wondering where Colin Coats and Philip Wade are now, the men responsible for the crime. ITV's The Steeltown Murders showed how the culprit was caught 30 years after he initially evaded police officers.
Where is Nick Prugo now?
Nick Prugo currently lives in Los Angeles with his husband, with whom he runs an online business; he has also changed his name to Nick Nurgo.
Prugo was sentenced to two years in prison for his part in the Bling Ring burglaries, being freed after serving one year. According to Glamour, he appeared on Good Morning America in 2010 following his release, to apologise for his crimes. He said "I don't think any of us realised how severe it was until we actually got caught. I'm trying to take responsibility for my part and just let the world know and the victims know I'm sorry."
In 2015 he made headlines once again when according to The Cut, Prugo was charged with stalking and soliciting rape by Hollywood esthetician Dawn DaLuise. She accused him of harassing her and her family, and framing her for a murder plot involving a rival salon owner. Along with Edward Feinstein, it was alleged the pair posted DaLuise's name and address on Craiglist, soliciting men to rape her.
Following a plea deal, rape charges against Prugo were dropped, and he was ordered to serve 350 hours of community service and three years' probation for charges of stalking. Remaining away from the headlines since that time, Prugo now lives with his husband in Los Angeles.
How old was Nick Prugo when he got caught?
Nick Prugo was 18-years-old when he was caught for his part in the Bling Ring's crimes.
Having stolen from the likes of Paris Hilton, Audrina Partridge, Megan Fox and Orlando Bloom, Prugo told Eyewitness News how the lines between TV shows and reality were blurred for him at that young age. He daid "I didn't really understand, you know, what was real and what wasn't at that time just because I was so consumed with reality television."
He continued to add "I was very nervous, very scared but the girls seemed to calm me down a lot. And then it just seemed to flow and it seemed very natural after a couple of burglaries. And it just didn't seem like what we were doing was so bad."
He went to watch himself portrayed on screen in Sofia Coppola's big screen reimagining of the crime spree, released in 2013. Of watching the heists play out, Prugo said "It was heavy. It's a heavy thing because it's obviously something that really happened to me. It's just really intense." Weighing in on the effects of his jail time, he concluded "I needed to have that jail experience. I needed to figure out my boundaries."
What happened to Rachel Lee?
Very little is known about what's happened to Rachel Lee following her release from prison, as she continuously declines interviews. It is believed she graduated from cosmetology school, but unknown if she uses her qualification.
The last known interview she gave was in 2018, to Us Weekly, where she spoke about her time in prison. She told the publication "As a teen, I was chasing love in all the wrong places and by the time I realized, it was too late and I was in prison. I truly feel prison was a blessing in disguise - the best thing that ever happened to me." She concluded "It made me realize you can only trust yourself at the end of the day."
Rachel chooses not to discuss her involvement in the Bling Ring, and has declined participation in the film or any subsequent documentaries made about the burglaries. However, she has spoken about meeting Emma Watson, one of the actresses involved in the film. On meeting Watson, she reportedly said "I walked up to her and I said, 'Hi, my name is Rachel. I just wanted to introduce myself because you were in a movie based upon my life. I actually had the chance to work on the movie but I didn't feel comfortable at the time.' And [Watson] put out her hand and said, It's nice to meet you.'"
Are Rachel Lee and Nick Prugo still friends?
It remains unknown whether Rachel Lee and Nick Prugo have remained friends, as neither have publicly commented about it.
In the aftermath of the crimes, Vanity Fair reported that Nick Prugo suggested he was led into the crime spree by Rachel Lee. He said "We just did it. I know it sounds dumb, but Rachel just wanted the clothes. She wanted to look pretty. I was just following Rachel... I loved her almost like a sister."
According to the publication, the pair met in 2006 at Indian Hills school; Nick transferred there after being expelled from Calabasas High School for excessive absences. He had a diagnosis of A.D.H.D and anxiety, suggesting that Rachel was the first friend who accepted him and made him feel he could be himself. Both were alleged to have difficult relationships with their parents.
With Nick maintaining he felt more uncomfortable with Rachel's antics and her leading him further into crime, and Rachel distancing herself from her past, it appears unlikely the pair would remain friends.
Those who have watched Jessica Biel as Candy Montgomery in Candy, have asked if the series is based on a true story - we have all the details of the crime whose conclusion shocked the world. The horrifying details of what happened to Natascha Kampusch were covered in Channel 5 documentary The Girl In The Cellar. The channel also looked at where Sion Jenkins is now - the stepfather of Billie-Jo Jenkins was acquitted of her murder, and the case remains unsolved.
Parenting advice, hot topics, best buys and family finance tips delivered straight to your inbox.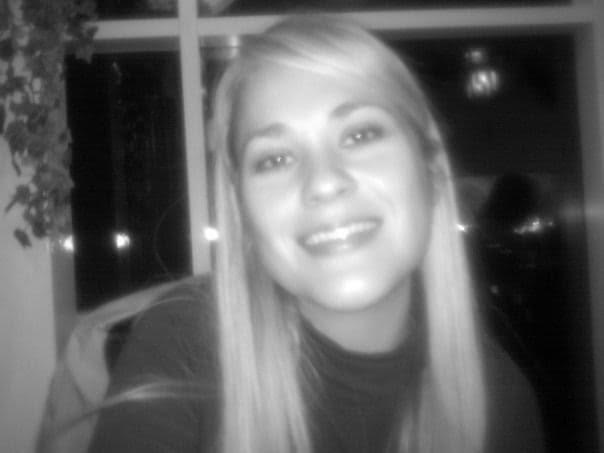 Lucy is a multi-award nominated writer and blogger with six years' experience writing about entertainment, parenting and family life. Lucy has contributed content to PopSugar and moms.com. In the last three years, she has transformed her passion for streaming countless hours of television into specialising in entertainment writing. There is now nothing she loves more than watching the best shows on television and telling you why you should watch them.