Where are Mike and Bill Veeck now? The Saint of Second Chances on Netflix
What happened to the father and son after they tried to make a comeback?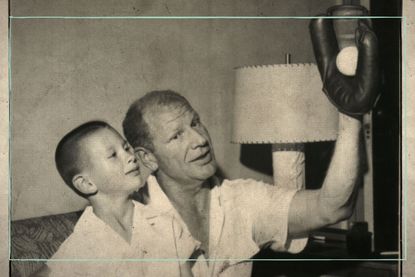 (Image credit: Netflix/Future)
Goodto Newsletter
Parenting advice, hot topics, best buys and family finance tips delivered straight to your inbox.
Thank you for signing up to GoodTo. You will receive a verification email shortly.
There was a problem. Please refresh the page and try again.
Where are Mike and Bill Veeck now? Netflix documentary The Saint of Second Chances shines new light on the infamous Disco Demolition Night, and its impact on the Veeck family.
It appears impossible to make Mike Veeck's comeback story heartfelt and emotional - yet The Saint of Second Chances directors have done just that. Academy Award winner Morgan Neville, along with Jeff Malmberg, use Jeff Daniels to narrate the family's incredible story, which features It's Always Sunny in Philadelphia star Charlie Day in re-enactment scenes.
The now infamous Disco Demolition Night that Mike pulled in a bid to impress his legendary father backfired spectacularly, and he effectively ended his father's career because of it. The documentary reveals Mike's struggle to claw his way back up from rock bottom, and how he managed to reclaim the family legacy in the midst of distressing personal news. If you're wondering where Mike and Bill Veeck are now in the years after that fateful night, here's everything we know.
A flurry of interesting documentaries and fact-based films have aired recently - the Prime Video movie A Million Miles Away has left fans asking where Jose Hernandez is now, the incredible real-life astronaut whose life is depicted by Michael Pena. Carlos Ghosn now permanently hides out in the country he sought refuge - his incredible escape from Japanese authorities left those tuning in to Apple+ TV's Wanted: The Escape of Carlos Ghosn, reeling. Netflix documentary The Deepest Breath tells the story of an ambitious free diver and the tragedy she was involved in - this also left viewers wanting to know the whereabouts of subject Alessia Zecchini now.
Where is Mike Veeck now?
Mike Veeck now runs the employee engagement consulting firm Fun Is Good, providing workshops, seminars and corporate entertainment, with the aim of helping businesses build a fun environment to build employee engagement.
Fun Is Good borrowed their philosophy from Dr. Seuss, transforming it into a teachable mindset to be applied to life and business. They believe having fun at work creates a more engaged workforce, which in turn improves customer customer experience. Together, employees having fun and the subsequent satisfied customers, create a healthy, happy, profitable work environment.
Outside of Fun Is Good, 72-year-old Mike Veeck is still involved in baseball, acting as co-owner of several minor-league baseball clubs. He is also a restaurant owner, and undertakes speeches away from his business, around the world.
Speaking to the MLB Network on YouTube, Mike Veeck spoke about his philosophy. "Well, after this pandemic, you can imagine that fun is good is even more timely," he said. The philanthropist added that he came up with the philosophy initially while working on the fan experience when promoting baseball games. He focussed not on the quality of baseball fans would get to watch, but instead on the fun they would have while there.
Realising the importance of placing the onus on fun, Veeck had the idea to transform workplaces and employee/customer experience with it. "We found it was applicable to any workspace," he added, concluding "If you make it enjoyable and engaging, people will hang around and talented folks will join you."
What did Mike Veeck do?
Mike Veeck masterminded the now infamous Disco Demolition Night, that effectively ended his father's career, and altered the course of music altogether.
According to Vice, In 1979, Steve Dahl was working as a DJ at local The Loop. Dahl was one of a number of people annoyed over disco becoming more popular than rock'n'roll, with his radio show regularly featuring a segment where he'd use sound effects while pretending to blow up disco LPs. At this time, Mike Veeck's father, Bill Veeck, was owner of the Chicago White Sox - Mike was now working as the White Sox's assistant business manager and promotion director, and wanted to do something big to impress his father as attendance at games was poor.
Hearing Dahl trash disco music on the radio piqued Mike's interest, and he hatched an idea. On July 12, Steve Dahl and Mike Veeck used the idea of Disco Demolition Night as a ticket sales promotion. Charged 99 cents for entry, fans could bring a disco record with them, to blow up between games. The stunt backfired spectacularly, with Mike effectively ended his father's career because of it.
It's thought that over 50,000 people attended the event - double the amount expected. When the records were collected and blown up in a dumpster, the crowds poured onto the field and a riot ensued. Many rioters were arrested, and the pitch was rendered unplayable from the blast. The White Sox were forced to forfeit the game with play unable to continue, and riot police were left trying to break up the carnage unfolding.
After that fateful Disco Demolition Night, Mike Veeck left the White Sox and believes he was then blackballed from working with major league teams. He got divorced and was involved in custody disagreements over his children. A battle with alcoholism resulted in him attending Alcoholics Anonymous in an attempt to get his life back on track.
Bill Veeck was in hospital the night of the Disco Demolition, but was so concerned about the idea, he checked himself out and headed to the stadium. It was Bill however, who took much of the blame for the incident, and shortly after Mike left the club, Bill sold the White Sox in 1980. He lived quietly thereafter, while his son entered a decade of tumult.
It wasn't just the impact on the White Sox and the Veeck family that Disco Demolition Night had, it had instant effects on disco as a music genre. Black teenager Vince Lawrence was working at Comiskey Park the night of Disco Demolition. He recalls that the entirely white audience weren't just arriving with disco records, but anything made by a Black artist.
Lawrence told the Guardian "I said to my boss: 'Hey, a lot of these records they're bringing in aren't disco – they're R&B, they're funk. Should I make them go home and get a real disco record?'" He was laughed at and told no. In the immediate aftermath of the event, radio stations known for playing disco music switched to rock, and the best-disco-recording category disappeared from the Grammys.
Huge disco artists found themselves out of work, and disco labels began changing their sleeve designs to make them look less like disco. The impact is said to have permanently altered the course and popularity of the genre.
Where is Bill Veeck now?
Bill Veeck died in 1986 at the age of 71, seven years after Disco Demolition Night and five years after he sold the White Sox.
He had struggled with his health for many years, and for much of his adult life had a prosthetic leg after needing an amputation when serving as a Marine during World War II. A heavy drinker and smoker, he developed lung cancer in 184, and died from the disease two years later, on January 2, 1986.
Speaking in the aftermath of Disco Demolition, Bill Veeck said "Disco Demolition was a disaster. And the strange part about it, it was a disaster because I had done insufficient investigation. It had never occurred to me that anything like that could have happened."
He added "I couldn't get anybody to leave, which was a pretty humbling experience. I stood on that field for 45 minutes. I couldn't get anybody off. But I didn't want to cause a real riot by bringing in the police. You know, I felt, let them run until they run themselves out. Actually, we could've played the second game, but the umpires were frightened. But that was a disaster. I suppose you're entitled to one every four years."
Is Bill Veeck in the Hall of Fame?
Yes, Bill Veeck was posthumously inducted to the Baseball Hall of Fame in 1991.
Described by American Heritage as "A larger than life figure," and "A chain-smoking, charismatic, photogenic redhead with a big open face," Bill Veeck was born into a sport-loving family with a sports writer for a father.
Although he took the blame for Disco Demolition Night at the time, history will look down on him favourably. He is still remembered for his creativity and marketing skills, and his financial innovations saved the clubs he owned millions of dollars - he is seen as one of the great business innovators of modern times. Considered both a visionary, and a showman, the effect he had on baseball remains evident.
Following the Depp v Heard documentary on Netflix and both parties keeping a low profile, we've look at the whereabouts of Amber Heard and Johnny Depp now. After the streamer's Wham! documentary, many were asking what Andrew Ridgeley did when the band split up, and where he is now - we also have this covered.
Parenting advice, hot topics, best buys and family finance tips delivered straight to your inbox.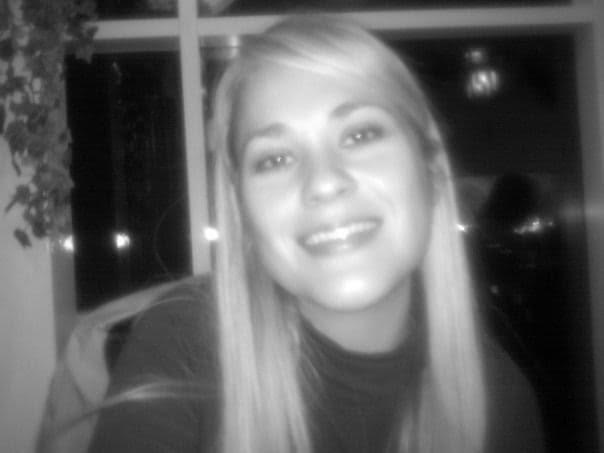 Lucy is a multi-award nominated writer and blogger with six years' experience writing about entertainment, parenting and family life. Lucy has contributed content to PopSugar and moms.com. In the last three years, she has transformed her passion for streaming countless hours of television into specialising in entertainment writing. There is now nothing she loves more than watching the best shows on television and telling you why you should watch them.