Where is Rachel Lee now? The Ring Leader: The Case of the Bling Ring
She's finally broken her silence...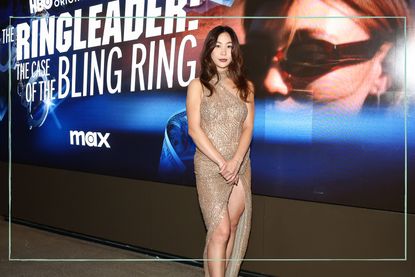 (Image credit: Arturo Holmes/Getty Images/Future)
Where is Rachel Lee now? Often referred to as the ring leader in the Bling Ring case, she's maintained a low profile - until now...
The Ringleader: The Case of the Bling Ring is a documentary film delving once again into the notorious case of The Bling Ring robberies. The actions of seven teenagers whom, between 2008-2009 broke into the homes of multiple high-profile celebrities, has already been picked over multiple times. The TV film The Bling Ring documented the group's activities, and aired in September 2011. A higher profile film starring Emma Watson, was released in 2013, also named The Bling Ring. In 2022, a three-part documentary series called Bling Ring: Hollywood Heist premiered on Channel 4, and was later picked up by Netflix.
All iterations have picked out Rachel Lee as the group's leader. Lee has always maintained a refusal to participate in any of them, or give any interviews - until now. In the same way we looked at the whereabouts of fellow group member Nick Prugo now, we can now identify what Rachel Lee is doing now, and what her side of the story is as she breaks her silence in the latest documentary. We've looked at where Rebecca Loos now resides, after David Beckham finally addressed rumours of an affair in Netflix's Beckham documentary. Prime Video viewers tuning in to a documentary about the controversial Twin Flame Youtubers have asked what Jeff and Shaleia Divine now get up to.
Where is Rachel Lee now?
Rachel Lee now works as a hairdresser in Los Angeles. Fellow Bling Ring member Alexis Neiers once visited the salon where Lee works, and both recall the encounter very differently.
Neiers suggested she merely saw Lee in the salon, but Lee's recollection is not the same. "It's really funny that she said she 'thinks' because I literally washed her hair," Lee said to the Los Angeles Times. She added that Neiers had asked her when she'd been released from prison, adding "That moment was intense because her and I were never friends before. There were my coworkers who I didn't know yet, and I was just freaked out. I actually didn't watch the Netflix documentary, but I feel like my friends have just told me so much about it. [However], I have seen the Sofia Coppola Bling Ring."
Documentary director Erin Lee Carr had already spoken to Neiers about taking part in The Ring Leader: The Case of The Bling Ring, and was desperate to get the notoriously private Lee on board. Neiers relayed the conversation she'd had with Lee at the salon and where it was situated, offering Carr the chance to get in touch and see if Lee would reconsider her stance.
When asked what it was about Carr's project that made her change her mind about taking part, Lee said "Honestly, because [of] Erin. Any other reporter or production, I was always shaking. When I met Erin, I just felt like I was talking to a friend like a human - and I wasn't being attacked. I could slowly just open up, and it happened organically through blind faith."
Carr weighed in to explain that Lee had almost commit to another project, and how in befriending her the pair became close. "We've grown close over this time period, and it's very intense trying to be a journalist and also spending so much time with this person," she said. On what she hopes people will take from the latest documentary, Carr concluded "Take the information and decide for yourself. I provide the information, with music with all these things, but also so that when people watch this, it's not me telling them what to think, it's how they feel."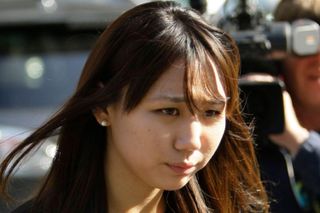 How old was Rachel Lee at the time of the robberies?
Rachel Lee was 19-years-old at the time of the robberies, and she's now 33.
She began getting into trouble as a younger teenager, and was expelled from Calabasas High School for stealing. On transferring to Indian Hills High School, she met Nick Prugo and the pair became immediate friends. They began criminal activity by checking cars to see if they were unlocked and if anything could be stolen. They were both obsessed with celebrity culture, and were soon hanging around their favourite celeb's homes to scope out how often they were around.
Prugo was gay and getting to grips with his sexuality, and Lee was Asian growing up is a predominantly white area, struggling with racism and self-loathing. Emulating celebrities then stealing from them, acted as an escape. "I just didn't like me," Lee told the Los Angeles Times. "I was just such a minority at my schools that I felt too different. And then at my high schools, the word 'chink' would just roll off people's tongues."
Adding further consideration to her state of mind at the time, she concluded "I didn't realize how delusional I was about myself until prison. I didn't realize how much I hated myself, how much I hated being Asian and how much I wanted to be white. I just would ask God all the time, 'Why did you do this to me? Why did you put me in this position where I look so weird compared to everyone?'" She has since moved into a state of healing on release from prison, using religion and the love of a tight circle of trusted people to help her move on from negative feelings about herself.
How long did Rachel Lee serve in prison?
Rachel was sentenced to four years in prison, and was released after 16 months.
Speaking to US Weekly in 2018 and offering rare comment at the time, Lee spoke about her time in prison. She told the publication "As a teen, I was chasing love in all the wrong places and by the time I realized, it was too late and I was in prison. I truly feel prison was a blessing in disguise - the best thing that ever happened to me." She concluded "It made me realize you can only trust yourself at the end of the day.",
Offering an update to those comments in her Los Angeles Times interview, Lee said "I was sober in prison, I was sober out of prison. It helped me be with a sober mind, truly, and to be really conscious about the type of friends I'm bringing into my life. I used to be such an impulsive person, sometimes I still am, but now after getting out of prison, I just was more asking myself, 'Why are you thinking that? Why did you do that?' And then I have a love for crystals. That's an aesthetic, but also a reminder for the properties that crystals hold."
Are Rachel Lee and Nick Prugo still friends?
Rachel Lee has confirmed she and Nick Prugo are no longer friends.
In the aftermath of the crimes, Vanity Fair reported that Nick Prugo suggested he was led into the crime spree by Rachel Lee. He said "We just did it. I know it sounds dumb, but Rachel just wanted the clothes. She wanted to look pretty. I was just following Rachel... I loved her almost like a sister."
Apart from the time Alexis Neiers visited Lee's salon, the only other contact she's had with Bling Ring member is with Diana Tamayo. "We have a mutual best friend, so there's times when we'll briefly just speak, but there's no relationship with anybody from the Bling Ring," she concluded."
To find out more about Amber Heard and Johnny Depp now, in the wake of Depp vs Heard, we have everything you need to know. We've also looked into the whereabouts of Carlos Ghosn now, the fugitive on the run from Japanese authorities who staged an incredible escape from the country.
Parenting advice, hot topics, best buys and family finance tips delivered straight to your inbox.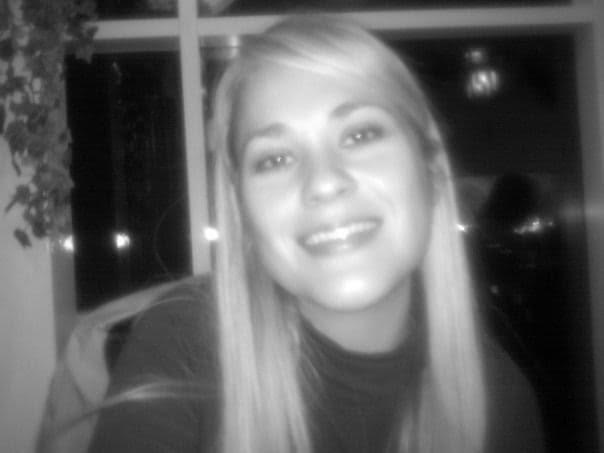 Lucy is a multi-award nominated writer and blogger with six years' experience writing about entertainment, parenting and family life. Lucy has contributed content to PopSugar and moms.com. In the last three years, she has transformed her passion for streaming countless hours of television into specialising in entertainment writing. There is now nothing she loves more than watching the best shows on television and telling you why you should watch them.