How was the Steeltown Murders culprit caught? The incredible story behind catching Joseph Kappen 30 years after his crimes
One small detail resulted in a cold case being solved 30 years down the line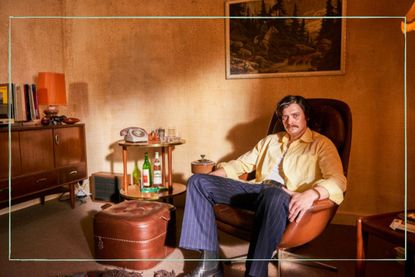 (Image credit: BBC/Severn Screen/Tom Jackson/Future)
How was the Steeltown Murders culprit caught? The BBC are dramatizing the case that went unsolved for so long - until chance evidence emerged.
Landing on BBC One on May 15, Steeltown Murders centres dramatizes the hunt to catch the killer responsible for the murders of three young Port Talbot women in the 1970s. Set in both 1973 and the early 2000s, the case became the first of its kind to be solved nearly 30 years after the killings took place, when a chance encounter allowed pioneering DNA evidence to catch the culprit. Read on to find out exactly Joseph Kappen was linked to the case, allowing the victim's families some closure - although a running theme of the show ponders whether justice can ever truly be found.
Channel 4 recently took another look at what happened to Deborah Wood, a cold case that remains unsolved for over 25 years despite DNA advancements. Events surrounding the 1998 kidnap of Natascha Kampusch and the subsequent trauma she endured, were the subject of Channel 5's The Girl in The Cellar: 8 Years Underground. Jessica Biel took the lead in true-crime drama Candy, depicting a real murder trial that had a surprising result.
How was the Steeltown Murders culprit caught?
Joseph Kappen was caught due to his son Paul being involved in car theft, and his DNA subsequently added to the police database. When the murder investigation was reopened, Paul's DNA allowed officers to link the crimes to his father.
In the early 2000s and armed with an emerging crime-solving tool, South Wales Police began reopening cold cases in the hope the latest technological advances would help find the culprits - they named it Operation Magnum. Semen stains from the victims' clothing was isolated and showed they matched the same person. It was also the first time investigators could categorically link the 3 murders together; until that point insufficient evidence evidence to prove it was available.
Speaking to the BBC, a Dr working on the investigation shared how they came up with the next step in the investigation. Dr Dark said "We started to think was it possible that we could use the idea that crime can run in families. You inherit your DNA from your parents and you pass your DNA onto a child. So could we look on the DNA database for a child of the offender? This was a definite possibility."
The following step involved getting a spreadsheet of thousands of DNA profiles from South Wales men, and ruling out those not a match. After this process, investigators were left with around 100 names; all were half matches of the offender, meaning they could be his children. It's believed this was the first time this technique had been used in the world, leading the way in familial DNA development tools.
Joseph Kappen's son Paul had been added to the DNA database as a result of car theft in Port Talbot, and was one of the names of potential children from a possible suspect. His dad had been questioned at the time of the killings, due to fitting the description of the killer, but his wife had provided him with an alibi. However, Joseph Kappen had died 11 years prior to the investigation being reopened, and police were unable to obtain a definitive swab from him - he had passed from lung cancer at the age of 48.
However, swabs from Kappen's daughter provided even more evidence pointing to him as the killer when compared with Paul's. Permission was them granted to exhume his body, which provided the final piece of the DNA jigsaw - he was definitely the killer. Dr Dark spoke of the night the body was dug up, concluding "It was a horrible night and just as we got to Kappen's coffin, there was a clap of thunder. It was the feeling that evil had been identified, it sent shivers down my spine."
What did Joseph Kappen do?
Joseph Kappen kidnapped, raped, and murdered Sandra Newton, Geraldine Hughes and Pauline Floyd all of whom were 16-years-old at the time. It is thought he could be responsible for further sexual crimes and murders lacking DNA evidence.
Kappen became known as the Saturday Night Strangler, after he picked his victims up while they hitchhiked home from nights out. On July 14 1973, Sandra Newton went missing after a night out, and her body was found three days later, some miles from where she went missing. On September 16, 1973 Geraldine Hughes and Pauline Floyd hitchhiked home from a nightclub in Swansea - they were found raped and strangled the following day.
Witnesses had seen Hughes and Floyd enter a white Austin 1100 on the night of their disappearance. Armed with this and a description of the driver, police investigated local drivers of Austin 1100s. Kappen was visited as part of the inquiry, but finding his car was on blocks with no wheels, believed his story that his car was not roadworthy at the time of the murders. His wife - frequently abused by Kappen herself, provided him with an alibi to back up his claim, stating he had been at Neath fair when Hughes and Floyd disappeared.
Police had turned their attention to Sandra Newton's boyfriend as a suspect in her murder, and Kappen was not under suspicion for this. Police accepted his alibi and he was left not pursued further. Although Newton's boyfriend was never convicted of her murder, it was only when the case was reopened in the 2000s, that he was categorically removed from the list of suspects when Kappen was found to be the culprit.
Where is Steeltown Murders filmed?
Steeltown Murders filmed where the killings actually took place, in and around the Port Talbot area.
According to Wales Online, Burry Port, Llandarcy and Neath Valley were also used alongside Port Talbot. Specifically, cast and crew were spotted at Swansea's Kardomah Café, the Naval Club in Sandfields and The Royal British Legion Club in Port Talbot. Sets were built for internal shots at the Dragon Studios in Pencoed, and Swansea Bay studios.
Gareth John Bale who plays DC Geraint Bale, spoke about filming in Wales. He said in a statement "The locations certainly are striking and it's been great to work there. The studio is fabulous as well but being on location in an area that I know really well, it's been great for me to go to those areas. Some beautiful areas as well but having such a powerful drama being told in that location is quite something.
It's fantastic, you can see at the moment the amount of things that are happening in Wales. The people who want to work here, to come here. You can see why because we are a welcoming bunch and we are very good at what we do. We have this natural landscape which lends itself to quality drama."
Related BBC Features:
Video of the Week
Lucy is a multi-award nominated writer and blogger with six years' experience writing about entertainment, parenting and family life. Lucy has contributed content to PopSugar and moms.com. In the last three years, she has transformed her passion for streaming countless hours of television into specialising in entertainment writing. There is now nothing she loves more than watching the best shows on television and telling you why you should watch them.