Who is Brandi's husband from Selling The OC?
He's been spotted on screen in the latest season, so who is Brandi's husband from Selling The OC?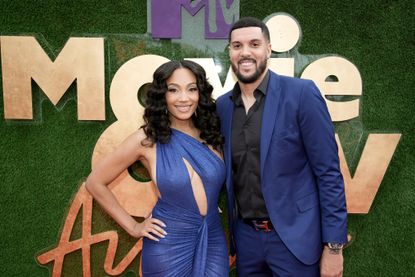 (Image credit: Jeff Kravitz/Getty Images for MTV)
Selling The OC (a spinoff to smash-hit Selling Sunset) is the definition of binge-worthy TV, so it's no surprise that people have raced through the latest season faster than you can say "escrow".
And while the show is based around the 11 estate agents at The Oppenheim Group, including the likes of Polly Brindle, loyal fans are always snooping to find out more about the partners of the realtors.
Making an appearance in the second season naturally, fans of the show want to know who is Brandi's husband from Selling The OC?
Who is Selling The OC's Brandi's husband?
Brandi's husband is former professional basketball player, Sean Marshall. The 38-year-old played professionally for 13 years across various countries, including Japan, the United Arab Emirates and France.
As well as keeping his eye on the ball, Sean also has a knack for business. The entrepreneur is the co-founder of Pro's Vision, a youth development programme that helps aspiring NBA (National Basketball Association) players reach their full potential.
When he announced he was retiring from playing basketball on Instagram, Sean wrote some touching words about Brandi.
He captioned the post: "@shesbrandimarshall you came into my life late in my career and you stuck by my side through the ups and downs. I couldn't thank you and the kids enough for being my inspiration. I love you!! I was just a kid from the IE that wanted better for himself and my family. If I can do it than anyone can. Work your butt off and chase your dream like your life depended on it. Hoop I'll love you forever ✌🏽".
How long has Selling The OC's Brandi been married?
The pair met in middle school and reconnected a few years later. Their relationship really took off in 2013, when Sean invited Brandi to visit him in Turkey, and they married in 2015.
The couple seem more in love than ever, with Brandi revealing on her Instagram stories that in fact, the person she's closest to outside of the show isn't a fellow member of the STOC cast, but rather her husband, Sean.
It seems like those feelings are mutual. When the first season aired, Sean Marshall posted a story on his Instagram with a boomerang featuring Brandi that simply said "My wife is HOT!!".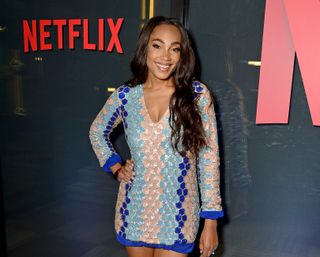 How many children does Selling The OC's Brandi have?
Brandi, 36, was approached by the show on Instagram. She was hired immediately after interviewing with Jason (Oppenheim, the President of the real estate company with his twin brother Brett) and the realtor associate is estimated to be worth $3 billion dollars, according to independent movie and TV news website The Cinemaholic.
The Californian-born-and-bred, has a daughter, Autumn, from a previous relationship, but Brandi and Sean now have a son and a daughter together too.
The couple tend to keep their kids off their profiles but an adorable gallery on Brandi's Instagram shows just how close the family are on a trip to the indoor water park and resort, Great Wolf Lodge.
Brandi captioned the post: "I'll do anything in the 🌎 for these two! I'm working so hard but taking a pause for the weekend to enjoy some family time. Time really flies. I feel like I just had both of these babies yesterday 😩. @greatwolflodge this is the only place SJ wanted to come for his birthday. Thanks for having us!"
Need some inspiration for your next bingeable series? With five – soon to be six – seasons, Virgin River is bound to keep you entertained.. And, there's good news for fans of The O Group, as Selling Sunset has been confirmed for a seventh season – we cover exactly what the Selling Sunset cast net worth is.
Parenting advice, hot topics, best buys and family finance tips delivered straight to your inbox.
Daniella is a qualified journalist specialising in fitness, nutrition and women's health. She has written for a number of consumer titles including Health & Wellbeing, Stylist, Women's Health UK, and Fit & Well.
With four years' experience in the wellness space, Daniella has tried and tested the best fitness kit on the market worth buying and has a keen eye for up and coming brands to look out for. She's also interviewed celebrities and co-produced a wellbeing podcast.