Who is Ruth Handler's daughter? Everything to know about the girl Barbie was named after
Her legacy will endure for generations to come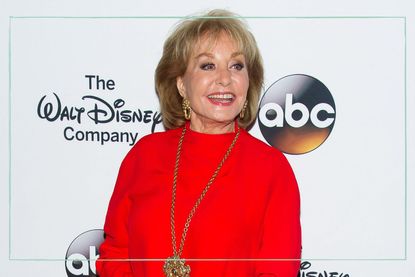 (Image credit: Charles Sykes/Associated Press/Alamy/Future)
Goodto Newsletter
Parenting advice, hot topics, best buys and family finance tips delivered straight to your inbox.
Thank you for signing up to GoodTo. You will receive a verification email shortly.
There was a problem. Please refresh the page and try again.
Who is Ruth Handler's daughter? Not many people know about the real-life inspiration behind Barbie - here's everything we know about the girl the iconic doll was named after.
Greta Gerwig's Barbie movie has been the unmissable film of the summer, disrupting the industry by breaking records all over the place and setting new standards for equality. Even the unexpected age rating hasn't put some parents off taking younger viewers along, such are the important messages of the film. The movie's ending perfectly encapsulated the feminist perspective depicted throughout - how much Margot Robbie and Ryan Gosling were paid for their work pushes the message further.
With viewers already asking when Barbie will be available to stream, Barbie fever has well and truly taken hold. Questions are now being asked about the inspiration behind the iconic doll, and there's a fantastic story behind it. Read on to find out who creator Ruth Handler's daughter is, and her part in the resulting Barbie we know and love.
Who is Ruth Handler's daughter?
Barbara Roberts is the daughter of Mattel co-founder and one- time president, Ruth Handler. She serves as the inspiration behind the original Barbie doll.
Born Barbara Handler on May 21, 1941, Barbara is still alive and currently 82-years-old. Both of her parents were involved in the formation of Mattel; her mother Ruth and father Elliot teamed up with friend Harold Matson and built the company from their garage. The name is a hybrid of Matson and Elliot, with Ruth's name conspicuously left out of the title.
According to the New York Times, Barbara loved playing with dolls as a child, with this continuing into her teenage years. During a family trip to Europe, it was in Lucerne that the 15-year-old Barbara spotted a doll in a shop window like nothing she'd ever seen before. Having only ever played with paper dolls, the Bild Lilli fashion doll with the ability to change clothes, was very different to the one's she was used to and was a rare feature for dolls of this era.
"It was an adult, figurative doll, sort of a sculptural thing, I guess," Barbara said. "You could change the clothes, playact. Once I had seen the doll in the window in Switzerland, I noticed it in some of the other countries also. I was going crazy because I wanted different clothes for it, and they didn't sell the clothes separate. You had to buy a different doll every time you wanted a different outfit" she added.
Ruth purchased four of the dolls for a delighted Barbara, but once she'd played with them throughout the trip, her mother took them back. The dolls were then taken apart and researched by Ruth, who had now formed the concept of her own toy - a doll that wouldn't need a new purchase for every outfit change, but would come with interchangeable outfits and accessories. The Barbie doll, named after Barbara was born, and Ken was named for Barbara's brother, Kenneth.
However, Barbara has always been keen to point out that her desire for changing dolls outfits, along her own name, are the only inspirations for the adult-themed dolls - their physical form were modelled on adult bodies. "It was not molded to look like me. That's a misconception," she said, adding "People do think it does. But it was never made to, and that's it. It was only a doll to me, and it wasn't [based on] my life."
Is Barbara Handler in Barbie?
Despite rumours Barbara was going to cameo in the Barbie movie, she did not appear in the film.
Some viewers thought it was Barbara portraying the elderly lady on a bench who chats with Barbie at a Santa Monica bus stop. However, Barbara shut down those rumours, clarifying the woman was not her and that her family had nothing to do with the film.
Barbara has said that from the trailer, she thinks Margot Robbie completely nailed the role. She added that her mother Ruth, who passed away in 2002, would never have envisioned her creation becoming a smash-hit Hollywood film but does believe she would have been delighted.
Who was the old lady at the bus stop in Barbie?
The old lady at the bus stop in Barbie was actually Oscar-winning costume designer, Ann Roth.
Roth is a friend of Gerwig's, who has worked on Margot at the Wedding, While We're Young, and White Noise. Gerwig told Rolling Stone that she was initially urged to cut the poignant scene from the movie, as it didn't add value to Barbie's story - she felt it was extremely important, insisting it be kept in. "I love that scene so much," she said, adding "And the older woman on the bench is the costume designer Ann Roth. She's a legend. If I cut the scene, I don't know what this movie is about."
Fun fact: That old lady on the bench in BARBIE actually is costume designer and two time Oscar winner Ann Roth. pic.twitter.com/ShxMLEu3kxJuly 24, 2023
See more
Viewers clearly agreed that the moment between Barbie and the older lady left an impact, sharing their thoughts about it to social media. One person wrote on Twitter "Thinking about Barbie and the old lady on the bench, and Barbie calling her beautiful. Help, why does just thinking of the scene already make me teary?"
Another added "Oh btw when Barbie turned to the old lady on the bench and said 'you're so beautiful' I had a LOT of trouble holding it together. It's so earned in the film and Margot Robbie is magnificent."
Oh btw when Barbie turned to the old lady on the bench and said "you're so beautiful" I had a LOT of trouble holding it together. It's so earned in the film and Margot Robbie is magnificent.July 31, 2023
See more
Did Barbara Handler have children?
Barbara Handler has spoken of a daughter named Cheryl and has another child whom has not been publicly named.
She married a man named Allen Segal at the age of 18, and divorced him 11 years later. Kveller reported that Barbara Handler and her daughter, Cheryl Segal had referred to the Mattel factory in Hawthorne as "A wonderland of diversity and inclusivity, where workers were welcome regardless of the color of their skin or sexual orientation." Her brother Ken went on to have three children with his high school sweetheart.
When asked if her own life had been as interesting as Barbie's with the many "careers" the doll has been depicted undertaking over the years, Barbara said "As far as my careers, there haven't been too many. I did have a store with a partner - all sorts of bedding, linens, comforters, comforter covers. That was a good 10 years, in my 30's and 40's. My interests have been pretty normal interests. I've done a lot of skiing; I do a lot of golf."
In more Barbie news, you might be surprised at the most popular Barbie doll right now. Barbie and Ken baby names have surged in popularity, and these Barbiecore buys will keep all Barbie obsessed households happy.
Parenting advice, hot topics, best buys and family finance tips delivered straight to your inbox.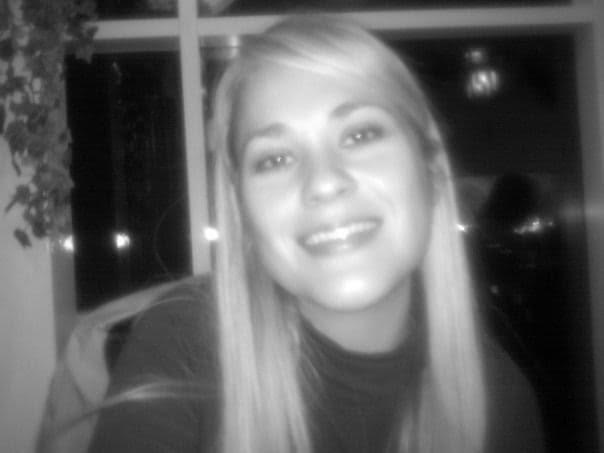 Lucy is a multi-award nominated writer and blogger with six years' experience writing about entertainment, parenting and family life. Lucy has contributed content to PopSugar and moms.com. In the last three years, she has transformed her passion for streaming countless hours of television into specialising in entertainment writing. There is now nothing she loves more than watching the best shows on television and telling you why you should watch them.