Will there be another season of Sweet Magnolias? Plus, the season 3 ending explained
Fans are hoping for more of the heart warming Netflix series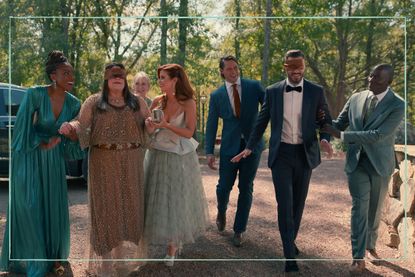 (Image credit: Netflix/Future)
Goodto Newsletter
Parenting advice, hot topics, best buys and family finance tips delivered straight to your inbox.
Thank you for signing up to GoodTo. You will receive a verification email shortly.
There was a problem. Please refresh the page and try again.
Will there be another season of Sweet Magnolias? The popularity of the Netflix hit shows no sign of slowing down, as we weigh in on the possibility of a season 4.
Viewers have binged their way through season 3 of Sweet Magnolias after it landed on Netflix on July 20, and now have that empty feeling of a life devoid of their favourite show. Season 3 looked a little different, with a new Katie actress replacing the Katie Townsend viewers were familiar with. Fans were also divided over Jamie Lynn Spears reprising her role on the series, after some boycotted season 2 due to her appearance.
As with previous outings, season 3 of Sweet Magnolias filmed in the same quaint and picturesque US town that it always does, leaving fans wanting to know where to find it. As well as wanting to know where the series was shot, viewers want to know if there will be more of the romantic drama to come - read on for everything we know about Sweet Magnolias season 4, while we take an in-depth look at the season 3 ending.
Will there be another season of Sweet Magnolias?
There is currently no news of a Sweet Magnolias season 4, and the cast have not revealed any snippets of information about a return on social media or in interviews.
Previously there have been large gaps between a season ending and a new one being greenlit, so there is no need to panic that season 4 is yet to be announced. There's also the ongoing SAG-AFTRA and Writers Guild of America strike to take into account, which could possibly delay a decision being made even further.
Sherryl Woods, author behind the Sweet Magnolias novels the series is based on, is hopeful about a season 4 announcement. Speaking to Parade, the writer said "I'm certainly hopeful that the decision-makers at Netflix will be looking positively at us [for a Season 4], because we've had such a nice strong start."
She added "There are many storylines that leave room for discussion - Cal and Maddie, Helen and Erik, Noreen and Jeremy, and Bill and Kathy, to name a few. There are so many things that could be done and there are so many things [where you think], Wait, what happens next in this? And you always hope that people are wanting more and wanting the next stage of things."
When asked for a final message for Sweet Magnolias fans waiting to hear about season 4, Woods concluded "I want to say that all of us are incredibly grateful for the support they've shown us through very erratic scheduling, just because of the various sundry things that have happened. And to see the kind of support we've had has just been amazing, and we are all so grateful for that, we really are."
Sweet Magnolias season 3 ending explained
The Sweet Magnolias season 3 finale begins with Dana Sue meeting with Erik in an attempt to build bridges following their falling out, and ends with Dana Sue and Ronnie having a vow renewal party.
Breaking down what happens in between, when Dana Sue met with Erik for the big apology, she offered him his old job back and asks if he'll make the cake for her renewal celebration. Feeling so awful about his actions, Erik refuses both and admits he went to work for Kathy for the time he left Sullivans. He insists he knew nothing about the Dana Sue/Kathy rivalry, asserting he will not be working for Kathy again. While Dana Sue forgives him, Erik remains hard on himself for what he's done.
Elsewhere in Serenity, Helen encourages Peggy to run for mayor, with her sights set on becoming Peggy's campaign manager. As well as this, Harlan's father is discharged from hospital after his stroke, and struggles to accept help for the change in his circumstances - his house has been adapted to meet his new needs, signalling a loss in independence.
During margarita night, Dana Sue spills the beans to everyone present about Erik's foray into working for Kathy. She isn't angry, just concerned about who will make the cake for her upcoming party. As if he hasn't apologised enough, Erik later visits Sullivan's to issue further regret to Dana Sue and Isaac over his actions. He eventually agrees to make a cupcake tower, meaning party cake woes are sorted out - he then agrees to once again work for Dana Sue full time.
In a busy episode, Annie breaks up with Jackson while viewers rejoice - she immediately turns to Tyler to tell him he was right about their relationship. Less concerned with Annie's relationship status and more concerned about his own life, Tyler is in the process of telling mom Maddie, he wants to take a gap year before taking up his college place. Maddie is worried about this decision, but agrees that Tyler should give this a try if it's what he really wants.
The vow renewal party finally gets underway, with Serenity's finest convening to celebrate Dana Sue and Ronnie. It's a great party until Kathy shows up with Bill, annoying Dana Sue in the process. Everyone is surprised when Kathy apologises for everything she's done, giving Ronnie their grandmother's tea set as a peace offering. Ronnie and Dana Sue accept the apology and Kathy lets everyone know she and Bill will be leaving town for a while - this news offers Serenity residents universal happiness.
The renewal ceremony takes place and everyone begins the afterparty. Annie and Tyler hold hands, signalling potential romance that could further complicate his college/gap year plans. When Dana Sue throws her bouquet into the crowd, it's caught by Helen - a meaningful look between her and Erik suggests she wants this to signal a future for the pair. Meaningful exchanges continue as Cal asks Maddie why she didn't try and catch the bouquet and in the closing finale moments, the pair share a kiss.
Sweet Magnolias season 3 ending: Fan reaction
Some Sweet Magnolias audience members felt that season 3 of the show suggested the end had arrived. One fan wrote on Twitter "The ending of season 3 feel like we not getting a season 4 #SweetMagnolias" followed quickly by another agreeing "The way season 3 of #SweetMagnolias ended . . . . I don't think it will be another season. But at least everybody got a happy ending."
The way season 3 of #SweetMagnolias ended . . . . I don't think it will be another season But at least everybody got a happy endingAugust 2, 2023
See more
Generally satisfied with the ending, another Twitter user added "Finished watching season 3 today. It was wonderful & enjoyable as usual. Hopefully there will be a season 4, but if not, I'm ok with this ending. Round of applause for the cast & crew. #SweetMagnolias."
Similarly, another concluded with "I just finished season 3 of #SweetMagnolias and it was a great season like always!! Did not disappoint. A beautiful ending. I think one more season could be a good end to all their stories. I want to see what happens with Helen, Erik, Isaac and everyone #renewsweetmagnolias."
For more shows with romantic drama, The Summer I Turned Pretty ticks all the boxes - seasons 1 and 2 are currently streaming on Prime Video. Netflix's Virgin River is about to drop its fifth season - the romance and beautiful filming locations keep viewers coming back for more.
Parenting advice, hot topics, best buys and family finance tips delivered straight to your inbox.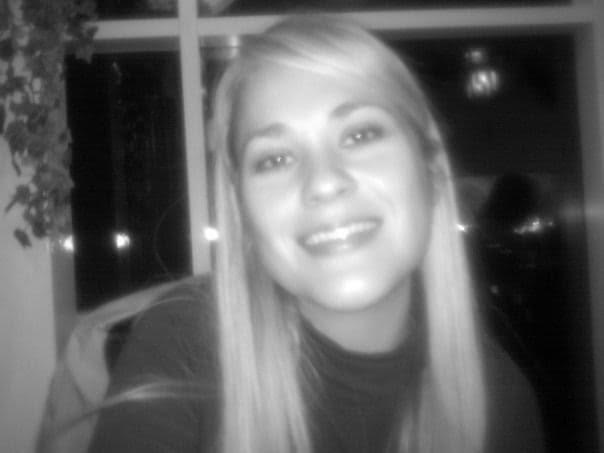 Lucy is a multi-award nominated writer and blogger with six years' experience writing about entertainment, parenting and family life. Lucy has contributed content to PopSugar and moms.com. In the last three years, she has transformed her passion for streaming countless hours of television into specialising in entertainment writing. There is now nothing she loves more than watching the best shows on television and telling you why you should watch them.