Where is The Summer I Turned Pretty filmed? Locations featured in the romantic drama
All key locations featured in the show revealed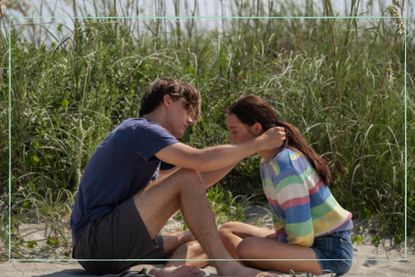 (Image credit: Erika Doss/Prime Video)
Where is The Summer I Turned Pretty filmed? If you've ever wondered where to find Cousins Beach and the Fisher family beach house in real life, we've got you covered.
The Prime Video series The Summer I turned Pretty, has drawn in hordes of fans with its sweet storyline following protagonist Belly, and the love triangle she finds herself in. Based on the Jenny Han novel trilogy of the same name, Belly spends every summer vacation at Cousins Beach in the home of a family friend, and season 1 sees her battling some big feelings. It's not just the storylines viewers are fascinated by, but the beautiful backdrops and locations offsetting the action. Read on as we reveal where The Summer I Turned Pretty was filmed, and if you can visit the locations in real life.
Fans of the show have also wondered where tear-inducing drama Firefly Lane filmed, and where to find the locations featured Netflix thriller Heart of Stone. For those who like to know where their favourite shows were shot, fan-favourite series Virgin River filmed in some stunning places - especially Jack's bar and Mel's cabin.
Where is The Summer I Turned Pretty filmed?
The Summer I Turned Pretty was almost entirely filmed in Wilmington, North Carolina. Specifically, Carolina Beach, Kure Beach, Wrightsville Beach, Southport, and Fort Fisher.
According to People, Cousins Beach is situated in Cape Cod in Jenny Han's book series, but the Wilmington beaches of Carolina Beach, Kure Beach and Wrightsville Beach were used for Cousins Beach scenes. They also report the "Entering Cousins Beach" sign was placed in the nearby town of Southport. No stranger to being used as a filming location, Wilmington has also featured in The Hunger Games, Iron Man 3, and Halloween Kills, among many other films and TV shows.
Night time beach shots were filmed at the Fort Fisher State Recreation Area, while the pier that can be seen in the background of some shots is the Crystal Pier located at the south end of Wrightsville Beach.
Scenes featuring Belly and Cam cycling alongside the beach, were filmed at the Fort Fisher State Historic Site. A scene featuring the pair in the snow had to be filmed at Fort Fisher State Recreation Area, as Wrightsville Beach wouldn't allow the fake snow used to be placed on the beach.
Laurel and Susannah can at one point be seen visiting a bar called The Fat Pelican. Although not right next to the beach as depicted in the series, the bar is just outside the boardwalk on Carolina Beach. It's really called The Fat Pelican, and prides itself on serving "the best beers, finest chicken and classy comfort food."
Elsewhere in Carolina Boardwalk, season 2 sees Belly, Conrad Jeremiah going to the boardwalk to play some games. The Carolina Beach Boardwalk was used for exterior filming, while the interior for these scenes were filmed at Jungle Rapids Family Fun Park.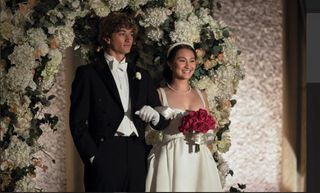 The country club featured in the series had exterior shots filmed at the Cape Fear Country Club. However, exterior shots depicting the debutante ball were filmed at Wilmington's St. Mary Catholic School. The Cape Fear Country Club wrote on their website "The Summer I Turned Pretty season 1 was filmed in the Wilmington, NC area over a five-month period in 2021. Cape Fear Country Club was fortunate to be chosen as one of the recording venues. The production was made up of about 150 workers, local to the area. The Club is grateful to play a small role in the Wilmington film industry."
In Wilmington city, the book party Laurel hosts at Whale of a Tale Bookshop is actually the exterior of Papercut Books, situated in downtown Wilmington. Similarly, the boutique Belly uses to find her debutante dress can also be found in Wilmington city - the exterior of Pipton (formerly Blush Haus of Beauté) made up the shop's outside, while interior scenes were filmed at Camille's of Wilmington.
Several Wilmington bars also featured in the show - the scenes showing the charity volleyball tournament were filmed at Capt'n Bill's Backyard Grill & Volleyball Facility in Wilmington - here you can find 10 sand volleyball courts alongside 3 bars serving cocktails, craft beers and food.
Hells Kitchen also played a role in the show - the bar, not the New York neighbourhood. The downtown sports bar previously featured heavily in Dawson's Creek.
The Rooster and The Crow is another bar to feature in The Summer I Turned Pretty. Located in historic downtown Wilmington, owner Zac Harmon told People "We get to see filming all throughout Wilmington, but it was even more special to have our place be a part of this show and its amazing cast and crew. We hope the film industry stays strong here because we'll gladly be a part of this amazing experience again."
Is Cousins a real place?
No, cousins is a fictional place made up entirely for The Summer I Turned Pretty book series.
Jenny Han said the initial inspiration for Cousins came from Cape Cod - the author spent time there writing the novels. She is also said to have taken inspiration from The Hamptons, Nags Head, and Martha's Vineyard in her creation of Cousins. Speaking to Glamour about her writing process, Han said "When I'm writing a book, I like to go somewhere beautiful with a nice view and a hot tub—like go to Santa Barbara or Palm Springs or someplace like that, where you rent a house and can have a lovely day writing by the pool."
She added "Then you have a 5:00 p.m. cocktail hour and get in the hot tub. Then you go to dinner, and then you work again. That's a very nice author-ly life. And that's completely different than my life in screenwriting, which is much more fast-paced. That's the biggest difference. It's also a lot more collaborative. You're getting notes from other producers. You're getting notes from the studio, from the network. And there's a clock on it."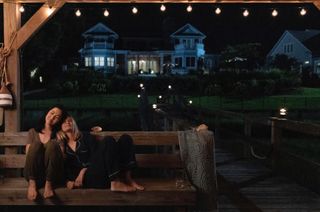 The Summer I Turned Pretty House
The beach house featured in the show can be found at Porters Neck Plantation, Futch Creek Rd, Wilmington, North Carolina.
Don't expect easy access to this one however, as Porters Neck is a private, gated golf course and community. Speaking to House Beautiful, set decorator Beth Robinson spoke about what she was looking for when choosing the house. She said "It's a summer sanctuary for the two families. The rooms are large and well-curated throughout. It isn't pretentious but rather warm and welcoming. It is the kind of place where you can walk in from the beach and put your sandy feet on the coffee table."
She also spoke about her process when decorating rooms for interior shots, adding that she wanted Belly's room to have a blue and white theme. "I chose Ocean Toile by Schumacher, which illustrates life under the sea and is based on an 18th-century document," she said of the wallpaper. She continued "The paintings in the room [by artist Amy Elizabeth Stuckey] are meant to depict Belly as a child swimming underwater as a toddler and jumping into the pool as an adolescent."
For the lowdown on more locations, we reveal where Before We Die filmed, as well as well as where Come Home filmed and where it's set. We also have filming location news for Too Hot To Handle.
Parenting advice, hot topics, best buys and family finance tips delivered straight to your inbox.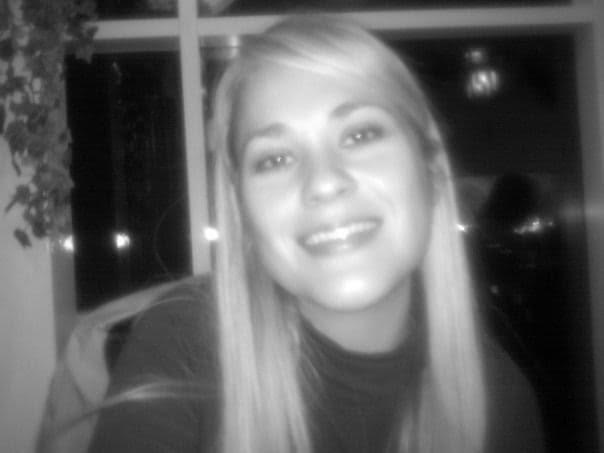 Lucy is a multi-award nominated writer and blogger with six years' experience writing about entertainment, parenting and family life. Lucy has contributed content to PopSugar and moms.com. In the last three years, she has transformed her passion for streaming countless hours of television into specialising in entertainment writing. There is now nothing she loves more than watching the best shows on television and telling you why you should watch them.